I installed the Sonos player, which seems to be a sleek little unit, but I don't understand how to play my iTunes music through it. How can I play my songs and playlists?
The Sonos is a versatile system. One of the ways it achieves this is to use its own software. Therefore, you don't need to use iTunes, or even have it on your computer, to use your Sonos.
Sonos imports all your songs into its own music playing software, called the "Sonos Desktop Controller." If you open up the desktop controller, you'll find all your music listed on the right hand side, by Albums, Artist, Songs, Composers, Genre and Playlists:
?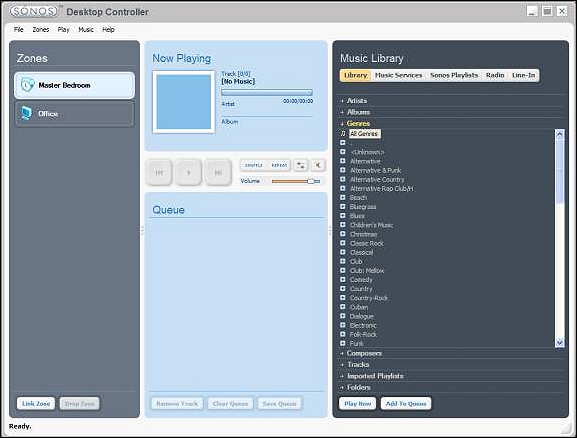 If you click on "Playlists" you'll see that any .m3u or .xml files that you had in your music library when you installed the Sonos are listed there.
Let's say, however, that you want to listen to a new iTunes created playlist through the Sonos software. Not a problem!
Just open up iTunes, right click on the playlist you want to add to the Sonos, then click on "Export Song List." Save it as file type .xml somewhere in the directory that you told Sonos to use as your music library when you set it up.
You're almost done.
Now just go to the Sonos Desktop Controller, and click "Music", then "Update Music Index Now."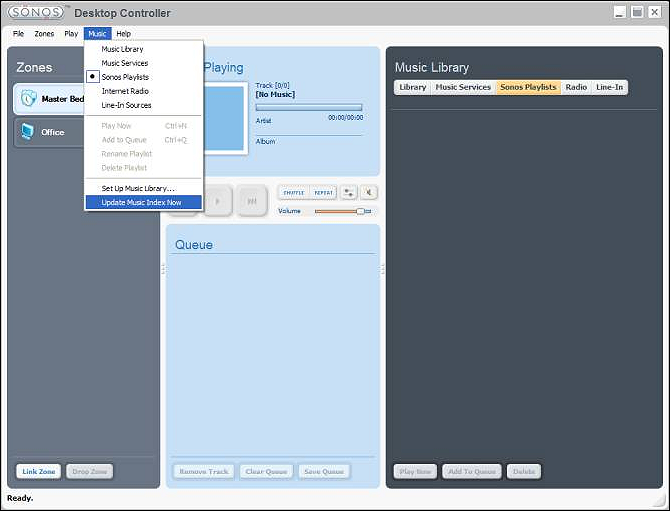 When the Sonos software is done importing new music and playlists, you'll be ready to listen to your music. Piece of cake!