I don't know what's changed, but suddenly the alert volume on my iPhone is way softer than music and other audio content. How can I fix it on iOS 11.3?
Though most of the time the volume of your music and volume of your ringtones and alerts are in sync, you can end up with the music being louder or softer than alerts, which sounds like what you have encountered. The problem is that the volume control for alerts and ringtones is rather hidden in the depths of the iOS / iPhone configuration settings.
Of course, it's also possible that you could theoretically have picked a ringtone that's simply not very loud or, I suppose, one that's crazy loud even at a low setting. But I know, that's not what happened because you probably didn't change anything and it just changed one morning, probably after you did a system update. I know a friend of mine had just the same problem after the very latest iOS 11 update, where his ringtone was suddenly way too soft for his preferences…
Most likely if you want to adjust the volume, you've either gone straight to the volume control on the side of the phone or the control window:
There is indeed a volume control here, but that's the overall system volume and won't change the relative volume of the ringtone or alert versus the music or video content. To do that, you need to go into "Settings". But instead of navigating through, swipe down to reveal the search box, then search for "alerts":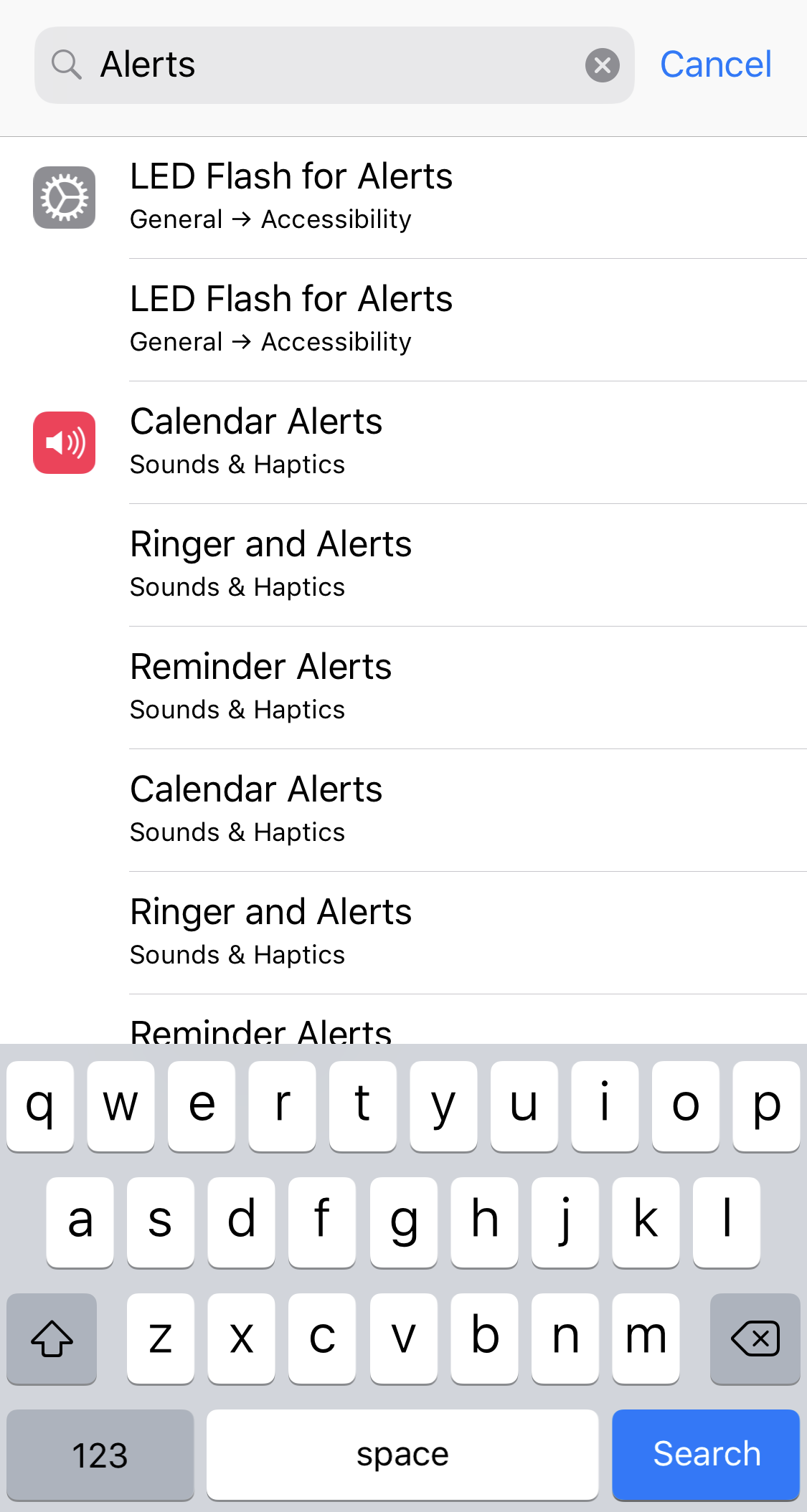 As you can see, all sorts of matches show up. Who knew there were that many choices? The one you want to choose is "Ringer and Alerts" with the subtitle "Sounds & Haptics". [Haptics are the vibrations that your phone uses to notify you]
Now you can see exactly where the alert notification volume can be adjusted:
You can also assign different alerts and vibration patterns as desired, which is pretty cool, actually. Imagine, without even needing a ringtone, you could "feel" when your Mom's calling, even in a movie theater or classroom.
Adjust the volume as desired, close the window and you're done. Problem fixed!
Pro Tip: While you're here, why not check out the rest of our extensive iPhone help area?