My banker wants to go through my company spreadsheets and I don't want to just email them as attachments. Is there a way to password protect XLS files before sending or sharing them? I use Microsoft Excel on my Mac if that matters…
While the odds of someone intercepting an email and sharing or reading your confidential spreadsheet is quite low, you're right to be concerned because it's not zero. Worse, that file will also live in your sent email archive, the recipient's received email archive and possibly cloud backup copies of both too. That's a lot of places for something you undoubtedly do not want to ever bee seen by your competitors or new companies considering entry into your market segment! Fortunately all modern office software, from Apple Pages to Microsoft Excel supports password protected files. This means that even if your recipient is using Excel on a Windows PC or Numbers on their own Mac, the password protection remains with the XLS file.
How secure the password protection is can be debated as there are "unlock Microsoft office" hacker programs out there, but I don't have any experience using them and my guess would be if you use a sufficiently long and complicated password (e.g., "Fd#4dgjrJD83." rather than "mybiz") you'll be protected from overzealous hackers or industrial espionage too. If it's that much of a concern in your business segment, I'd probably overnight a flash drive or similar instead. But for 99% of us, that's massive overkill.
So how do you password protect a spreadsheet document in Microsoft Excel on a Mac? Let's have a look…
HOW TO PASSWORD PROTECT AN EXCEL SPREADSHEET
Turns out that the user interface is remarkably similar between the Office programs on a Mac and PC, so while I'll demonstrate the steps on the Mac version, readers with the PC version of Office – or Office 365 – should be able to readily follow along. Here's a spreadsheet to get us started: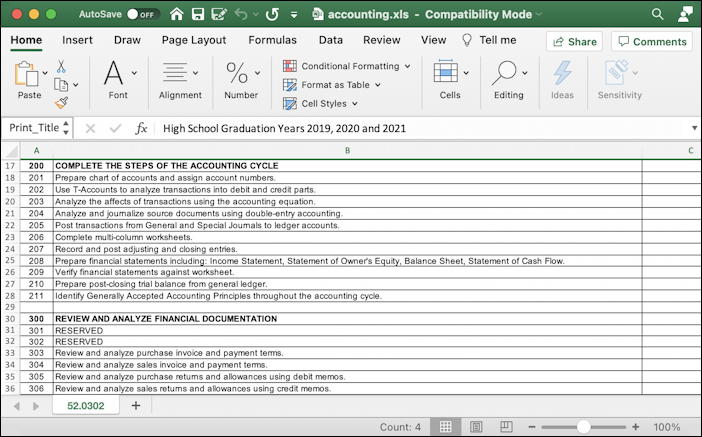 Look a bit more closely at the window frame and buttons along the top, because the one we want is kind of an old-school icon and easily missed:
The tiny floppy disk icon with the pencil is the "Save As…" feature. This is also accessible through File > Save As… but the icon's more old school and therefore inherently more fun, right? 🙂
A click on it and you'll see the usual Save As window: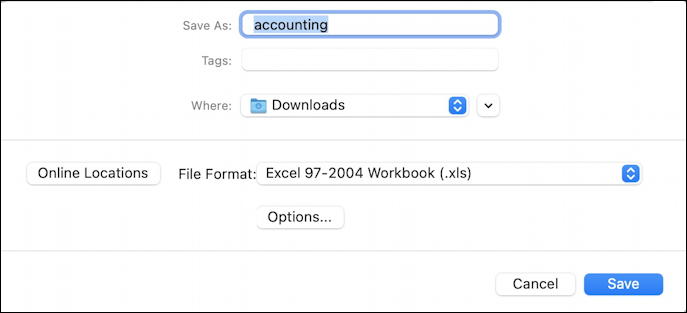 You can rename it, switch to an online location like OneDrive or DropBox, and even change the file format if Excel 97-2004 isn't what you want. But the important button here is "Options…" which offers up those password features:
Yes, plural, passwords. There are two levels of password protection with an Excel XLS document: A password to open the spreadsheet and a second password needed to modify it. You can also just mark it as "read only" if you want to prevent people from modifying any of the values before forwarding it along to others, if that's a possibility. If you don't specify one of these passwords, it won't be in effect, so you can quite reasonably have an open password but not a modify one, for example. Specify just that and click "OK".
Excel will then warn you that there is a bit of risk involved in this path:
Since you do want to proceed, just carefully type in the exact same password again and click "OK" one more time.
Done. Now you have a password protected spreadsheet on your Mac, as the icon highlights:
So what about opening it to read and modify?
OPENING UP A PASSWORD PROTECTED EXCEL XLS FILE
Turns out that while there are a lot of ways to view or preview a document on a Mac, it all works exactly as you would hope in terms of privacy and data protection. For example, try to preview it by clicking once on the icon and pressing the space bar and you'll get this prompt: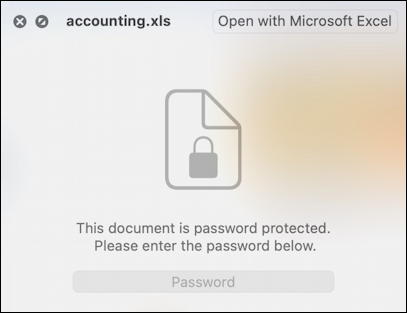 Try to open it up in Excel on your Mac and you'll get a prompt:
Heck, try to be sneaky and open it up in Apple Numbers, another spreadsheet program, and you'll again be prompted for that password:
More importantly, if you copy the file over to a Windows PC and try to open it in Microsoft Excel for Windows, it will indeed prompt for that password: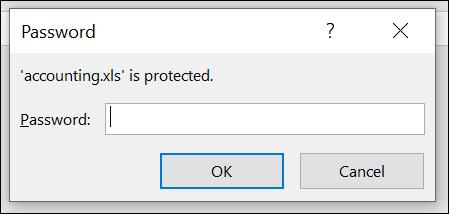 Oh, and since we have an older XLS format file instead of the more modern Excel XLSX, Excel is a bit cautious about it once you do open up the spreadsheet:
So that's it. How you can protect your spreadsheet on the Mac (or PC) so that it's much more secure across the various platforms and as it travels through the Internet. Not a bad idea to keep things password protected just on your computer too, in case you ever lost your computer or had it stolen!
Pro Tip: I've been writing about Windows and Mac for years. Please check out my extensive Windows help library with lots of cool tutorials and how-to articles while you're visiting. Thanks!