This might seem like a weird question, but I'm wondering if I can download copies of my own videos from my YouTube channel? The most recent ones I have on my computer too, of course, but I'm talking ones from months or even years ago…
As a YouTuber with over 500 videos on my channel [AskDaveTaylor. Subscribe now!] there's no way I have the disk storage to keep copies of them all on my local computer, even with big external drives, so I know exactly what you're talking about. I also occasionally need to grab an MP4 of one of my videos too, and sometimes just pointing someone to YouTube is insufficient, sometimes because I want to show them the video in an offline situation.
Surprisingly, YouTube makes it surprisingly easy for you to download MP4 copies of your own videos, though downing copies of anyone else's video is quite a bit more difficult. Here's a piece I wrote a few years ago about how to download YouTube videos generally, though I'm not sure that it's still going to work exactly the same way.
Anyway, the key to gaining access to the "download as MP4" feature is to go to your Creators Studio area. But let's work up to that! First off, from the video's home page, you're out of luck. No "download" link: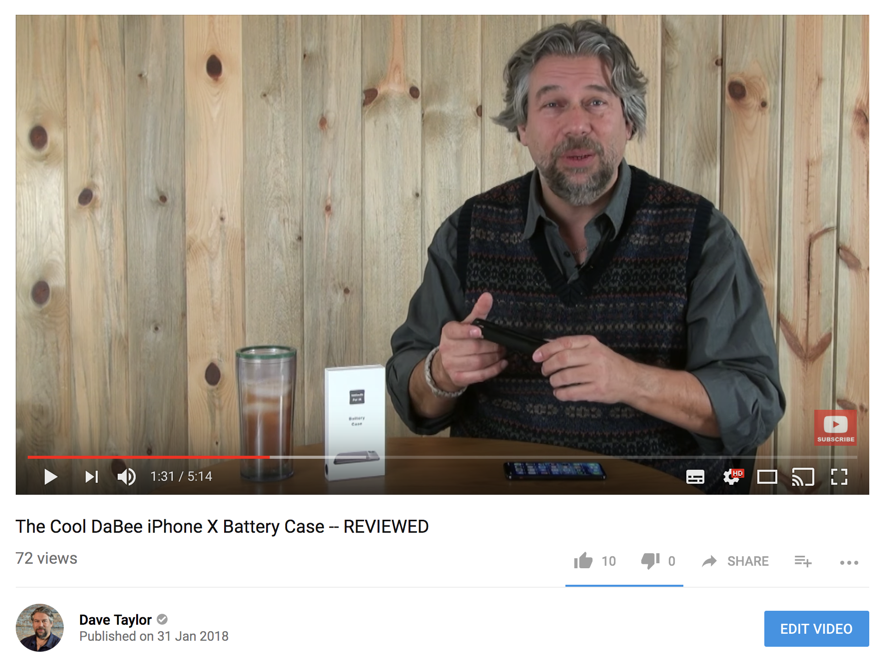 You'd think that might show up on the "•••" menu, but no such luck.
Click on "EDIT VIDEO" and you can change the title, description, etc, but you still won't be able to download. You're closer, however: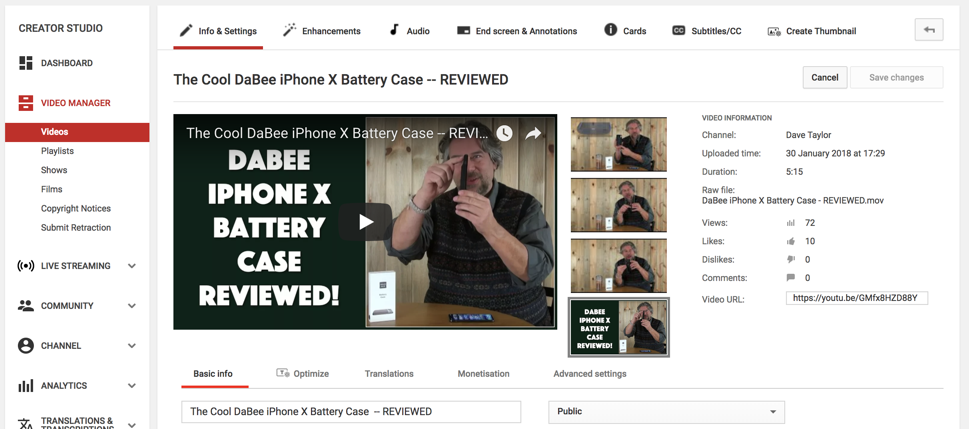 Lots of things you can do from this point, but no download.
On the other hand, see on the left side the red "VIDEO MANAGER" link? Click on it.
Now you'll see each video presented in its summary format:

Now you're in the right place. Click on the triangle adjacent to the "Edit" button and you'll see the desired entry among the resultant menu items:
That's it. Choose "Download MP4" for the videos you want to grab off your YouTube channel and they'll immediately start downloading:
That's it. Quite easy once you know where to look in the complicated world of YouTube videos and the creator backend.
There is a second option, of course; there are a lot of YouTube Downloaders available if you want to sort through the many options online. If you do, I suggest you ensure that you can use it unlicensed to test on a video or two before you spend money on a license, or find one that doesn't have a license fee at all.