When I go to YouTube to watch videos on my PC, it automatically defaults to showing closed captions. It pops up a message about "live captioning". How can I turn this feature off so I don't have this as the default for every darn video?
Pre-calculated closed captions are a great addition to videos and live captioning – when voice is analyzed and turned into a stream of captions in real time – is not just equally useful, but also quite amazing if you're used to old-school computer technologies. All of which is great, unless you don't want the closed captioning when you're watching a YouTube video, in which case it's actually an annoyance. Yes, you can click on the "CC" button on the YouTube video player, but every time?
No worries, you can disable this feature. However, since you're viewing the video within Chrome, there are two possible settings that you will want to check, one that's part of your YouTube account settings, and the other which is related to Accessibility settings within the Chrome browser itself.
DISABLE AUTOMATIC CLOSED CAPTIONS IN YOUTUBE
Let's start at the most obvious. If you're seeing closed captions on your YouTube video, you can simply click on the "CC" button:

But I know, you want to permanently disable this feature. Turns out that's a YouTube setting. On the top left of every YouTube window is a so-called hamburger menu (three horizontal lines). Click or tap on it and a menu of options appears:
Most of the choices are to do with navigating the zillion videos on YouTube (estimates are that there are over 3 billion videos accessible if you're curious) but near the bottom are a few additional options, notably "Settings". Choose that, then choose "Playback and performance" from the list on the left side. You'll get to this screen: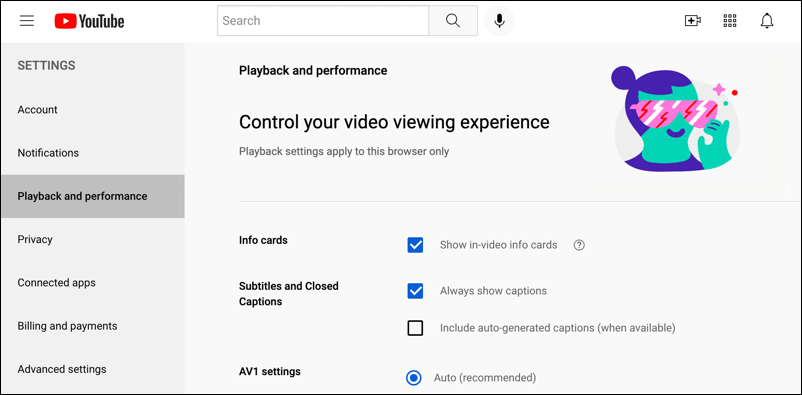 Can you see the option to disable? "Always show captions". Just uncheck that box. Done.
Now, still seeing closed captions or live captions on your videos? Then it might be your Google Chrome settings.
DISABLE LIVE CAPTIONS IN GOOGLE CHROME
This time you want to change the settings in the Chrome browser. Do that by clicking on the (vertically oriented) "•••" on the top right of the browser window, not the YouTube site within Chrome. You'll get another menu like this: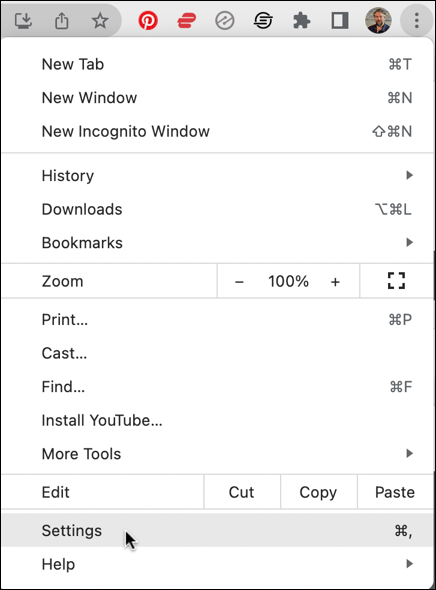 As highlighted, choose "Settings", click on "Advanced" on the left to bring up more choices, then choose "Accessibility" from the Advanced list. Done it in order? Then you're seeing this: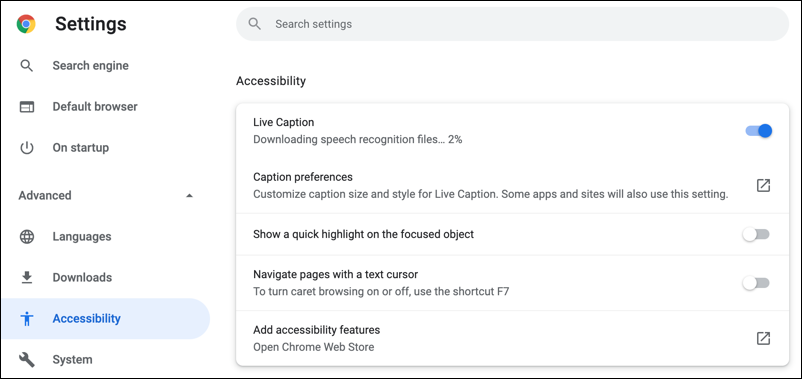 Notice the very first option: "Live Caption". That's what you want to disable. Notice that since I just turned this feature on in Chrome that it's automatically downloading a dictionary of speech recognition files. Whether you have the dictionary downloaded or not, simply click on the switch widget and you can disable Live Caption!
Now, between both of these settings, you should be able to wrest back control of closed captions in your videos!
Pro Tip: I've been writing about Chrome for many years and have an extensive Google Chrome Help area. Please check it out to find lots of additional tutorials while you're here. Thanks!