I ran out of space on Gmail and had to pay for a bigger disk space quota. This means I now have Google One, apparently, and there's a way to invite others in my family to share that extra space? Cool. How do I set that up?
It must be a seasonal thing, I also just ran of out disk space on Gmail, and even after going through my usual strategies to identify and delete overly large email messages, I was still stuck. So I paid for the least expensive of the Google One disk programs, bumping up from 15GB to 100GB. This is hopefully more than I will need for eons to come, given that I managed with 15GB for over a decade!
With all that space, I figured that I might as well share the extra space with my kids if any of them needed it. They're definitely more focused on other communication channels over email, but if I didn't offer, they wouldn't know, right? Well, my son laughed. My younger daughter ignored me. But my oldest? She was enthused and asked me to invite her to join my Google One account.
Here's how I did it, step by step…
INVITE SOMEONE TO JOIN YOUR GOOGLE ONE FAMILY ACCOUNT
You can tell that you're enrolled in the Google One program with something very subtle on all of the Google properties; a rainbow ring around your profile pic. Like this:

All set up with your rainbow ring? Great. Now it's time to go to the Google One home page. You can do that by going to:
This will show up a set of options for you to get the most out of your Google One account:
You can probably guess what to do from here, but I'll go through all the steps so you can have a sense of what to expect when you invite people, whether family members, friends, or colleagues, to join your account.
Start by clicking on… you guessed it… "Invite family members".
Turns out that since I have a family account set up and my reporter pal Tintin as a supervised member, he automatically became part of the Google One account too. But my daughter? I still need to invite her.
That's done by clicking on "Invite family member".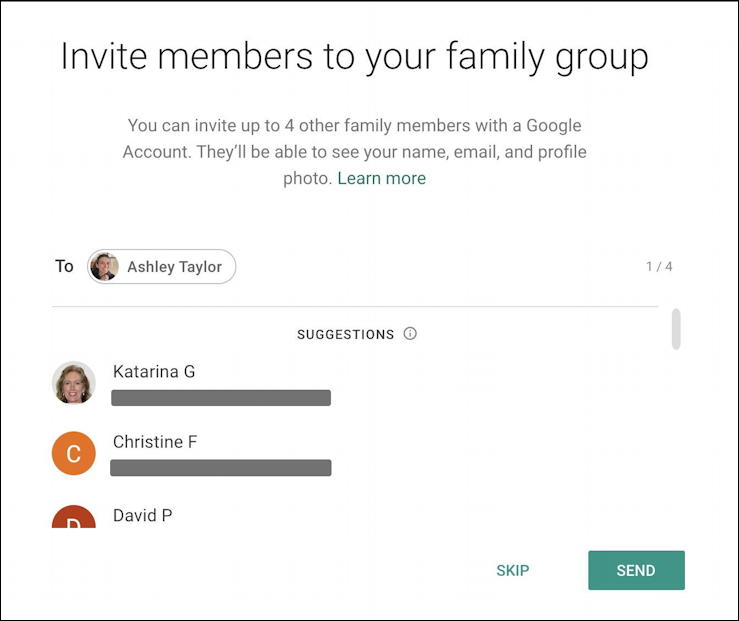 You can see that Google suggests possibilities (though I don't know how these people showed up on the list, but that's another topic). My daughter, however, is easily found by just typing her name.
She's found, so it's a matter of now just clicking on "Send".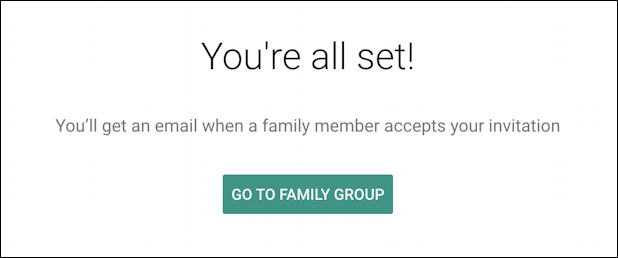 That's it. Invitation to join your Google One family account sent. Now it's up to them.
While you're waiting, if you go back to the one.google.com home page you'll now see that their pending invite is reflected:

Notice that invitations expire. It's about a two week window, so if they change their mind and don't want to join you, the slot will reappear for someone else to be invited to join you.
ONCE THEY ACCEPT YOUR GOOGLE ONE INVITATION
Hopefully, though, the other members of your family will accept the invitation, in which case you will get an email that looks just like this:
Now if you go back to the Web site, they show up as another member of the account:

That's it. Now grab the Google One mobile app and see if it helps you out too, since you now have lots of disk space!
Pro Tip: I've written quite a bit about Gmail and Google services. Please check out my Gmail help library for lots more tutorials while you're visiting!