I have unlimited data on my cellphone plan and want to start using my LG V20 Android phone as a wifi hotspot for tethering. How can I do that with my MacBook Air?
Any time you can avoid using a public, open wifi network, you're ahead of the game. While you may think that the shared network access at the local library, school or coffee shop is safe and secure, it really isn't and anyone else sitting in that area could easily be analyzing all the traffic and extracting data from your Internet interaction. Not so good. Smart solution: use your own hotspot so you know no-one else is sharing your bandwidth.
Just about every smart phone now has the ability to act as a hotspot too, whether you're on an Apple iPhone or an Android phone like the Galaxy S7 or the LG V20. It's a bit of fiddling to get everything to work properly, but I can step you through the process so it's not too daunting. I hope! 🙂
Let's start on the Android device. For this, I'm actually using a relatively generic Android tablet. But it has service, so can work as a hotspot too. First step is to go into Settings…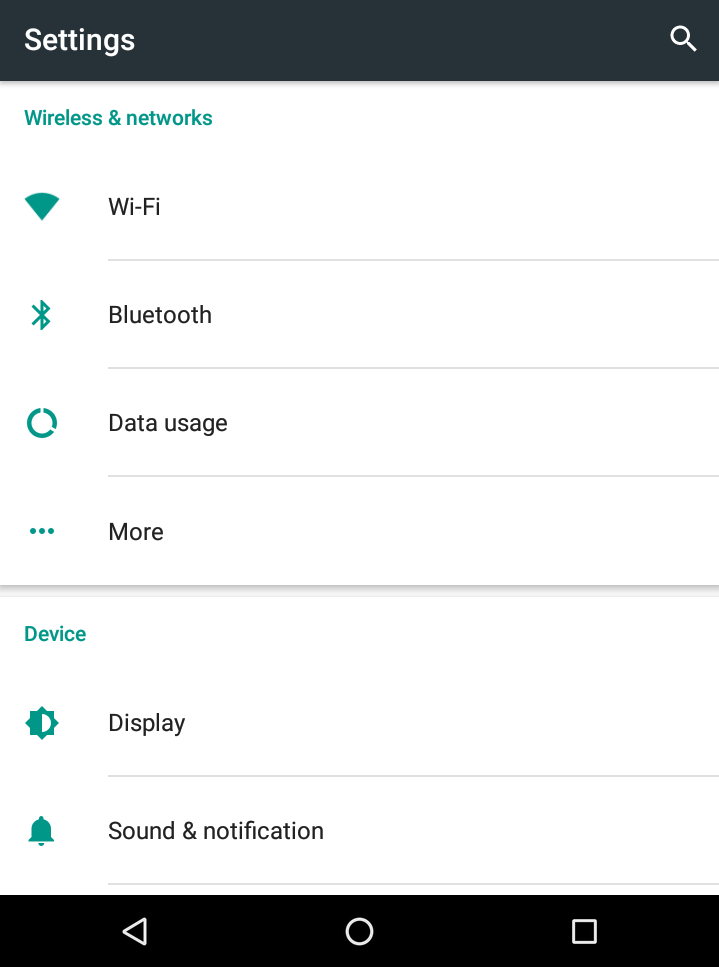 Remember that the Bluetooth settings are on this main screen, we'll come back to that. For the first step, however, you'll need to tap on the "••• More" link about halfway down. That reveals more Wireless & Networks settings:
There's what you want: "Tethering & portable hotspot". Tap on it.
I already have "Bluetooth tethering" enabled, as you can see. If you don't have that enabled, just use your finger to slide the option to turn green, as shown. Now you have tethering enabled. Next step is to go back and leave the phone in "Bluetooth" mode:
As you can see, the system actually highlights that the device is "visible to nearby devices while Bluetooth settings is open". That's a good security feature, so that the only way someone can connect to you via Bluetooth is if you are actually in the Bluetooth settings area. Otherwise you're "off the grid" and safe.
That's all you need to do on your Android phone. Now all the action is on your Mac, so switch to that. Choose "System Preferences…" from the Apple menu or otherwise make your way to the Bluetooth settings. It looks like this: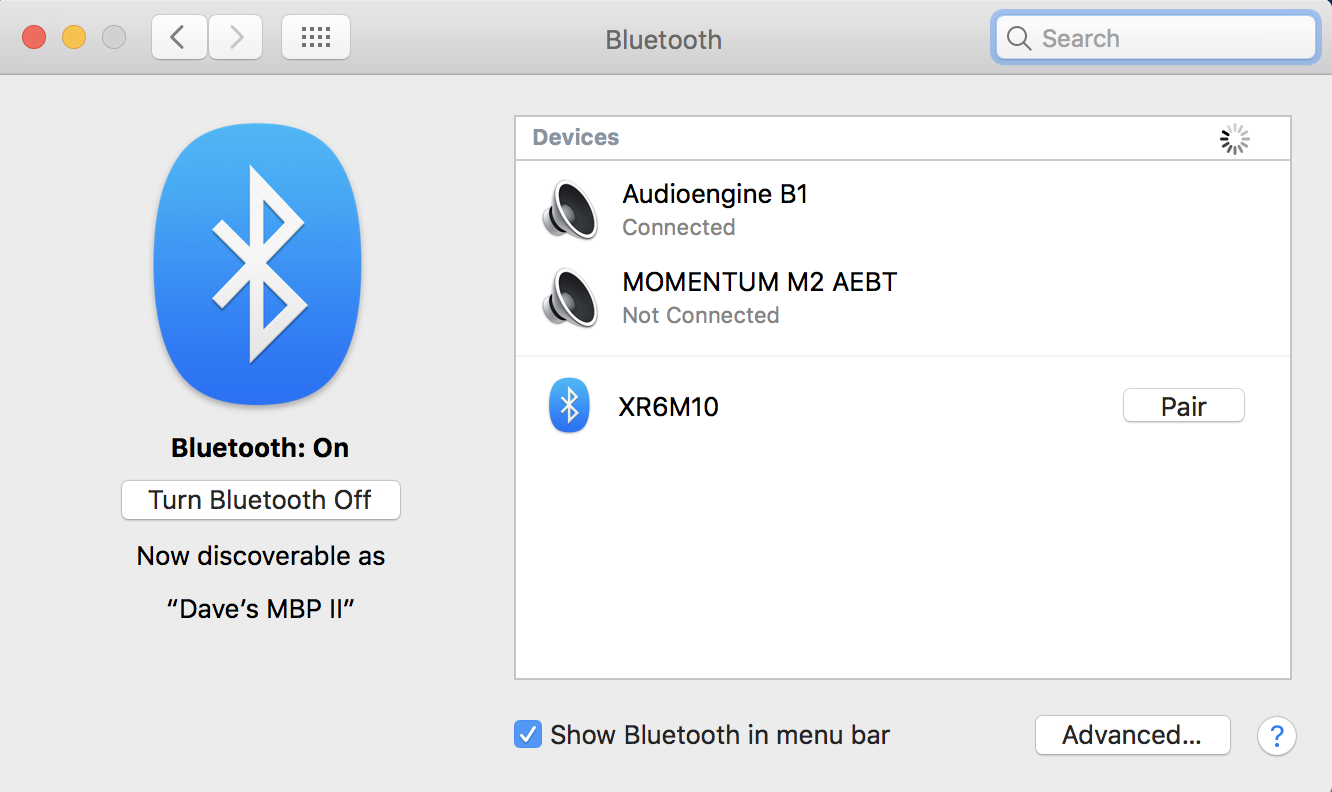 The XR6M10 is my tablet, so that's what I'll want to pair with. Easily done by tapping on "Pair", which brings up a code:
Meanwhile, on your phone, this will pop up, hopefully with the same six digit number:
Looks good, same code and everything. Great. Tap on "PAIR" on your phone and you've granted your Mac permission to connect with and use your Android wifi hotspot tethering capability. On the Mac, you can now pop over to the "Network" system preference, where "Bluetooth PAN" should be on top and showing connected, as you can see: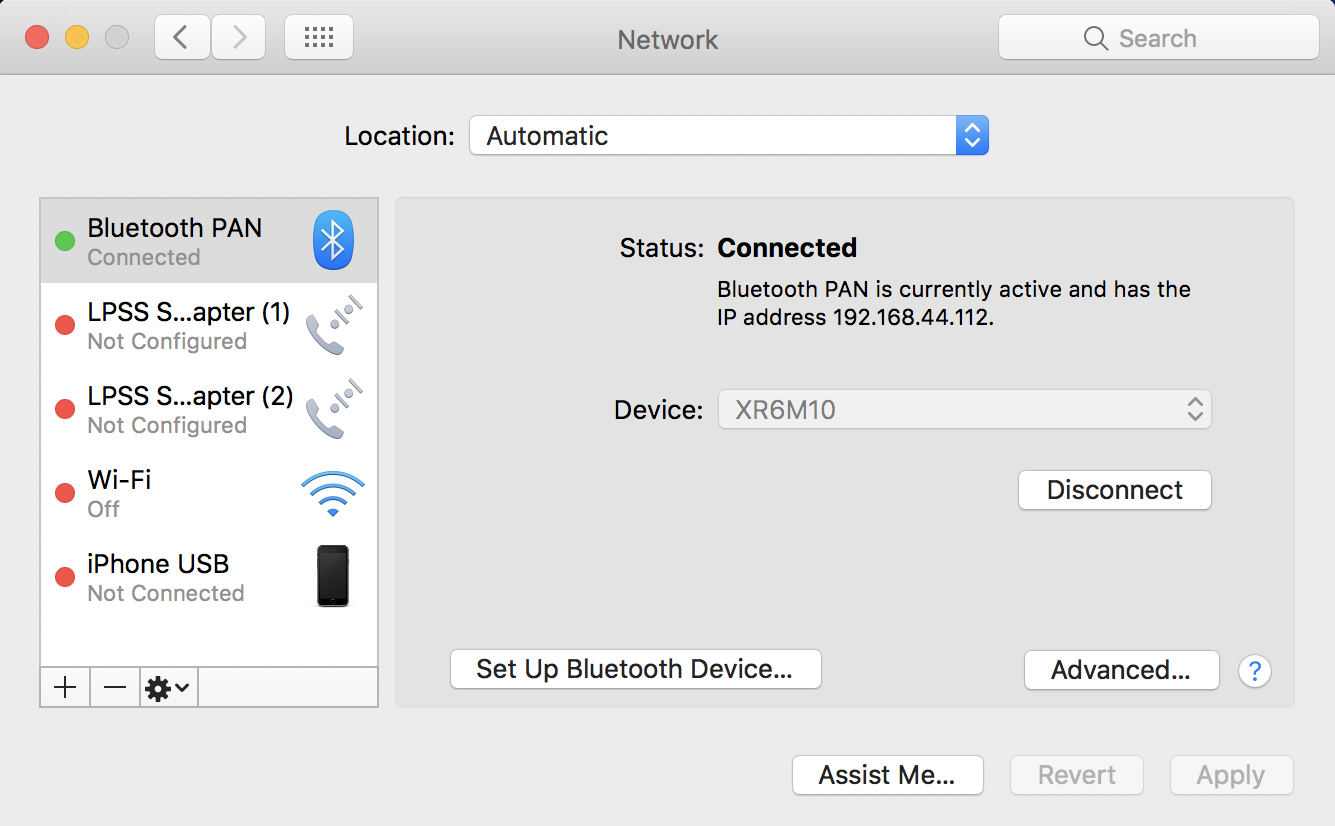 Done. That's it. You're online, using your Android smartphone as your Internet connection. Now you're smart too! 🙂