I love posting on Twitter but am curious about how I'd know which hashtags to use to get maximum visibility. Got any tips?
That's a good question because Twitter isn't as helpful as Instagram when you're typing in hashtags: In Instagram it'll show you how many people have used a specific hashtag so you can quickly differentiate between #concert and #concerts to maximize your visibility. Twitter has what's known as hashtag completion, but that's not really the same thing.
Buuuut we're getting ahead of ourselves. To start, a "hashtag" in Twitter is any word or phrase that's comprised of a hashtag symbol followed by a sequence of letters and digits without a space or punctuation. For example, #concert is a valid Twitter hashtag, as is #bestconcert but #best concert ever is functionally the same as #best by itself. So you see a lot of people jam multiple words into a single hashtag, often by using capitalization to clarify the intention: #BestConcertEver works just fine!
Click on a hashtag in Twitter, of course, and you'll instantly see all the other tweets in the public timeline that are using that particular hashtag, whether you're following them or not!
So, given that, let's go back to the fantastic solar eclipse of Aug 21, 2017. Here's a tweet I posted, pre-hashtag:
The red 10 is the number of characters left in the tweet, perfect for a hashtag!
If I start typing in the hashtag I imagine is the match – #eclipse – I'll get a popup with the most popular options:
Not sure what the #eclispe2017 hashtag is all about, but let's type in a few more letters and see what comes up:
Looks like two real options, so I'll choose the latter, #eclipse. The symbol is automatically added by Twitter, which is pretty fun. Now, was it popular? First I can check the Trending hashtags, but since I'm a few hours past the eclipse, apparently its popularity has waned: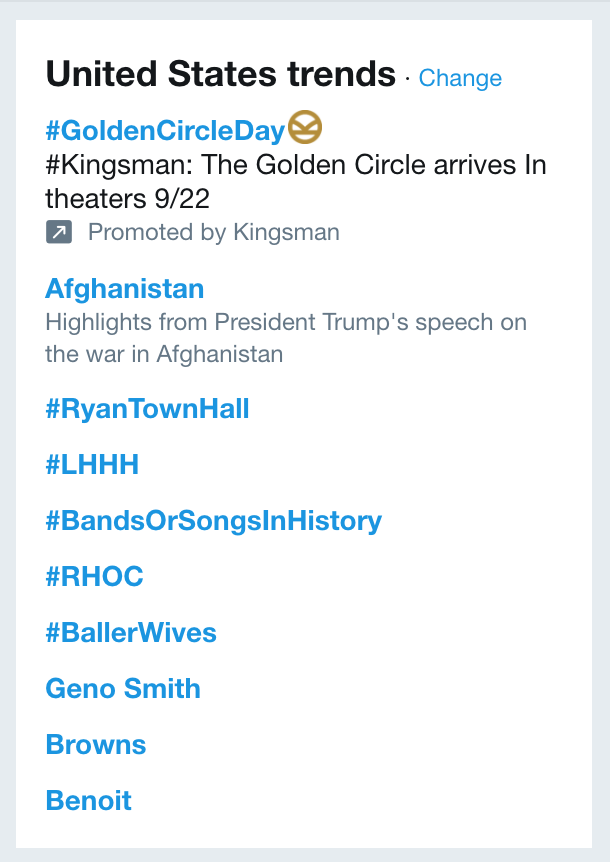 A bit of a surprise! Instead, we can search for that hashtag in Twitter itself:
Same hashtags we saw earlier. No great revelation here!
Instead, we can go to the slick third party Web site hashtags.org and search there for #eclipse, revealing their analysis of hashtag use by hour: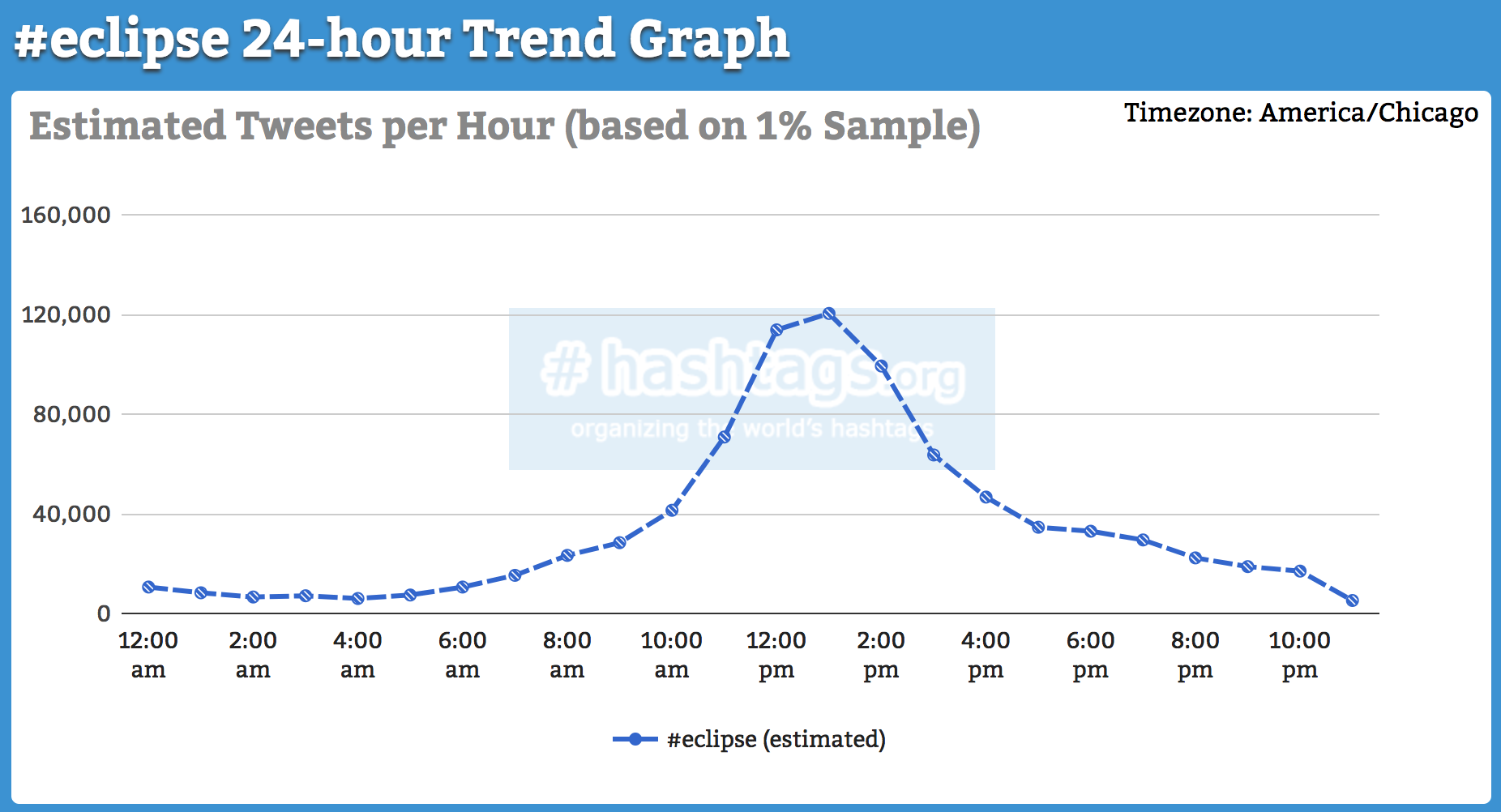 Now, do you want to guess what time the actual eclipse reached totality? If you guessed about 1pm, you're spot on. Fascinating data, really, and it demonstrates that at its peak, the #eclipse hashtag was being used over 100,000 times/hour on Twitter.
Hope that's all helpful. Now to recycle my eclipse viewing glasses… 🙂
Note: We have lots of Twitter help on this site I invite you to check out, and you can also follow @DaveTaylor on Twitter too and keep up on all our posts and adventures!