I love that famous people are on social media. So cool. How can I find real authors and movie stars on Twitter?
You're right that a lot of famous people have found that social media is a fun and engaging way to reach out to fans and gain some additional visibility both. There's a guy who lives at 1600 Pennsylvania Ave who has also mastered this skill, but he's easy to find on Twitter. The more general question of searching for authors, musicians and other celebrities on Twitter, however, is pretty easy once you learn about what a verified account is all about.
You can tell people who are verified by the blue checkmark next to their account name: if they have that, they're "the real thing" not someone else masquerading as a celebrity for whatever reason. Verification requires a known phone number, physical mailing address, and proof that you're who you say you are. It's all detailed here, if you're curious. Not everyone knows about it or goes through the steps of verifying their account, however, so I look at it more as a shortcut: If you search for a celebrity and there's a verified account that matches, odds are pretty good they're the one.
Let's try searching for a few people, shall we? To start, how about Andy Weir, the author of the terrific sci-fi book The Martian? Go to twitter.com and simply type in his name:
The first portion are common searches that contain that phrase "andy weir", and the second section are Twitter profiles that are match the particular search. In this case, Andy. Look closely, though: @andyweirauthor has that little blue verified check adjacent: that's the real Andy, the book author. That's the one we want to follow.
Not 100% sure? Click and you can immediately see from his profile that it's not a different Andy, but the author:
Looks like he's the one. Cool. Now, how about another author I like a lot? Nelson DeMille. If you haven't read any of his contemporary thrillers, you're missing out on a splendid author!
To find him, I'll just search for his name: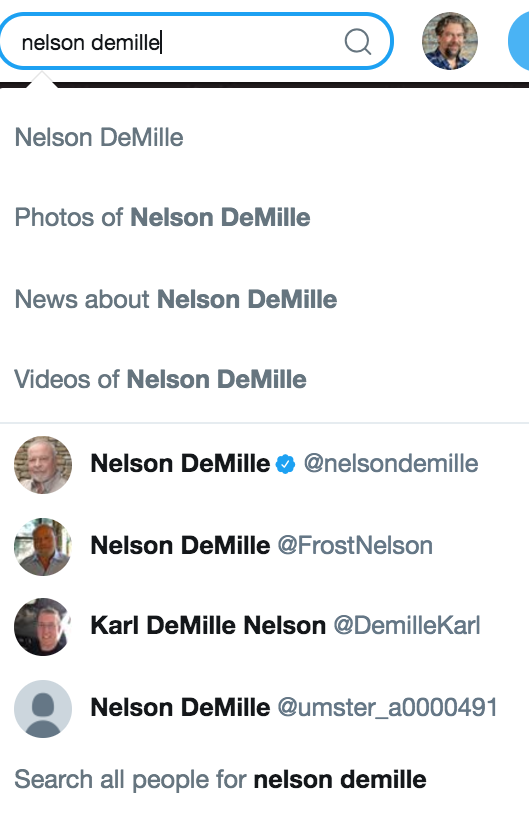 There he is. @NelsonDeMille. That's easy enough!
What about a way more popular – and controversial – guy? Let's search for Tom Cruise:
Again, the verified blue check makes it easy. @TomCruise is indeed that Tom Cruise. Though when you get to someone really popular like Cruise, my suspicion is that it's his publicist or someone from his PR team who is actually running and posting to the Twitter account. But I'm sure they report back anything fun, interesting or engaging, as well as analyze aggregate statistics and user trends (like "do people like your new movie, Tom?").
One more demonstration because it's an interesting one: The uber-popular singer and entertainer Taylor Swift. A search: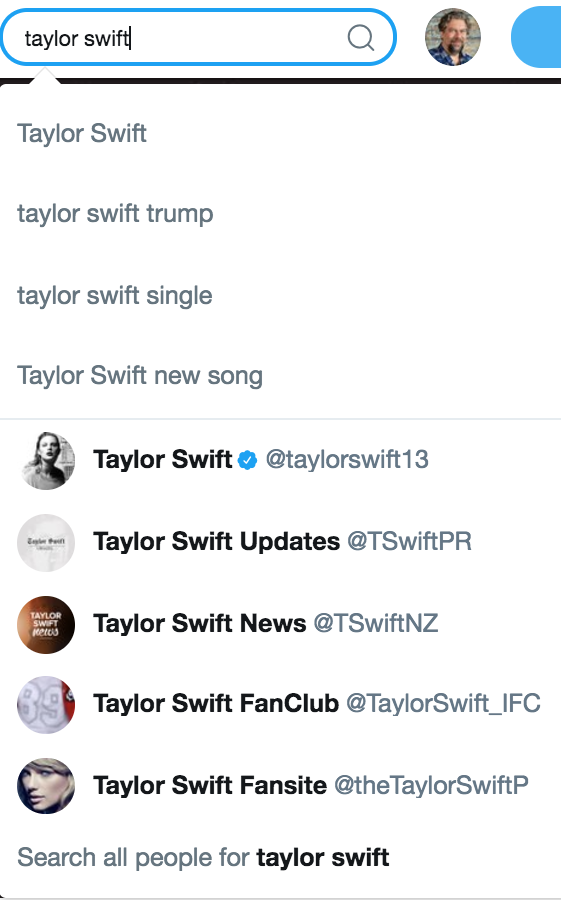 You can see that the blue verified mark is adjacent to @TaylorSwift13 but that's a bit odd. What's the "13" all about? Turns out that other people snagged her name and lots of common variations, so she ended up using '13' as a suffix just to differentiate.
Not sure? A click shows it's her page: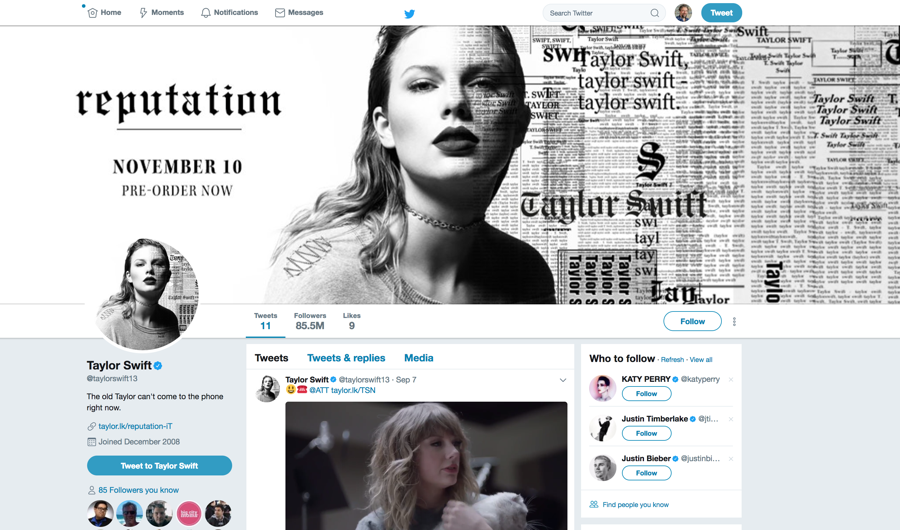 That's it. Pretty easy, actually. And yes, 88.5 million followers. Crazy!
And while you're following celebrities and famous people, I invite you to follow me on Twitter too: @DaveTaylor. Thanks! 🙂