I just upgraded to WatchOS 3 on my Apple Watch and suddenly I can't do screen captures? I used to be able to just push Crown and Side to capture what's on the Watch screen. What broke??
Before the rumor mill starts churning that Apple broke the Apple Watch with its OS3 upgrade, nothing's broken. Nothing on your watch, nothing in the firmware OS, nothing on your iPhone.
Don't recall if it was in WatchOS 2 but in the latest version of the Apple WatchOS, there's now a setting that allows you to disable the ability to capture screens from your Watch. Why? My guess is that people were getting too many false hits, and I know that for me I seem to get stray Watch screen captures in my Camera Roll at times without intending to, so I imagine I'm not alone.
But, repeat after me, Nothing. Is. Broken. 🙂
The best news is that it's a super quick change. Grab your Apple iPhone and launch the Watch app.
You'll see this:
Lots to explore with the newest version of the Apple Watch, including lots of new faces, a Dock, and much more, but let's stay focused. For this task, simply tap on "General" near the bottom.
Now swipe down on the General settings until you reach the bottom. You'll see this: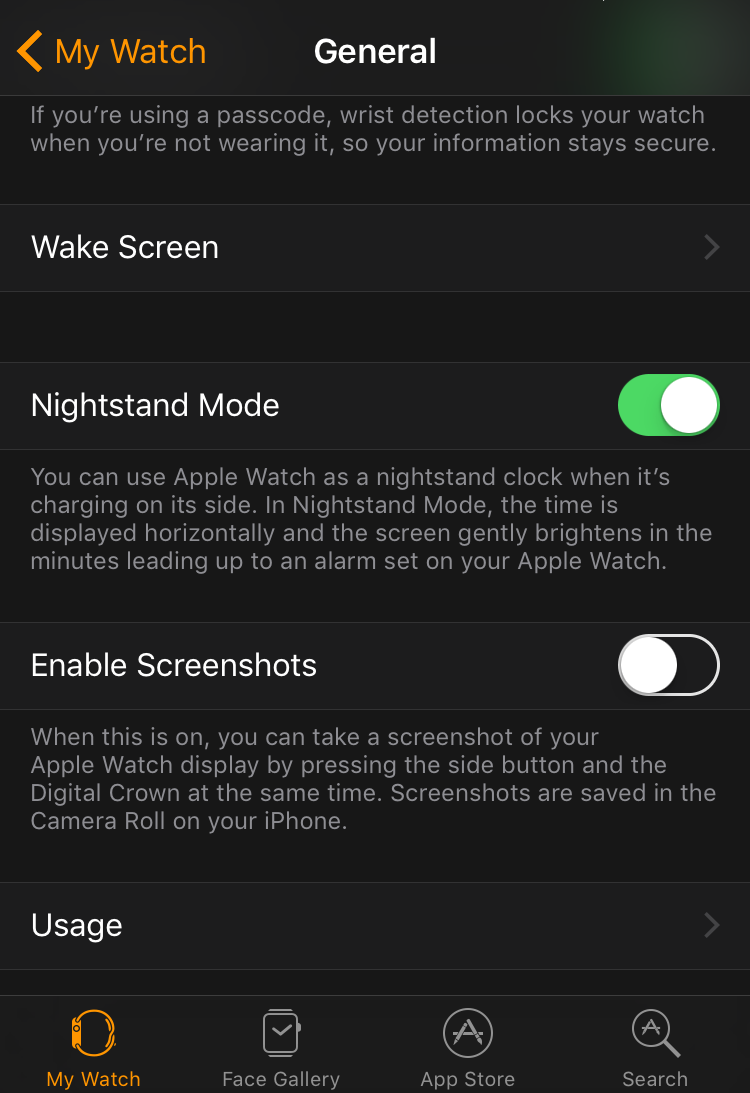 Explore Wake Screen and enable Nightstand Mode if it isn't already, but most importantly, switch the setting for Enable Screenshots from its default "off" to the on position.
Done. Fixed. That's it.
Notice the description in the app, btw: "When this is on, you can take a screenshot of your Apple Watch display by pressing the side button and the Digital Crown at the same time. Screenshots are saved in the Camera Roll on your iPhone."
Not sure which button is which? Here's an explanation from Apple: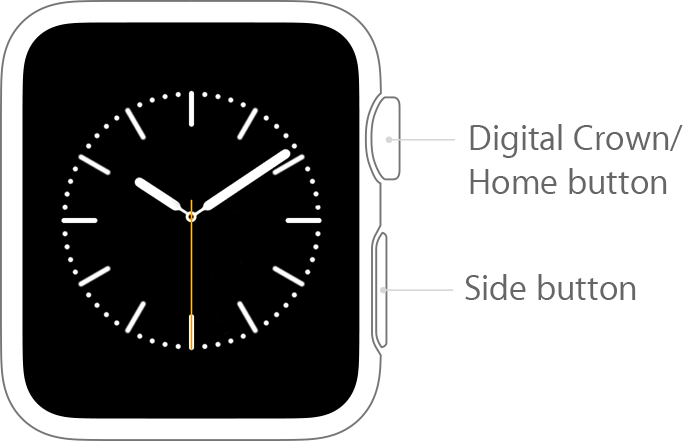 Got it? Pretty easy, all in all. And I have to add that I actually take screenshots on my Apple Watch all the time, and with my Camera Roll automatically sync'd to Dropbox, it means that I can effectively take the screenshot and seconds later it's on my computer, ready to work with. Super handy!