I love my new Samsung Galaxy S7 Android phone, but am curious if there's an easy way to change the background photo wallpaper? Can you help out?
In the never-ending competition between Android and Apple's iOS for iPhones, it's really Android that has more flexibility and more configurations, so you're very much in luck. There are a number of different ways you can change your wallpaper on your new Galaxy S7 phone, one of which doesn't even involve you leaving the main screen.
That's right, you don't even have to go into Settings in Android to change your wallpaper if you're happy with one of the included images that come with your phone. Now, before you say you won't like them, let's have a look, shall we? Turns out there are some really beautiful graphic designs and photographs that are sure to make any Android device look more sophisticated and fancy.
To start out, here's the default wallpaper on my Android phone: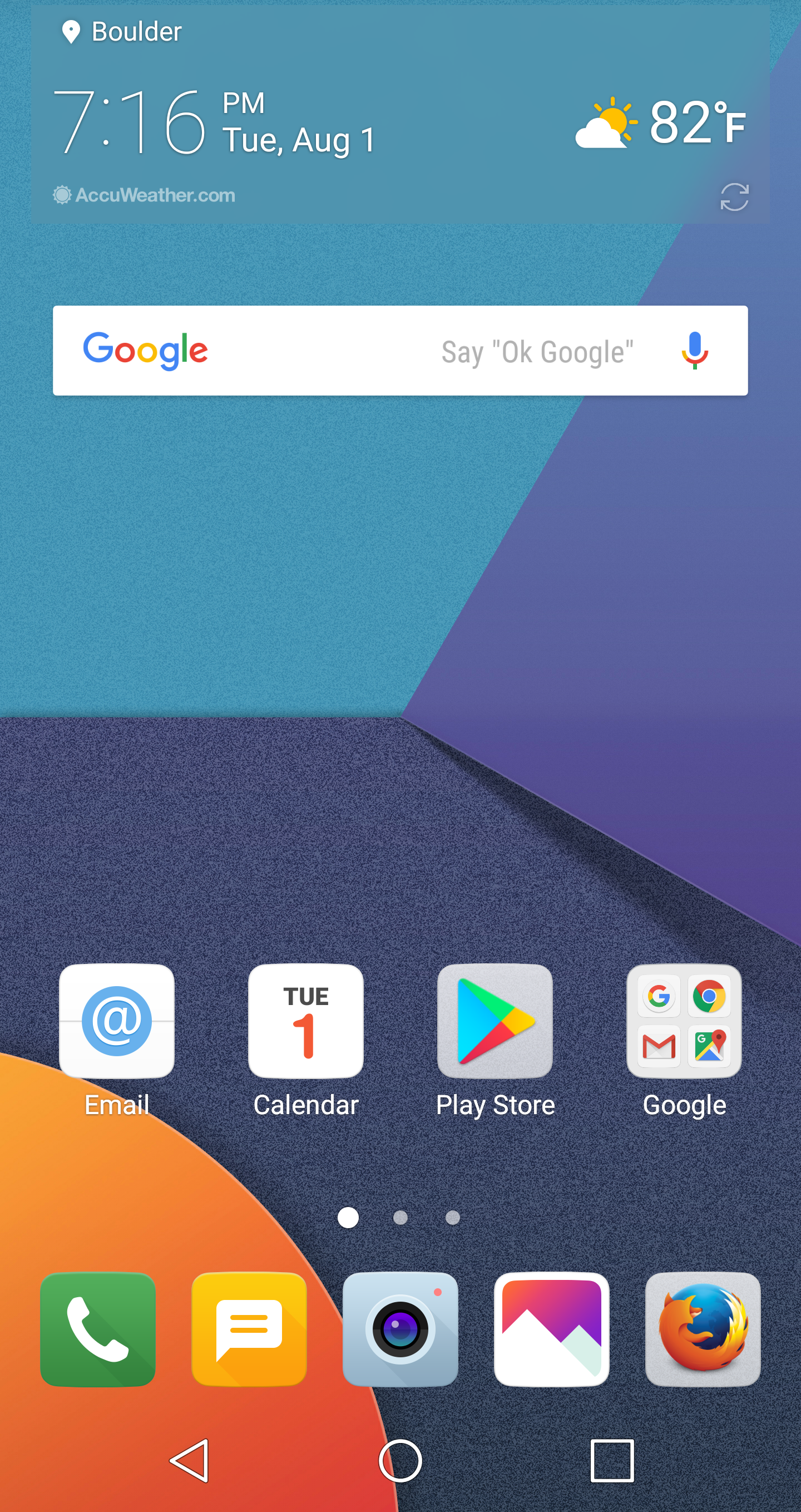 Not horrible, but not exactly what I'd like to look at every day when I'm using my phone.
So here's the trick: instead of launching an app, simply push and hold on the screen for a second or two. It'll switch automatically into screen settings mode, which offers up these choices:
Ah, you can see how to proceed, I bet. Tap on "Wallpapers:" along the bottom to access the Android home screen gallery.
If you like wallpaper images that actually move and are animated, check out "Live wallpapers". Want to access your own photographs to get that perfect pic of your cat, your dream motorcycle or, yeah, your kids? That's what "Photos" lets you peruse. For this demo, however, I'm going to check out the "Wallpaper gallery" with a tap.
That produces this option: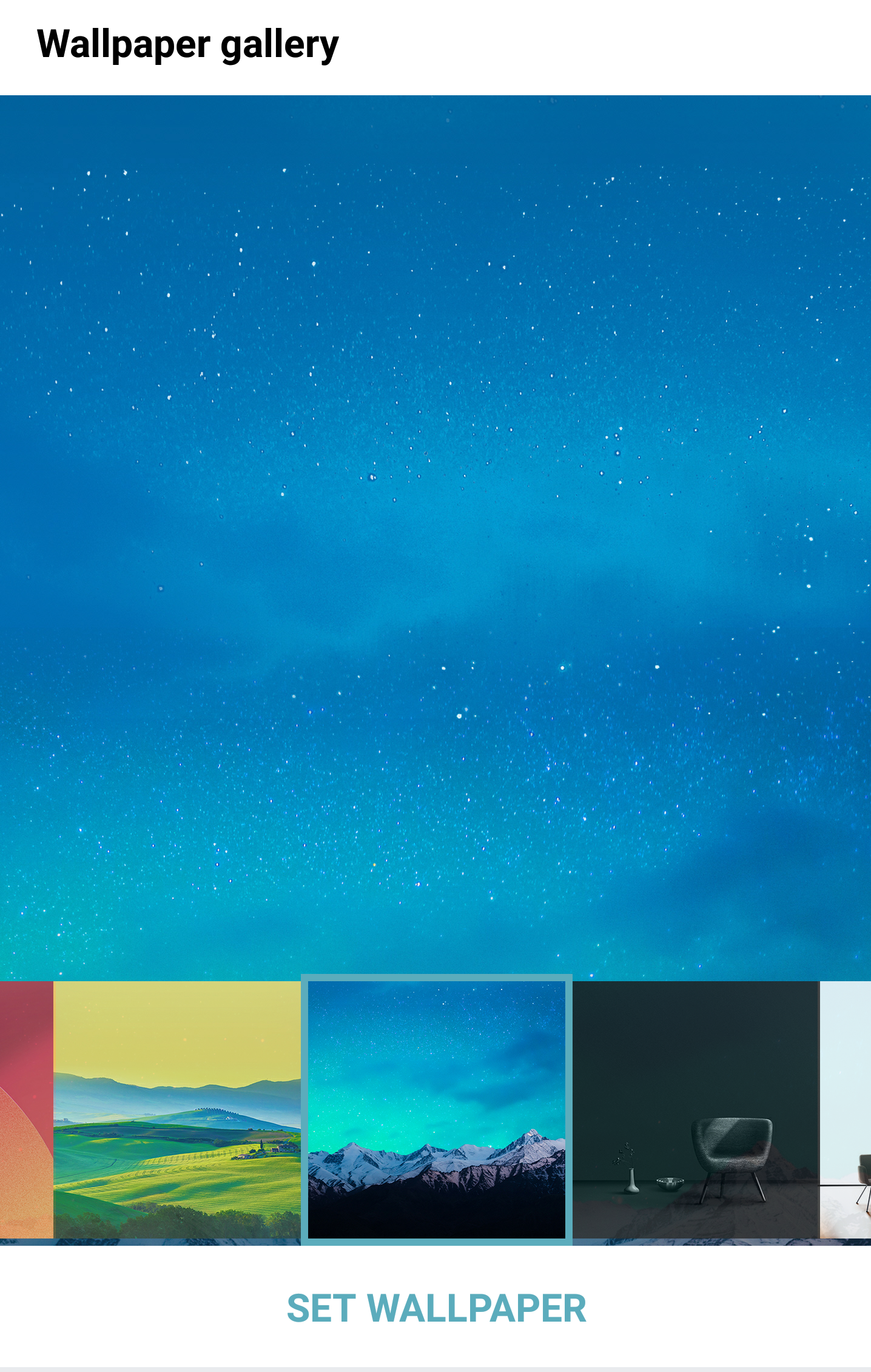 Pretty cool if you like starry skies, but look more closely along the bottom: it's actually the top portion of a wallpaper image of snow covered mountains. Swipe along the different photographs along the bottom to see what other choices there are – there are quite a few! – and to find something that fits your own aesthetic.
Here's the one I settled on: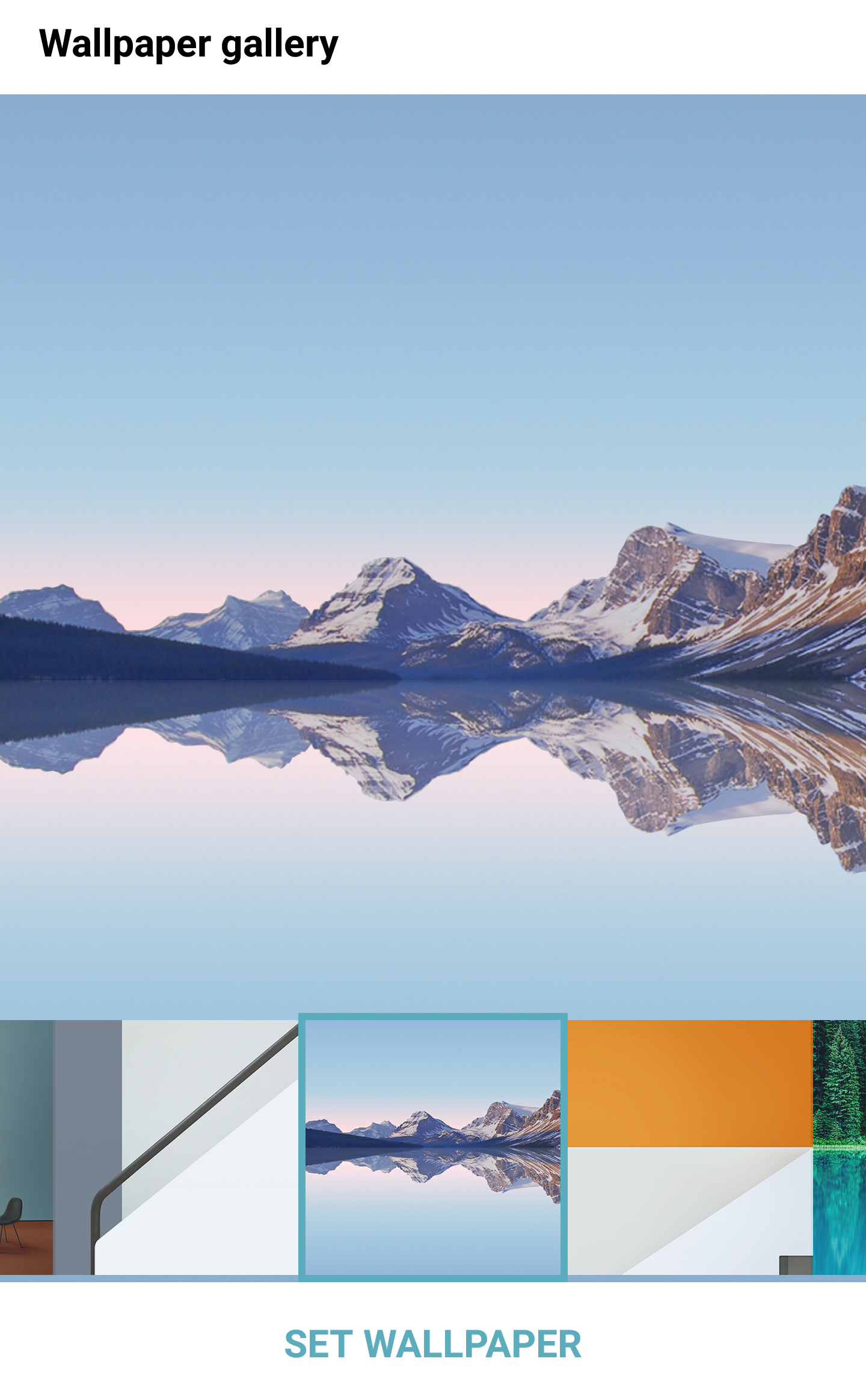 Isn't that a beautiful photograph? More importantly, the lighter tone of the background will help my app icons be readable too. This can be set as my wallpaper by tapping on, yeah, you guessed it, the "Set Wallpaper" link on the bottom.
A single tap and I'm back in the home screen editor view: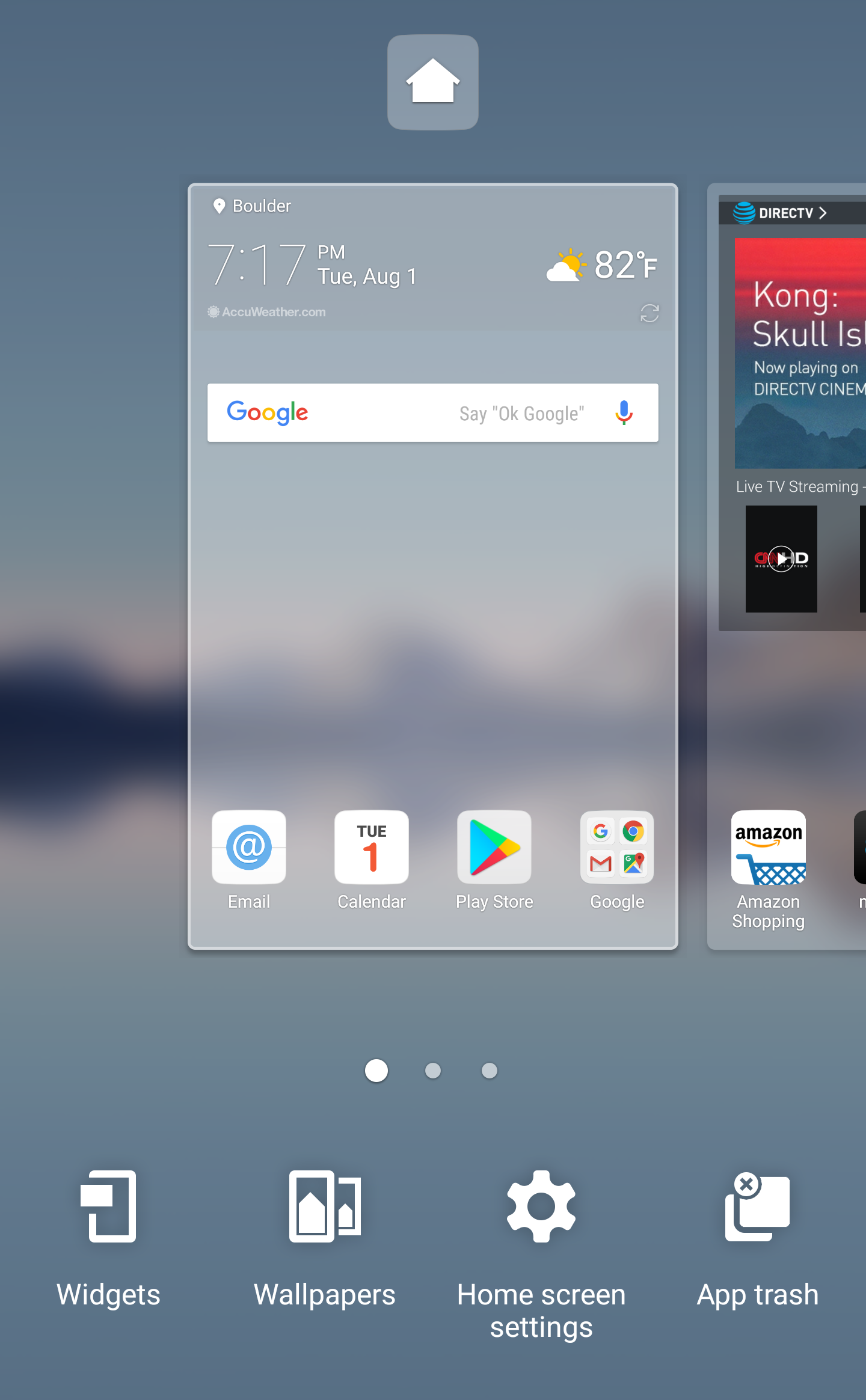 Looks good. A tap anywhere there's not a button or icon to indicate that I'm done changing my settings and it's back to my regular home screen, but this time with the new photo as my wallpaper: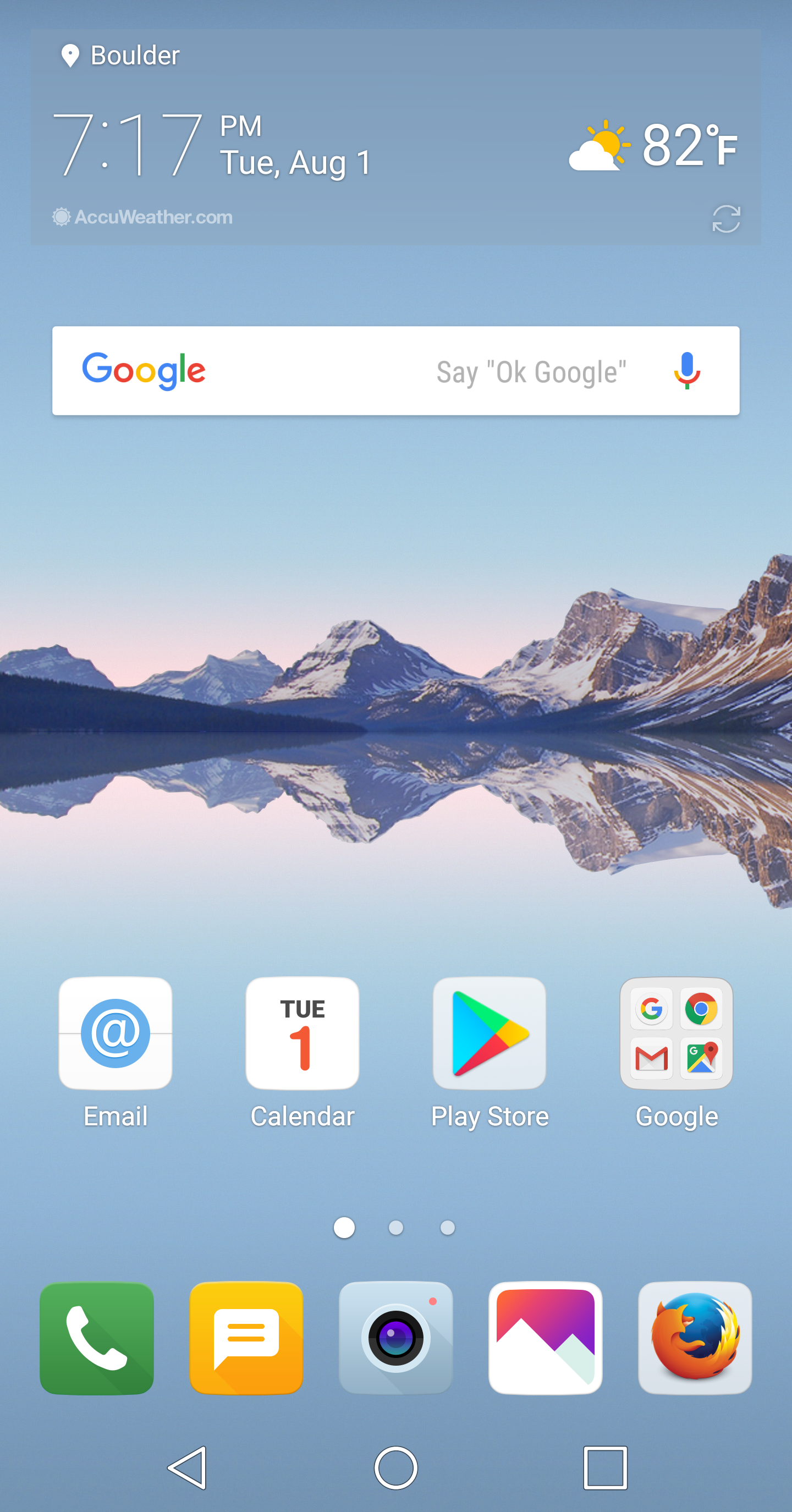 I'd say that's a significant improvement over the original wallpaper, wouldn't you?