I'm thinking of buying a used car from a guy in my apartment complex, but I want to check its history to see if there were accidents, how many owners, etc. Can I research a car having just its Vehicle Identification Number (VIN)?
You bet! In fact I think few people realize just how much information is encoded in that sequence of characters and digits that all vehicles have on their dashboard and the door of their cars! With just a VIN you can figure out model, year, style, and even what country the vehicle was manufactured in, along with checking for recalls, any record of it being stolen, accident data, and a history of its ownership from the day it left the factory. Pretty cool, actually.
The problem is, most of this you'll have to do yourself unless you use one of the online VIN analysis tools. You might have seen some ads on TV, but for this article, I'm going to look at VIN Check Pro, as they do a good job of making the entire process super easy and understandable.
To test it, I'm going to use the VIN from a Mazda CX-5 compact SUV that I happen to be driving this week.
In general, VIN numbers look like this: JHLRD77874C026456 and the easiest place to find it on a car is to imagine you're standing in front of the car looking at the front windshield. The VIN tag will be at the lower right corner of where the windshield meets the vehicle itself, positioned just behind the glass.
If you want to decode it yourself, the basic formula for a VIN looks like this: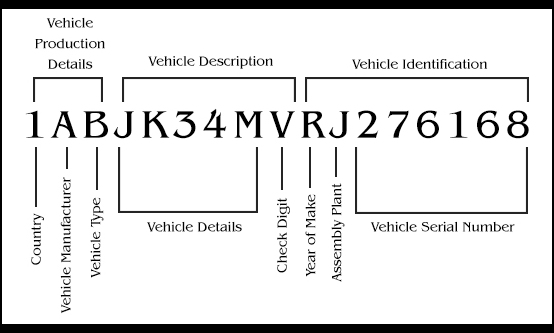 Each value has a decoding table too, as you can find online, but suffice to say, it's complicated!
That's why VINCheckPro is a smart alternative, and they offer a free VIN check for your first lookup, so you can definitely use it to check your neighbor's car out without having to pay. I'll step through the process with the Mazda…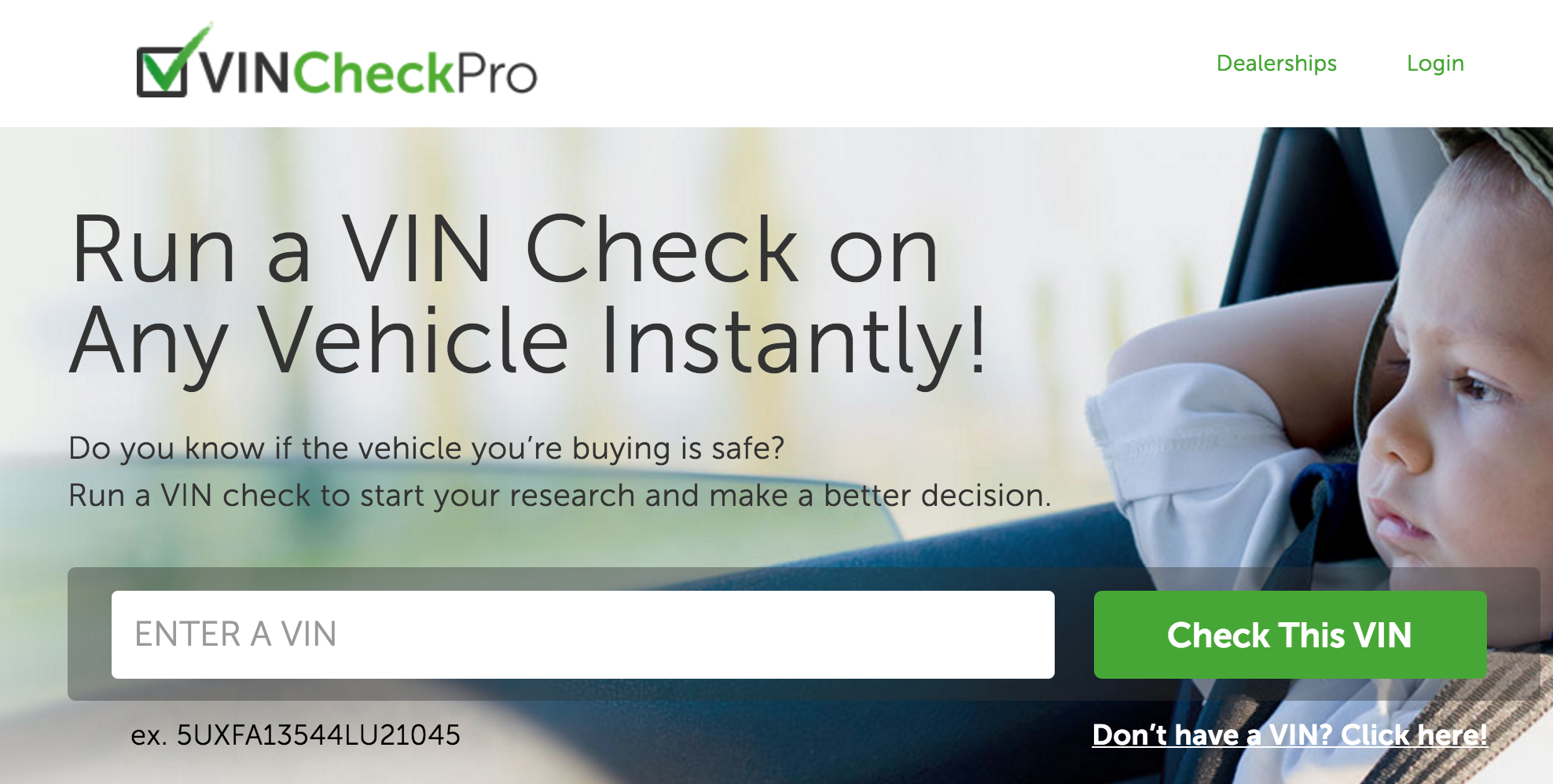 As you can see, it's as simple as typing in the VIN. Now typing it in correctly might be a bit tricky, but go slowly and double check your entry, then click on "Check This VIN".

Kind of amazing all that information is coded into the VIN, isn't it? Before I click on the full report, I can already see something of great interest just below the vehicle specs area:
Recall database? That sounds important! A click on either "View Report" or "View Recalls & Defects" takes me to the next step on the site, where it's time to register and get an account set up. No worries, no street address, no payment data, just your name and email address: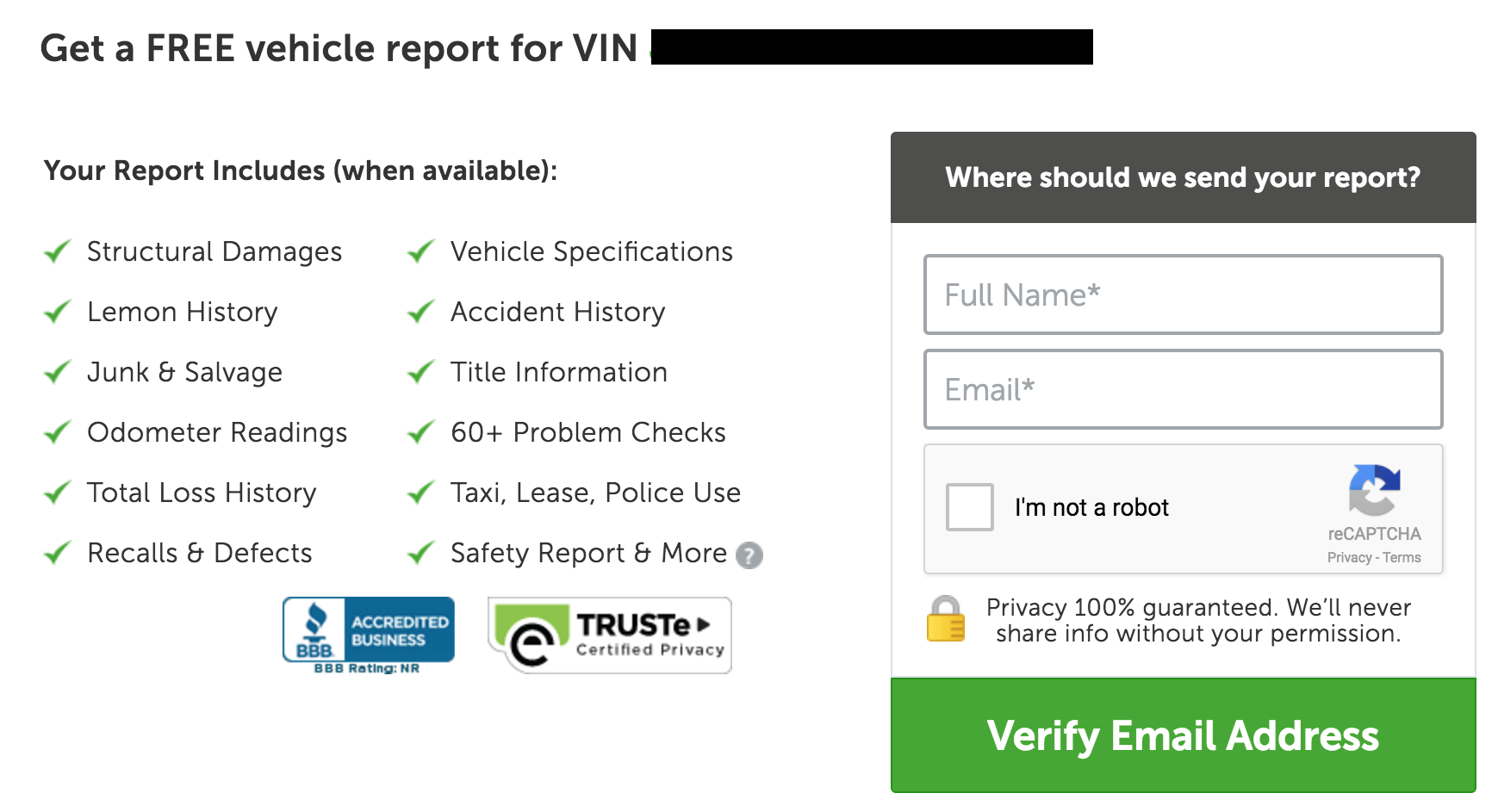 Easy enough. Fill in your name and email and you'll get an email from the system a minute or two later just like this:

A click on the link that ingeniously says "Click Here" and I'm back on the VINCheckPro site, just a tiny step away from seeing the rest of the free VIN report: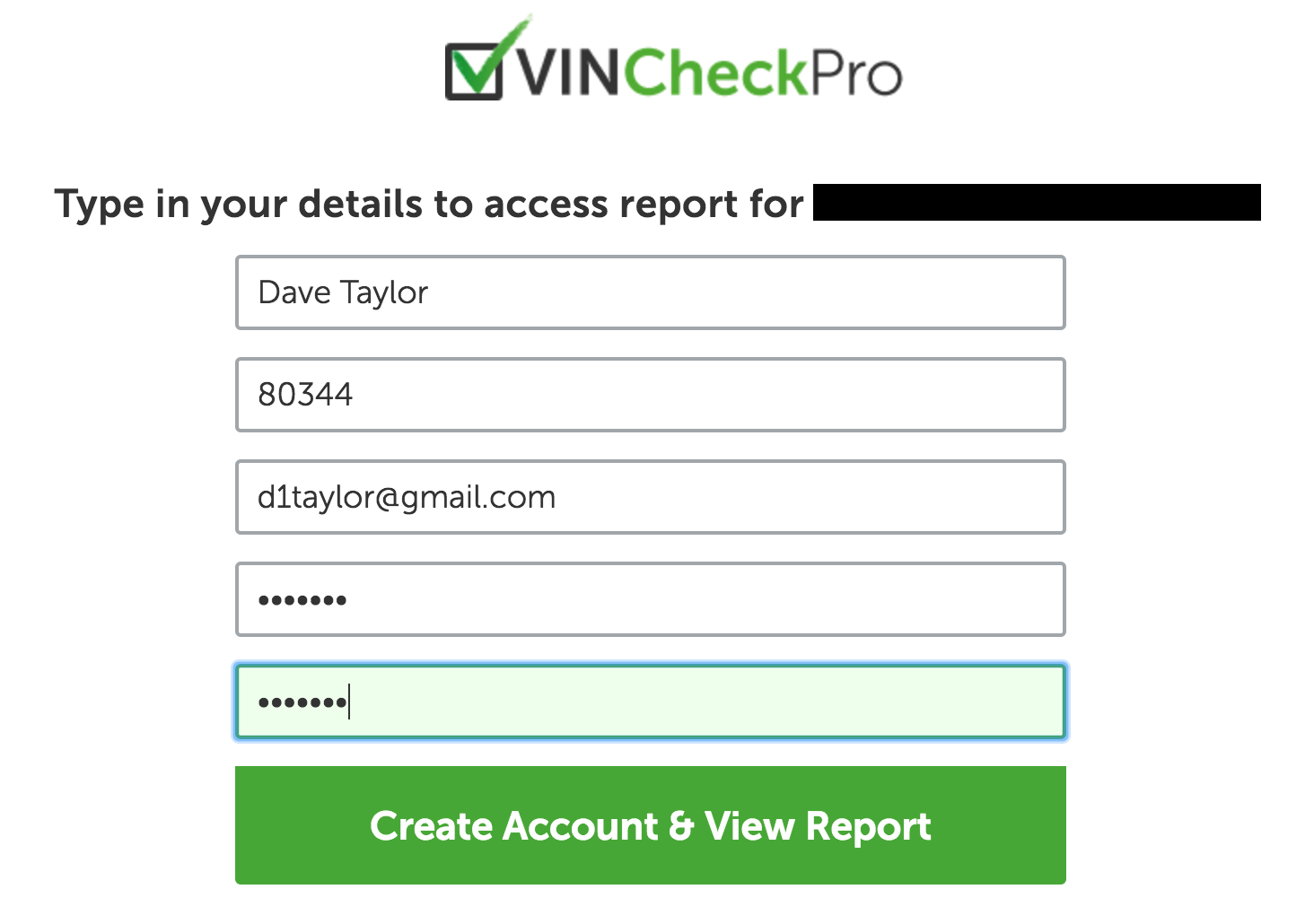 Again, no payment info, no street address, and the name and email address are pre-filled from what you entered earlier. And that's it! No more steps, just a click on "Create Account & View Report" and VINCheckPro will assemble a comprehensive report…
Doesn't take long and once it's done, I have a report that covers the following categories of information: vehicle specifications, junk / salvage / loss, title info & problems, odometer, true cost of ownership, similar vehicles, insurance comparison, state documentation, safety, recalls & defects and environment, among many others. And now I can find out about the recall or recalls on the Mazda CX-5:
Four recalls on a car from this year. If you were to see something similar for the car you're considering, it's a great opportunity for you to check with the current owner to see if they've had all the recalls (and potential service bulletins) taken care of.
There's more info on the VIN report, but I hope this gives you a taste of how much you can glean by just getting that one number off a vehicle. It's invaluable for any car buyer and definitely worth checking out VIN Check Pro for a free report.