I'm running Ubuntu Linux on my old PC computer, but can't figure out how to check for system and app updates. Is there some secret to it, or do I just have to wait for the system to notify me? It's Ubuntu Linux 15.1
First off, you should probably update from Ubuntu Linux 15.x to the newer 16.x release (as I write this, the latest public distro is 16.04.1) but that's a different answer, and in the interim you can pop onto the Ubuntu site to learn how to do an update and the latest version both at ubuntu.com.
Whether or not you update your Linux distro, it's definitely smart to keep your apps up to date, just as it's important to do so with your smartphone, tablet, Smart TV, etc. All these smart devices and somehow it's still up to us humans to make sure everything's updated. Hmmm… 🙂
Here's the thing: Exploring your Ubuntu Linux system, you might well think that the Software & Updates setting is where you'll find a "check for updates" button. But it isn't.
Still, let's travel down that road. To start, off the gear menu on the top right, I choose "System Settings":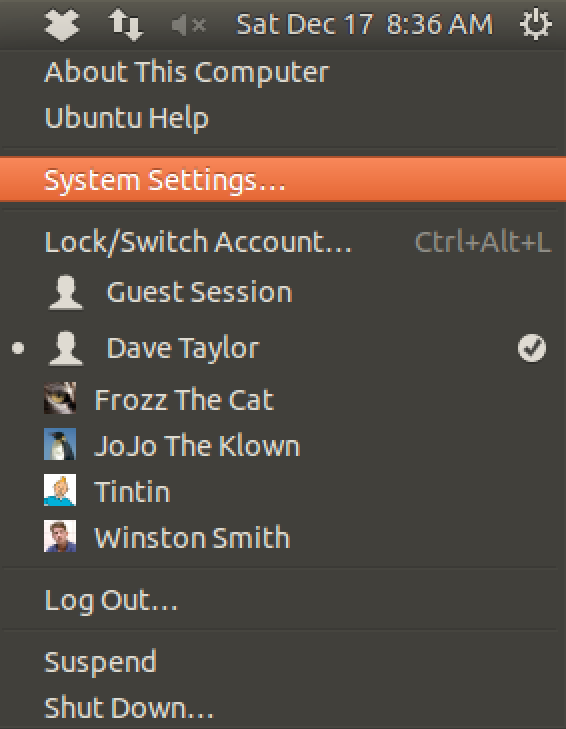 As you can see above, I have quite a few different user accounts set up. Yours is likely a bit smaller!
In any case, System Settings… reveals:
Along the bottom row you'll see Software & Updates, which, as I mentioned earlier, seems a quite reasonable place to look for a clue to how you can update your apps… But clicking on it reveals that's not quite the purpose of this particular set of preferences: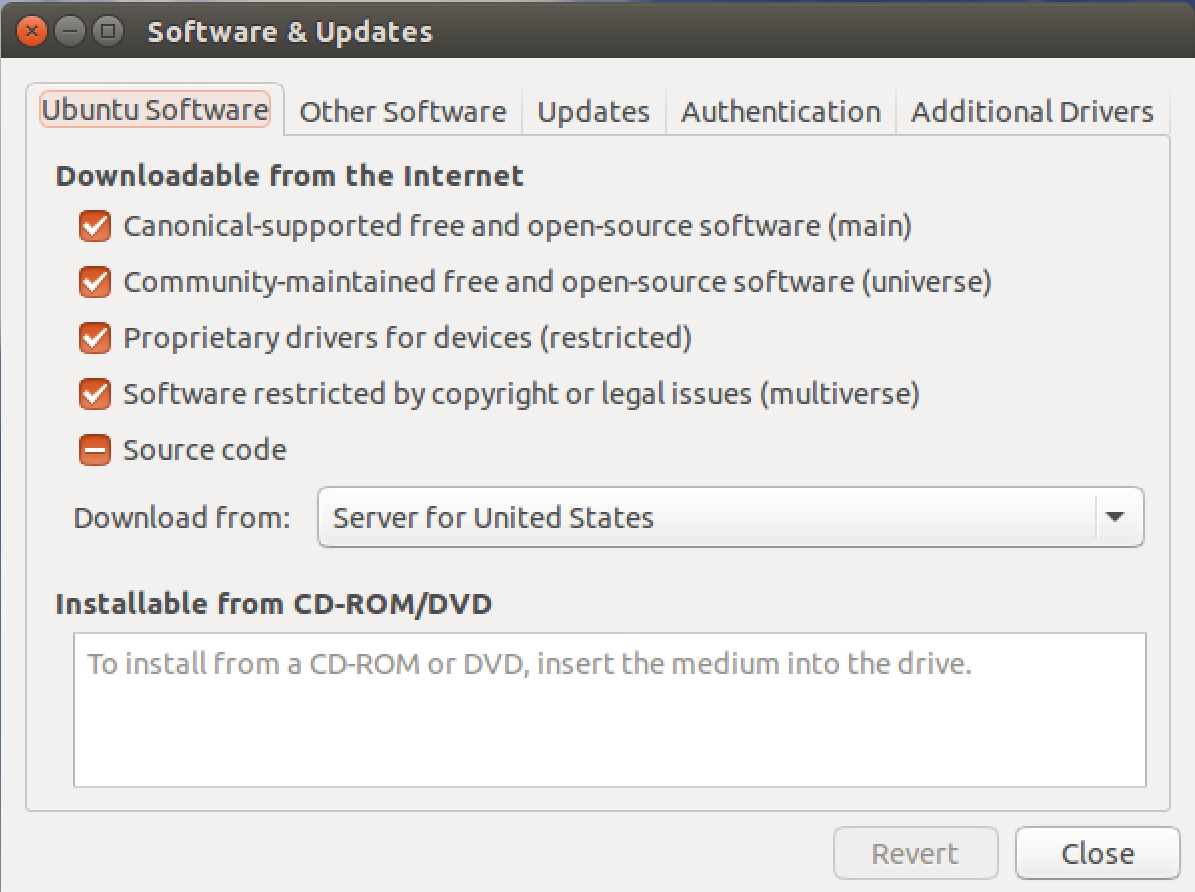 Ah, but there is an "Updates" tab! A click and you realize that's not going to offer the button you seek either:
Totally useless trail, really. Instead, you need to look elsewhere, and that's the search feature on the app dock in Ubuntu. In fact, just search for "update" and you'll see the Software & Updates option appears, but so does another:
Finally! That's the app you want. Click on "Software Updater" to proceed:
After a few seconds: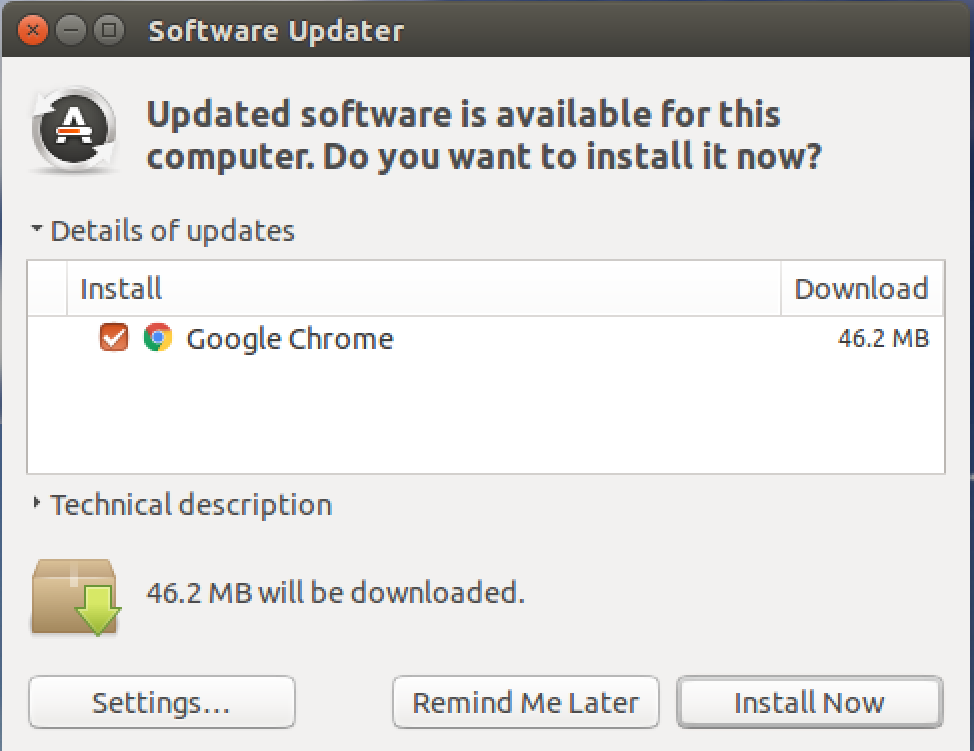 Finally. The right place. Now it's easy to proceed from here. A click on "Install Now" and the Software Updater will do the necessary work:

And that's the solution. In the future, simply type "update" into the search and you can pop directly there too.
Closing, did you know I also write a popular column for Linux Journal? If you're a Linux person and you're not already reading LJ, you really should. Learn more: linux journal.com