I'm becoming increasingly paranoid about passwords and want to change my PayPal account password to something super random. I use 1Password. Can you show me the steps needed?
Good choice with 1Password. It's the program that I also use and quite a few of my security conscious friends also utilize to securely track site passwords across Windows, Mac, Android and iOS. And it's great to have the information available across all my devices too, because sometimes I just don't have my main computer with me.
Like many decent password managers, 1Password also has a password generation capability which is great because a program can be quite a bit more random in its selection than we humans can. We tend to do passwords based on birthdays, parents names, pets, movies, etc, whereas an app can just spew out a chaotic sequence of digits, letters, and punctuation / special symbols that makes for a far better password!
Let's go through the steps and I'll show you at the end how 1Password produces random password sequences so you can give it a whirl…
Log in to your PayPal account using your existing password and 2-step verification [you did turn on 2-step verification on PayPal too, right?], then click on the gear icon on the top right:
It's the third choice you want: Profile and settings.
I have a business account so it might be slightly different, but you then should see a summary of different settings and preferences on the left similar to:
Don't be sidetracked though (like I am here!) because in the middle section you should see this:
No surprise, click on "Change" to change your account password. Now you'll see this, but you don't want to just type it in and proceed: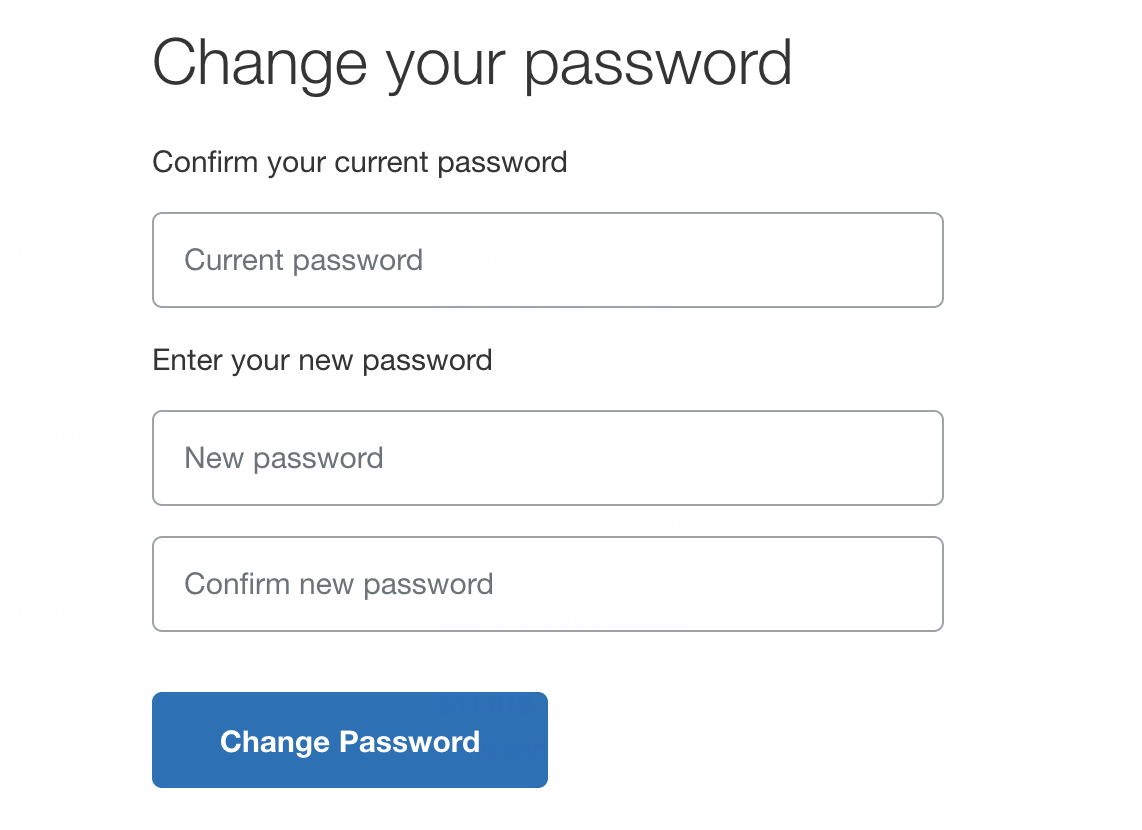 Here's where you would likely enter "FluffyBunny22" or something like that. But no! This time we're going to use 1Password. And it's easy. Just right click – or Control-Click – to bring up the 1Password context menu and you'll see this:
As you can see, choose "Password Generator" and the window that pops up offers a huge amount of control over the quite random password that it can create for you. Ready to use it? Either click "Fill" or simply copy it. And the best thing is as soon as you submit the new PayPal password, 1Password will of course update your record for that site too. Done deal.