I know that PayPal has a point of sale device for swiping credit cards but if I don't have one of those, can I still accept credit cards for sales of my pottery? I'd like to use my iPhone.
As far as I can tell, there's no way to accept credit cards through the Web interface to PayPal. If you have a smartphone and are willing to download and install an app, however, you can indeed enter and process credit card transactions!
The first challenge is to figure out which of the many PayPal apps you need to get from the App Store, whether you're using an iPhone or an Android device. Look for "PayPal Here" [iPhone version] [Android version] because, surprisingly, the PayPal Business app doesn't offer this capability.
Download it, install it, log in to your PayPal account and you should be faced with a very minimalist interface, a point of sale device where you don't want to do anything but enter and run a credit card. Here's the first screen: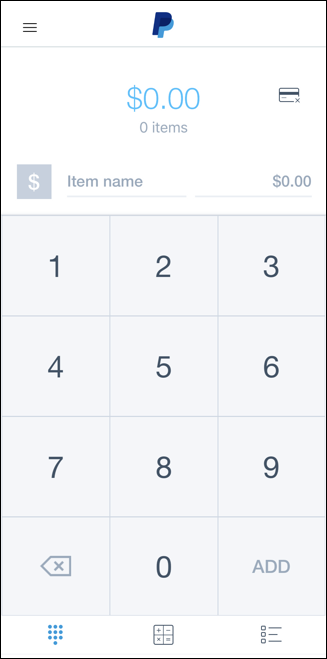 Basically, you'll want to enter item names & prices and when you're done, tap "Charge" to get to the payment area. Let's go through, step by step. I'll specify "Service" for the item name, then tap in a price: $250.00: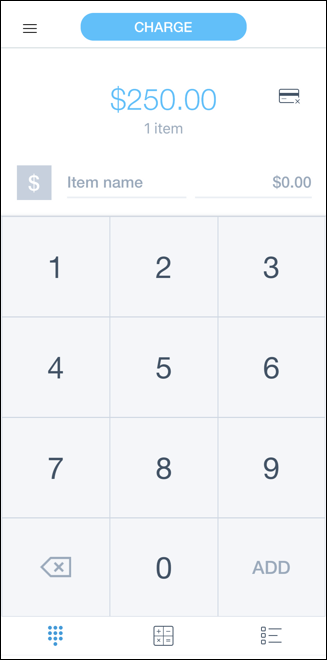 The description is going to show up on the receipt, but for now the total price is correct, so I'm going to tap on the blue "Charge" button on the top to proceed.
If I had a physical card reader, this is when I could use it. Because I don't, however, here are the options presented: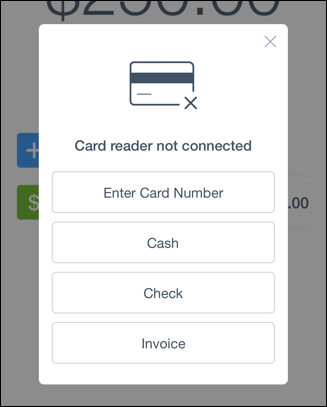 You can use the other payment methods, but let's stick to that credit card. I mean, hey, credit cards. Aren't they glorious? 🙂
Tap on "Enter Card Number" to proceed and it's again a super utilitarian interface you'll see:
The "CSC" is the verification on the back of the card, and the MM/YY is the expiration date (or "expiry" as they call it in the banking world).
With that data entered (PayPal automatically hides the card number as you go):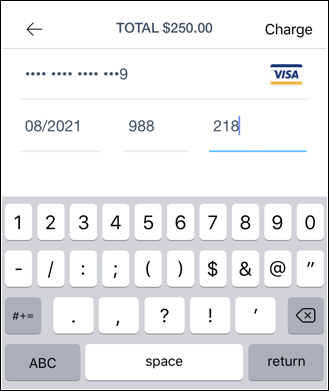 It does some basic number verification (turns out there's a checksum embedded in a card number to ensure it's not just a random sequence of digits), identifies what kind of card has been entered – a VISA card – and once I finish entering the ZIPCODE, I'm ready to proceed.
This is where it's a bit confusing. You want to tap on the word "Charge" on the top right. Why doesn't it have a blue button? Why isn't it front and center? No idea. But that one tap does the work and the card will be charged…
Success! And if you want to ensure it worked, pop onto your PayPal account and you should see a line like this in your transaction history:

Mission accomplished. And now you know how to do it! Good luck with that pottery sale too.