I've bought an AT&T Microcell unit to improve the crummy cell signal in my cabin but can't figure out how to add additional users to the device?
AT&T Wireless doesn't seem to promote it, perhaps because cellular coverage just keeps improving as more and more towers are built, but the Microcell is a slick solution to the problem of bad cell coverage. It requires you to also have a fast Internet connection but it's basically a mini cell tower just for your home or office. Registered phones that are on the same network as the Microcell (e.g., the same wifi network) automatically see and use the Microcell connection and work dramatically better than the default poor signal.
Better yet, the unit really is a 'set and forget' sort of device where once you get it installed, configured, and activated with your AT&T Wireless account, you can completely ignore it for months at a time. Until you decide you want to add another phone line or two, in which case you are faced with the dilemma of how do you get to the unit for administrative purposes?
The answer is a bit weird: Go to the AT&T Wireless site and log in. Then you can do everything you want. Let's have a look, shall we?
To start out, log in to the AT&T shop support area: https://www.att.com/3gmicrocell/unauth/login.do
It'll look like this: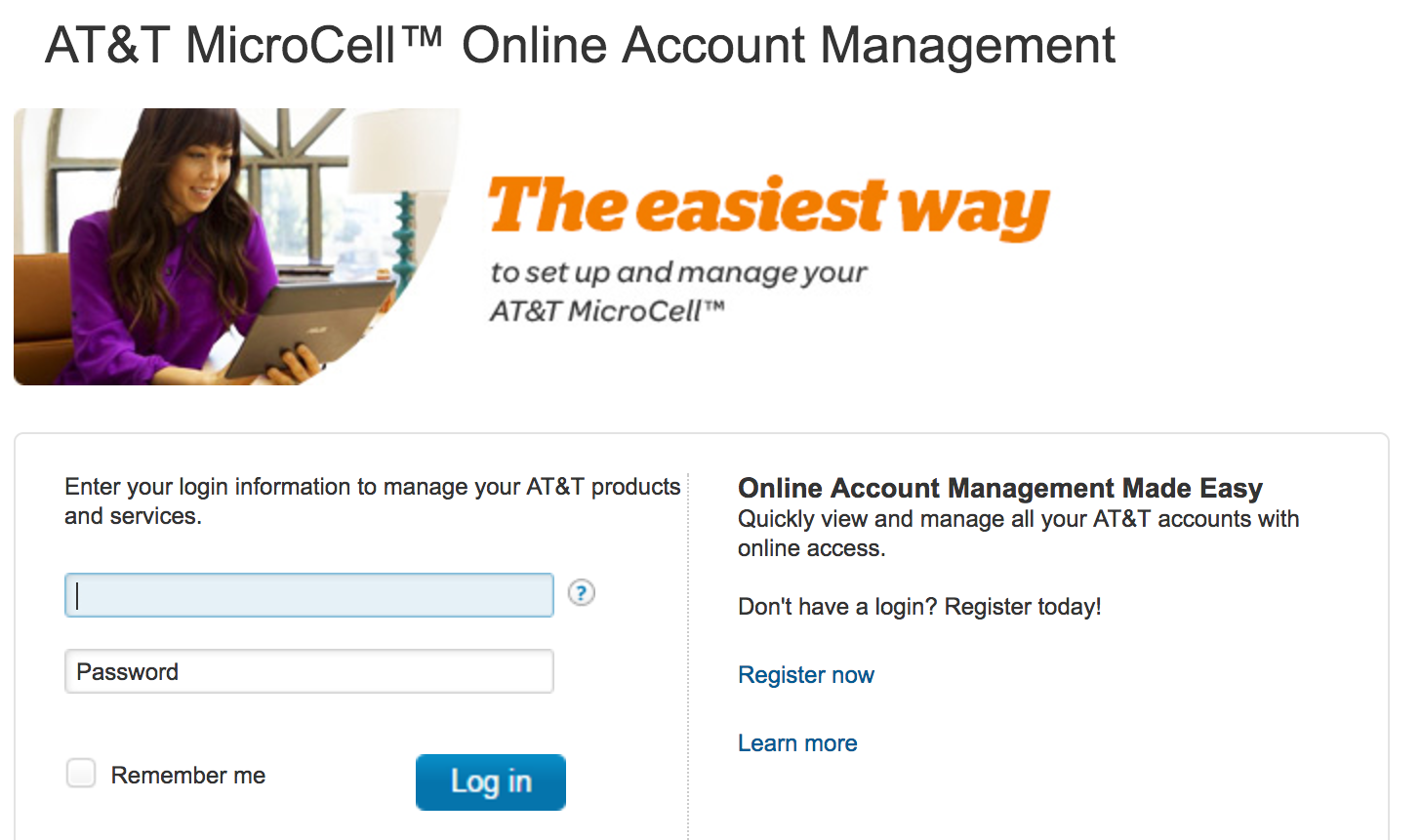 You should be able to log in with your regular account credentials, including using your cellphone number as your account name. Once you log in, it'll confirm your Microcell name and serial number:
Scroll down, however, because there's more on this page!

If your status isn't "Activated" as shown above, you'll need to activate the unit before you can proceed. You can do that from the online interface or call AT&T service (dial 611 on your smartphone) to get some assistance.
Activated? Excellent. Make sure that you have "Automatic Hand-Out" set so that calls initiated on the Microcell can be handed off to the local tower if you are walking or driving away and lose range, then scroll even further down until you get to the list of authorized numbers: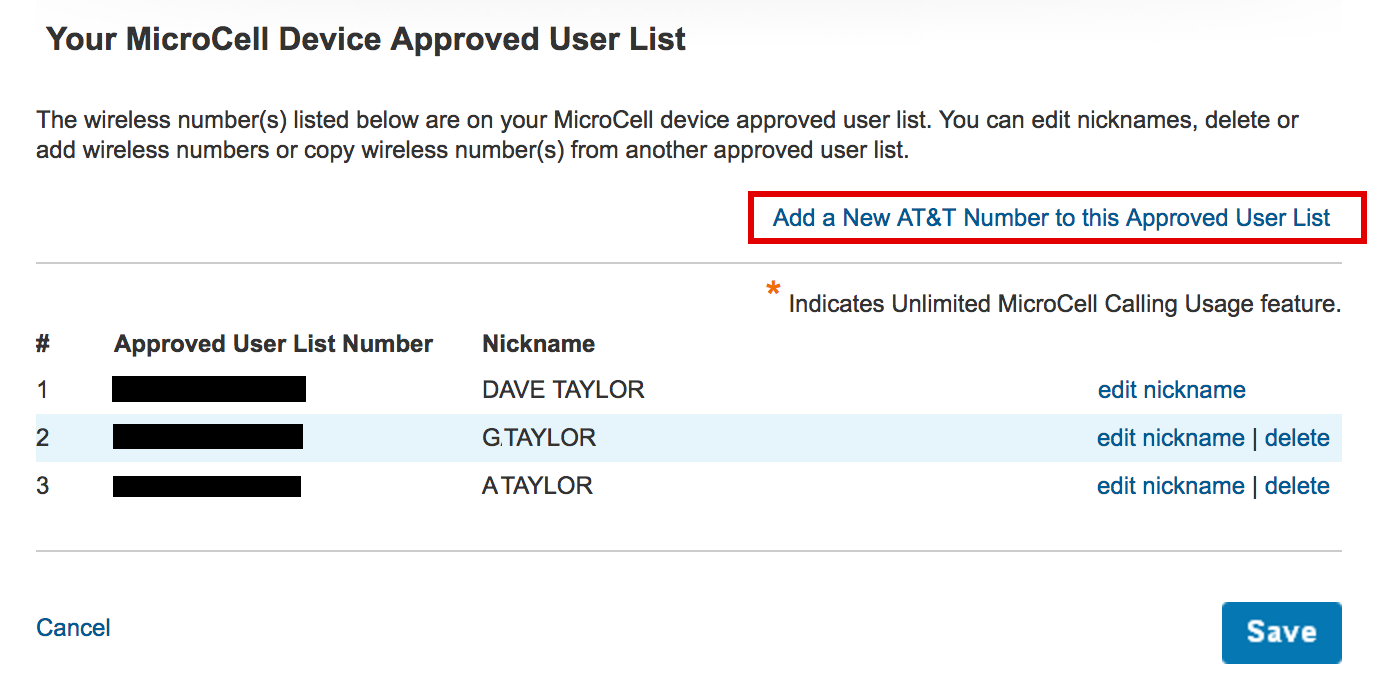 I have three authorized users. You can have up to 15 so I recommend you consider adding people who visit your home or office frequently, family, friends, whomever. Note, however, that they must also be using AT&T Wireless as their carrier, as we'll discover in a minute or two.
If you don't have the max of 15 users, you can add additional lines with the (highlighted) link "Add a New AT&T Number to this Approved User List". Click on it. AT&T offers some useful info:
And just below that, a box where you can enter area code and number, along with a helpful mnemonic, name or nickname:
You can see I've entered just the first portion of the number, and will then add their name. Done? Click "Save" immediately below the number list. If you aren't sure if someone's with AT&T or not, just add them. Non-AT&T numbers are immediately flagged:

There are two errors, actually. One line is for an inactive line and another is an "invalid number" because they're actually with Verizon, not AT&T. Go figure!
Fix that all up, click Save and your list should expand to include more people and lines:
Everyone you've added will need to restart their phone, just once, and then they should automatically connect to the Microcell. It'll show up as "M-Cell" on the phone status screen, as shown:
Done. And well done! 🙂