Hi Dave! I'm just getting started with YouTube and am confused why some of the videos I upload don't show up on my channel. What am I doing wrong??
Google has had many years to streamline the YouTube experience for video publishers and it's pretty straightforward now, but there are some gotchas that can cause trouble, even for long-time users. It's not really a problem, per se, however, because these are all side-effects of YouTube giving publishers a substantial amount of freedom and flexibility in what's published, how it's published, how accessible it is to the general public and even whether you'll be able to make money through advertising with the video or not.
But the one that gets me time and again is actually whether you grant permission for the video to be embedded on other sites. Decline that permission and it's basically not able to be shared on third party sites including Facebook, Twitter and the like. Frustrating, even if the solution is straightforward.
The most likely reason that your video isn't showing up on your channel page, however, is that it's likely not set to "public". Let's start with that. Here's my AskDaveTaylor YouTube channel home page for returning subscribers:
Looks reasonable. Except I just uploaded a video of the new 2017 Mazda RX-5 and it's not showing up!
To find out what's going on, the best bet is to go to Video Manager, a view only available to the channel owner. On mine, it shows this:

The problem is shown in the Mazda video link on the right side if you can read all the tiny icons: It's showing a padlock instead of a globe icon. Why? Because it's not set to public!
To fix it – or investigate further if the problem isn't so easily identified – click on the "Edit" link just below the video's name and date of publication. Lots of interesting things to see: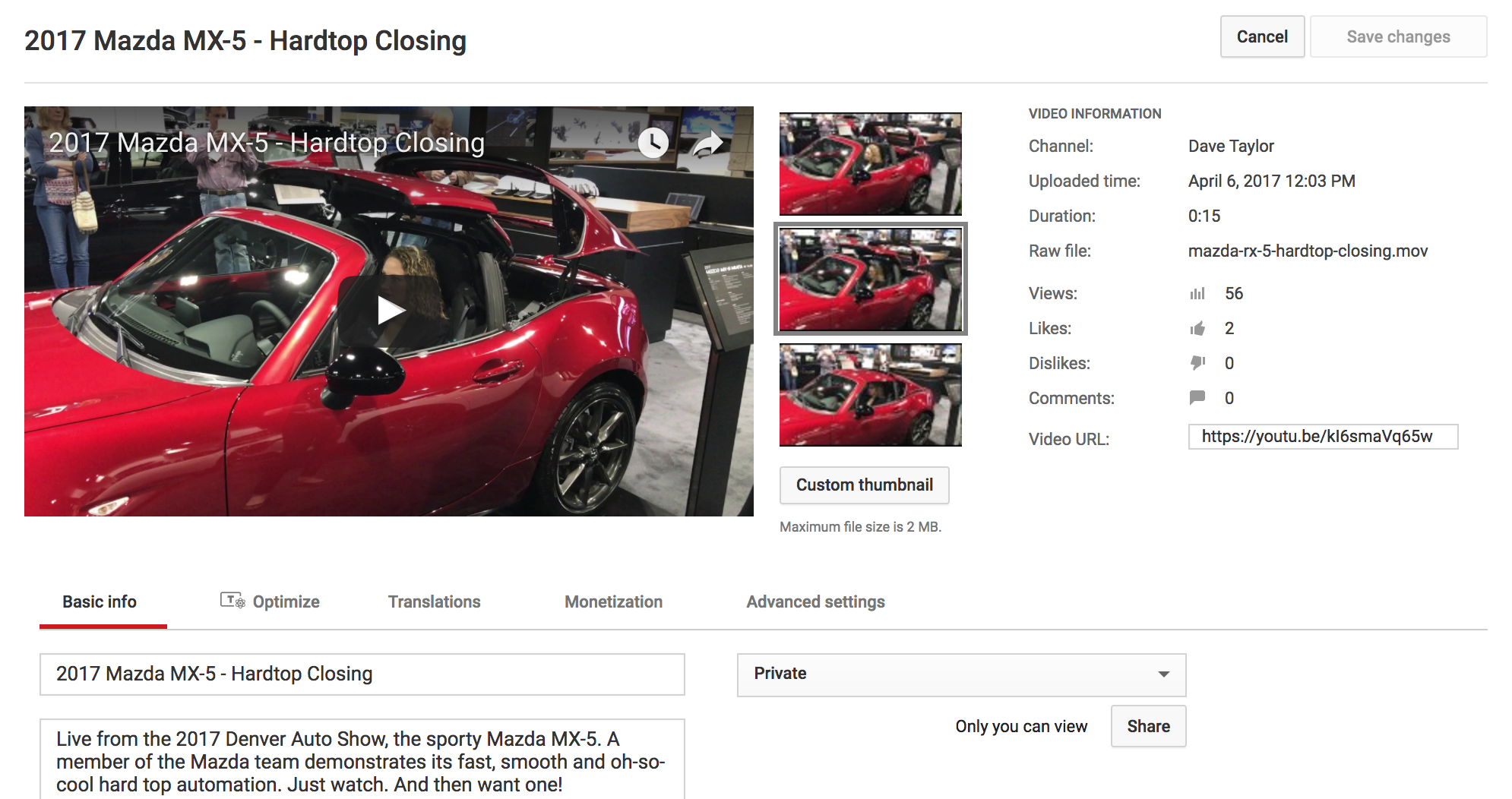 Hopefully you're already familiar with this view and all the settings. You will notice I have an "Optimize" tab: that's because I'm part of the BBTV video network. More importantly, look on the lower right corner. See where it says "Private"? That's a problem. In fact, it affirms that it's a potential problem by specifying "Only you can view".
Easy to fix: Just click on the "Private" menu:

In case you're not sure what's what, "Public" is open to everyone — and shows up on your channel page! — while "Unlisted" means anyone who has the exact URL can view the video. "Private" means only you can see it. If you just want to share a video with your family or friends, for example, Unlisted is a good choice. But for a YouTube video that everyone can see? Change it to "Public" and click on "Save" on the bottom of the page.
Click on "Monetization" if you're still seeing an issue: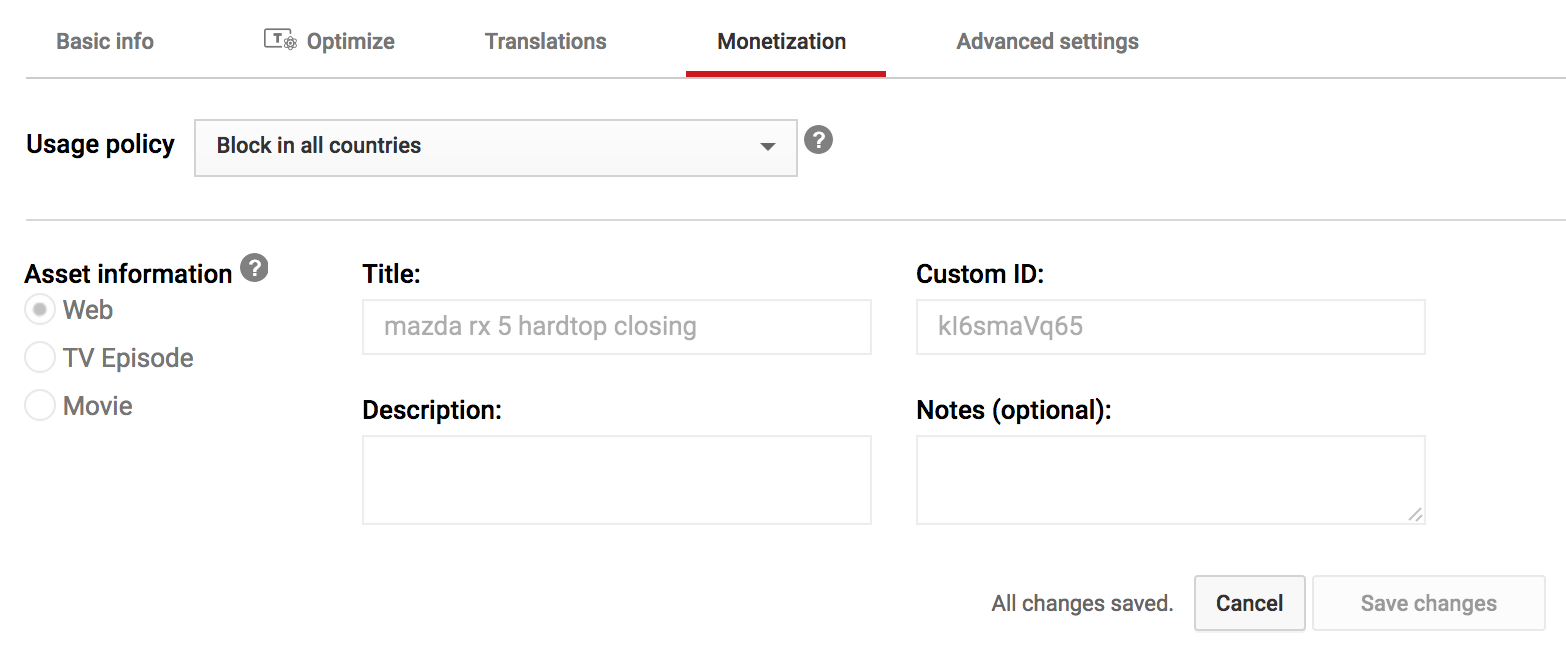 This is the second area you can cause problems, because it's not particularly clear what all the usage policy items actually mean. For example, if you don't want to have any ads show up, it's reasonable to think you've picked block ads in all countries, but that's not quite what "Block in all countries" means.
Check it out: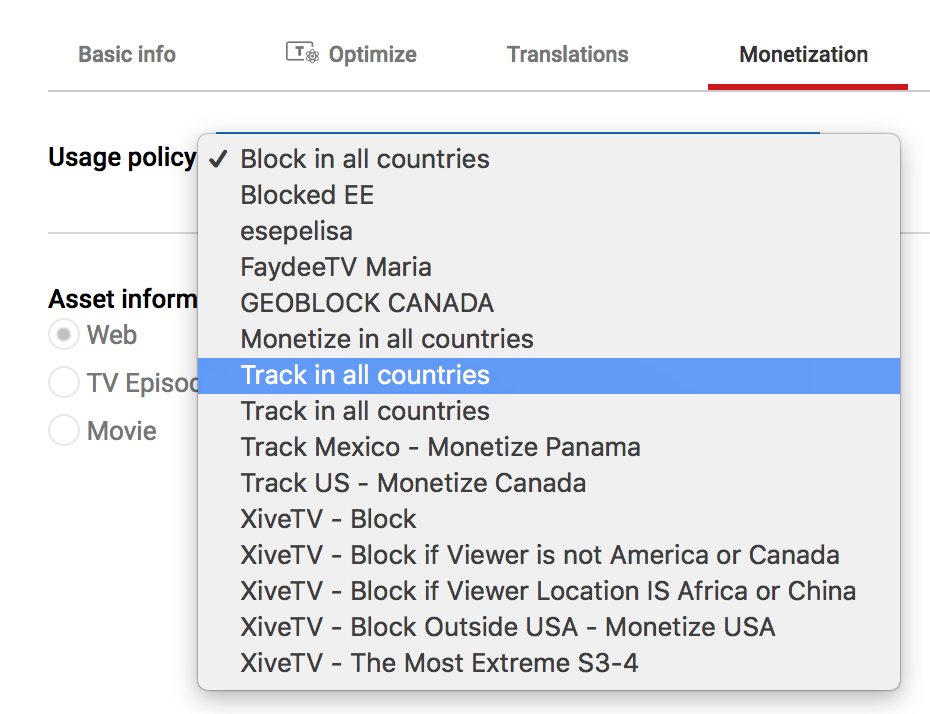 In fact, if you want to block ads but still have your video shown and available to the public at large, you don't want "Block in all countries" but instead "Track in all countries". In this instance, blocking usage = video isn't visible.
When I made this particular change and then clicked "Save", suddenly my channel page had the new Mazda video front and center: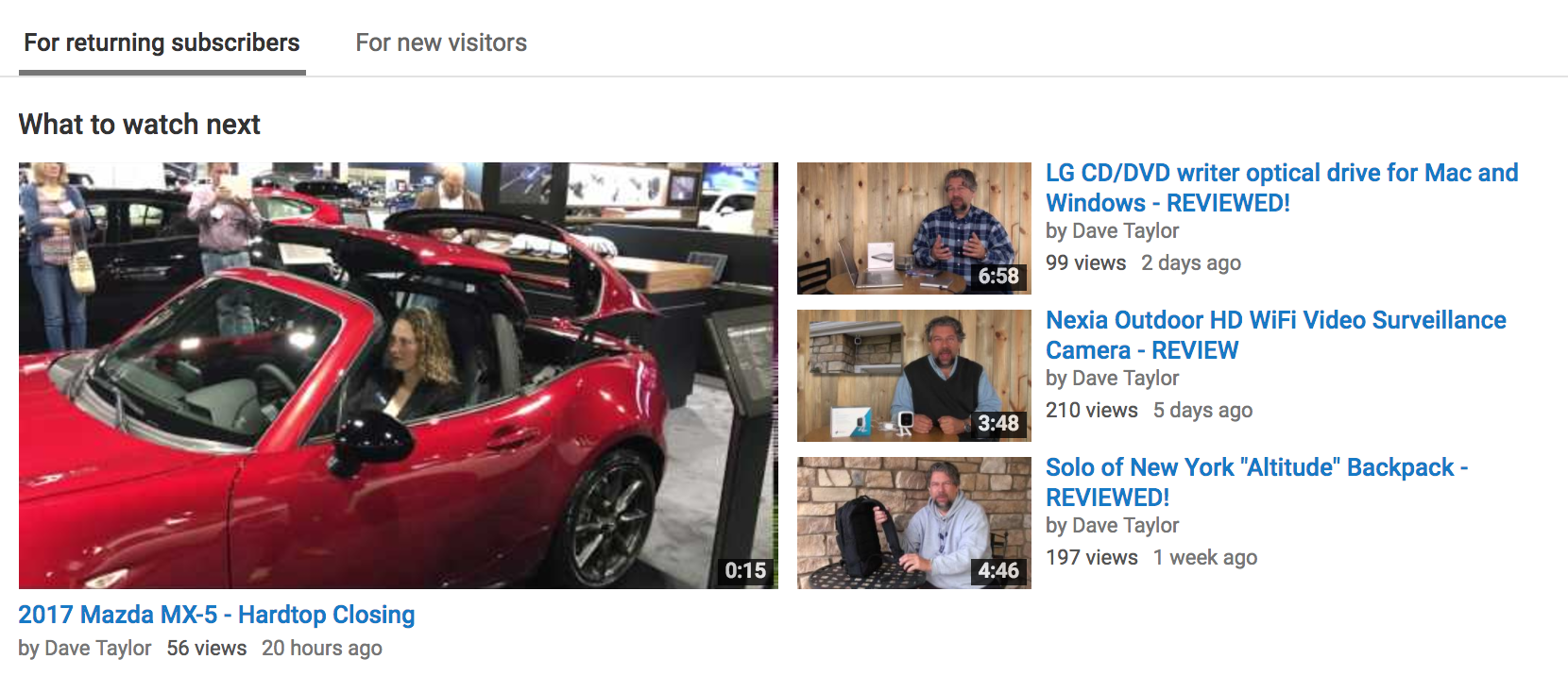 Fixed! So those are the two main reasons you can have a video hidden or not showing up on your YouTube channel home page: it's "Private" or its usage is set to "Block in all countries."
Oh,. and that embed issue? On the "Advanced Settings" tab you can find it in the lower left corner:

Make sure it's checked and you're good to go!