I would like to be able to record lectures at school with my LG Android phone but am not sure how to proceed. I do have something called "HD Audio Recorder". Help!
Actually, you're in luck. The modern LG phones have really good on-board microphones and HD Audio Recorder does a surprisingly good job capturing it and making it super easy to share with classmates or archive to your Google Drive so you don't fill up that precious storage space on your phone itself. And if you, dear reader, don't have this particular app, odds are very good that you have a different audio recording app with your smartphone – even iPhone's have the Voice Memos app – that will do a very similar job.
In fact, it's interesting just how super similar their designs are, even to waveform being shown and the color and shape of buttons.
But we're getting ahead of ourselves!
Let's start by you finding and tapping on "HD Audio Recorder". The icon looks like this: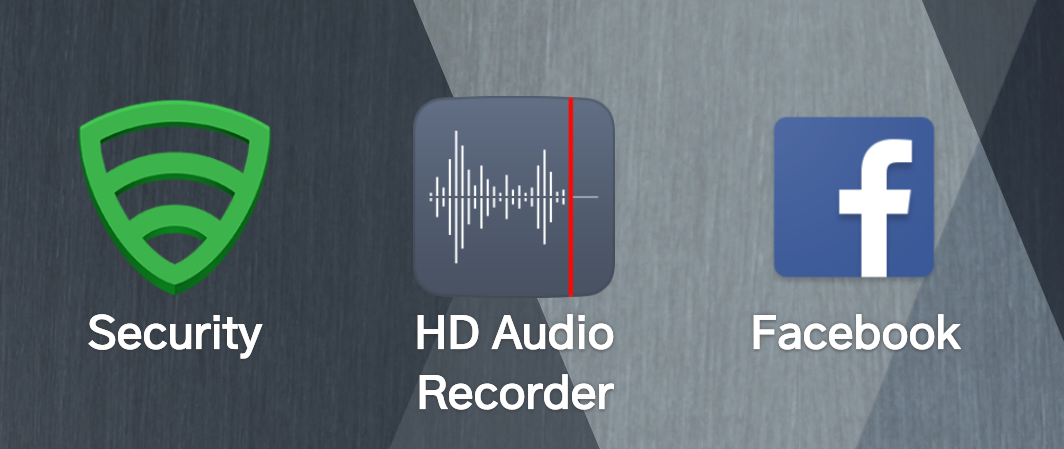 When you launch it, there's not much of an interface and certainly not much to explain what's going on, as you can see: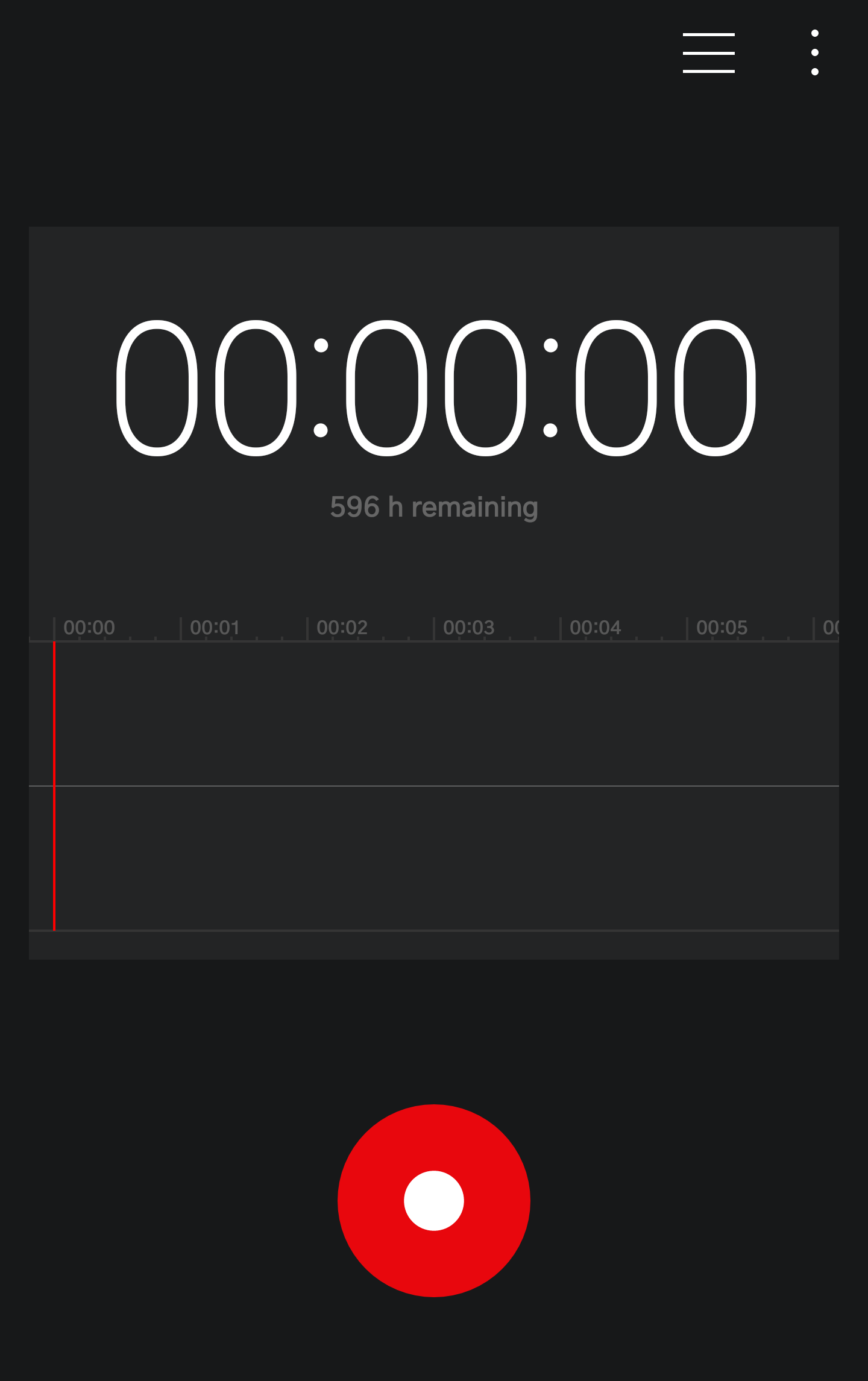 So what do you do from this point? Tap on the unlabelled red button of course!
Now it's recording, you'll see the waveform in the middle indicate that it's "hearing" audio content and capturing it: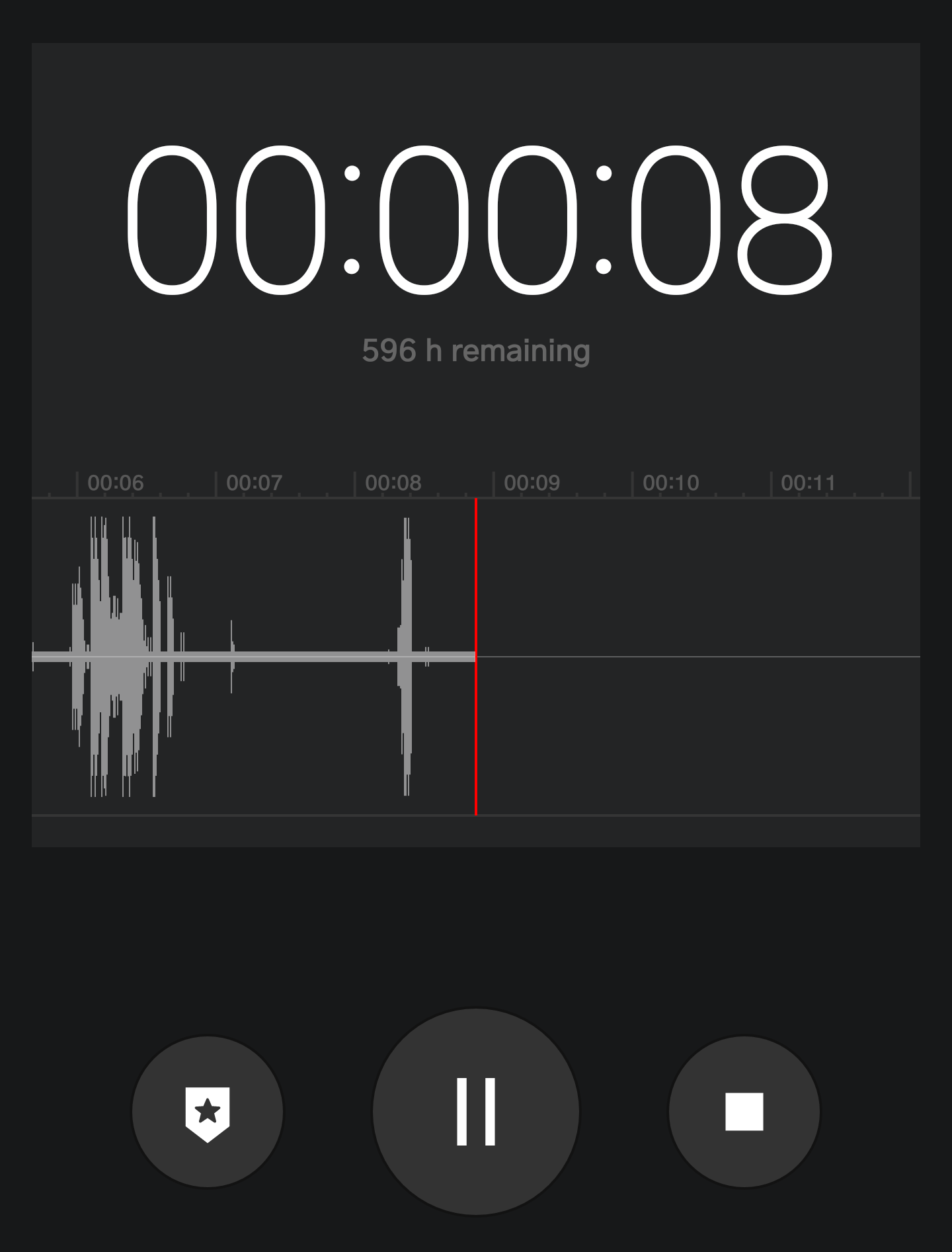 The top portion also shows the elapsed time for this particular recording. In this case, I'm 8 seconds into the audio passage.
To pause the recording (for example if the lecturer takes a break to pull notes) you can tap on the two vertical line button in the middle. The left "star" button marks a reference point for later, and the square button on the right stops the audio recording.
Tap on the stop button and you'll have it automatically named based on the date and time:
The app automatically starts replaying the audio you recorded, so hopefully you hear it and it sounds good. Tap on pause if you don't want to listen to the entire thing!
To save the recording, you want to share it. Tap on either the three vertical dots on the top right or the three dot "atom" share icon in the grey area adjacent to the trashcan. Either way, you'll end up here: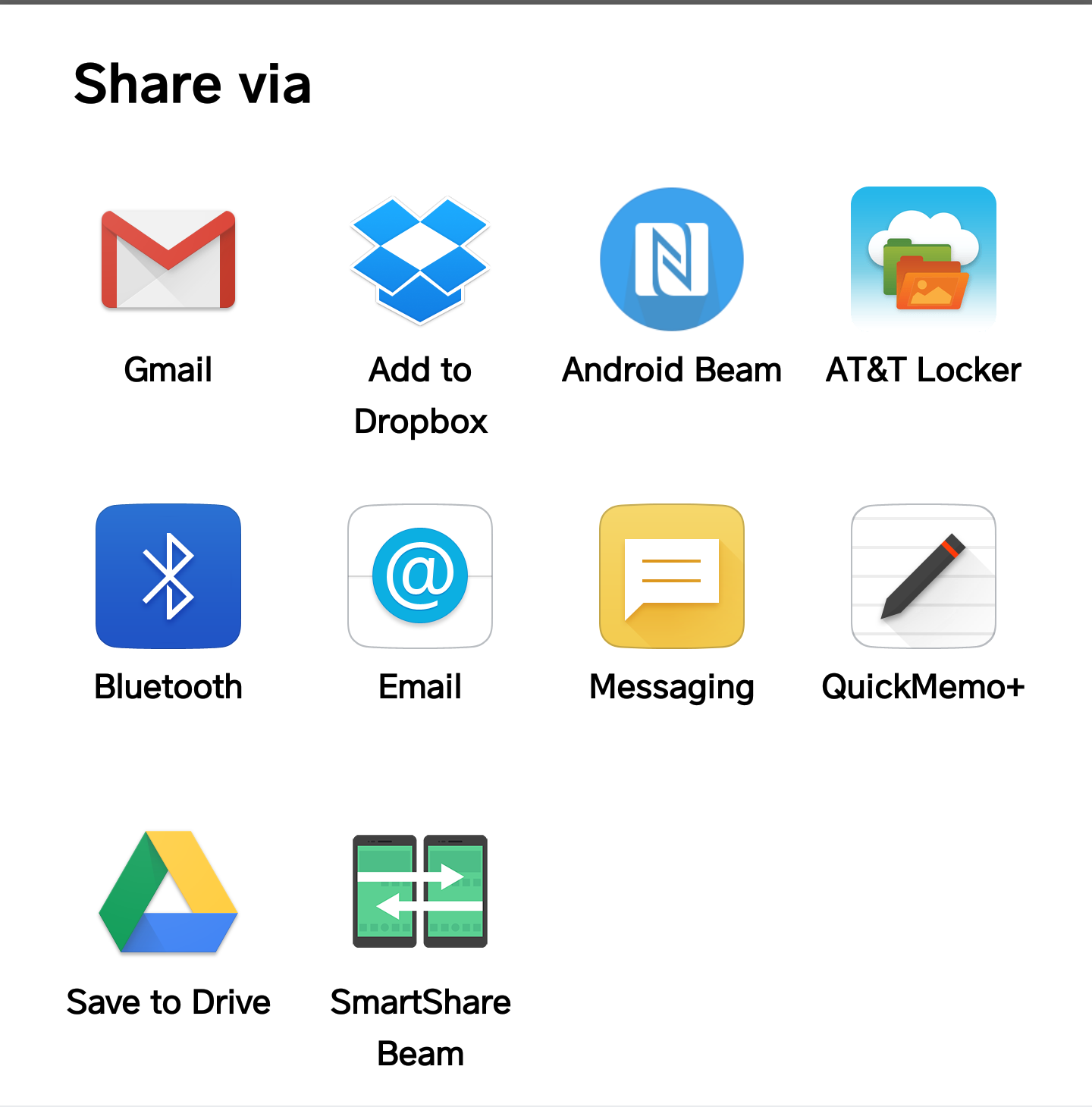 That's a lot of choices! Choose "Save to Drive" to save it to your Google Drive, for example:
Or you can do what I do: simply email it to yourself. If I tap on "Gmail" in the share window, it's super easy to proceed:
That's all there is to it. Once you figure out the minimalist interface of HD Audio Recorder on your LG phone, it's quite useful.
Oh, and here's my sample audio file that I shared to Google Drive and emailed to myself, just so you can hear what audio sounds like from the LG V20's built in microphone:
Not too bad, eh? Now good luck with your classes!