How do I keep the "LIVE" setting for my iPhone camera from turning on automatically? It's really annoying and however many times I disable it, it's back on again next time I go to take a picture!
Most of the default settings on an Apple iPhone are spot on, but you're not the first person I've heard from who really dislikes the whole "live photo" idea. I'm sure at Apple the engineers think it's really fun to have photos that actually are 3-4 second video captures, but for a lot of us videos move and photos are stills. Not to worry, though, as, among the million different settings and options, there's one not to permanently disable Live Photos, but instead to have the Camera app remember your last Live setting.
And therein lies the confusion that I think faces most people who look at the Camera settings and preferences in the latest version of iOS without reading the small print: To disable Live photos, you need to enable "Live Photos" within Settings. Confusing. Let's have a closer look…
IPHONE CAMERA WITH LIVE PHOTO ENABLED
By default, every time you go to take a photo with your camera, you're going to see a tiny yellow window saying "LIVE", just like this:
The concentric circles icon on the top left (top right in portrait orientation) is the Live indicator: showing as it does above means that Live photo is enabled. To disable it, tap on the icon. But next time you go to take a photo, well, it's back!
CAMERA SETTINGS IN IOS15 ON THE IPHONE
To fix it, you need to fire up the Settings app and swipe down until you find…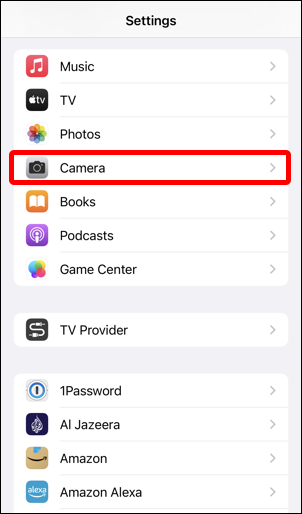 Tap on "Camera" and you'll get to a spot with lots of interesting and useful settings: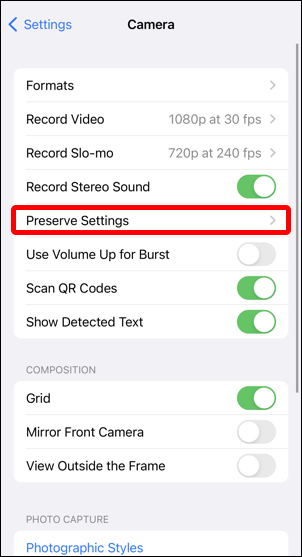 It's worth taking a moment and checking to ensure that the default formats and resolution settings meet your needs, enable QR Codes, etc. The setting you seek, however, is not obvious at all; it's part of the "Preserve Settings" category, so find that and tap on it.
Finally, the setting itself appears: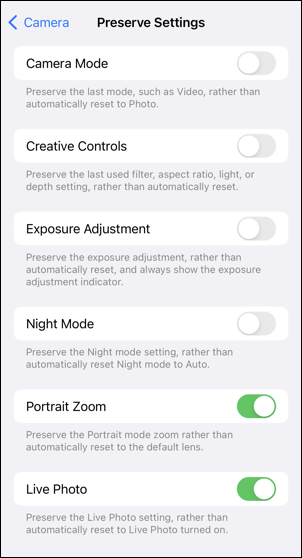 It's the last of the options and you can be forgiven for deciding that enabling "Live Photo" is not the solution to your problem. Except, it is. The small print explains that this option actually lets you "Preserve the Live Photo setting, rather than automatically reset to Live Photo turned on." Ugh. Who thought of this wording? So confusing. But… now you know. Simply go back into Camera and disable Live Photo and you're done.
Pro Tip: I've been writing about the iPhone and iOS since the very first iPhone was released. I have quite a few iPhone help articles here on a wide variety of topics, so please check 'em all out while you're visiting. Thanks!