I broke the screen on my iPhone 12 and have just been living with the crack for quite a while. Now Apple has what they call their Self Service Repair Program. Nice! Should I try it to fix my iPhone screen?
Since we carry them everywhere with us, it's no surprise that a lot of people have damaged phone screens. It's probably the consumer electronics device that has the most damage, actually, and if you narrow it down to just teens, well, I'm pretty sure at least 25% of all teenagers have damaged screens on their smartphones!
The problem is that after decades of miniaturization and robotic circuit board assembly, most modern devices are difficult to open and very difficult to repair. I've taken apart phones, tablets, and laptops, and the most common reaction upon opening one up is amazement: It's incredible how small everything is. There are tiny ribbon cables, precision fit hinges, tiny screw holes that have to be lined up just so to redo, etc.
The long and short of it is that popping open a device and fixing it isn't for most people. Even Apple says: "For the vast majority of customers who do not have experience repairing electronic devices, visiting a professional repair provider with certified technicians who use genuine Apple parts is the safest and most reliable way to get a repair."
But Apple's not alone, there's a lot of pressure on electronics manufacturers to meet what's known as Right to Repair guidelines, which would allow us consumers to open up a device and fix it, if possible. What the Right to Repair doesn't promise is that it'll be easy to repair any of our devices, but if you imagine that you can just pop open something like an Apple Watch and replace the battery, well, you might be very, very optimistic.
Both Google and Samsung are also working on making their products a bit more fixit friendly to fulfill some of the demands of the Right to Repair community. There are also regulations both at the state and federal level in the United States, along with changes to European Union regulations that detail the consumer's right to repair too.
If you're good with detailed work, enjoy taking things apart, and want to try the Self Service Repair program, it's worth noting that Apple has a lot of how-to videos and even offers the chance to rent one of their pro device repair toolkits including every tool you'd need. Still, if this isn't something you've done before, I would recommend buying a junker phone and practicing on that before you disassemble your precious iPhone, just to immediately realize that you're in over your head.
Also worth noting is that as of now, the Apple program is only for the iPhone 12, iPhone SE (3rd generation) and iPhone 13 lineups and only covers specific repairs including the display, battery, and camera. Later this year Apple has said it will expand the program to include certain Macintosh models, but, again, pop open a MacBook Air and you'll quite likely be dissuaded from proceeding further.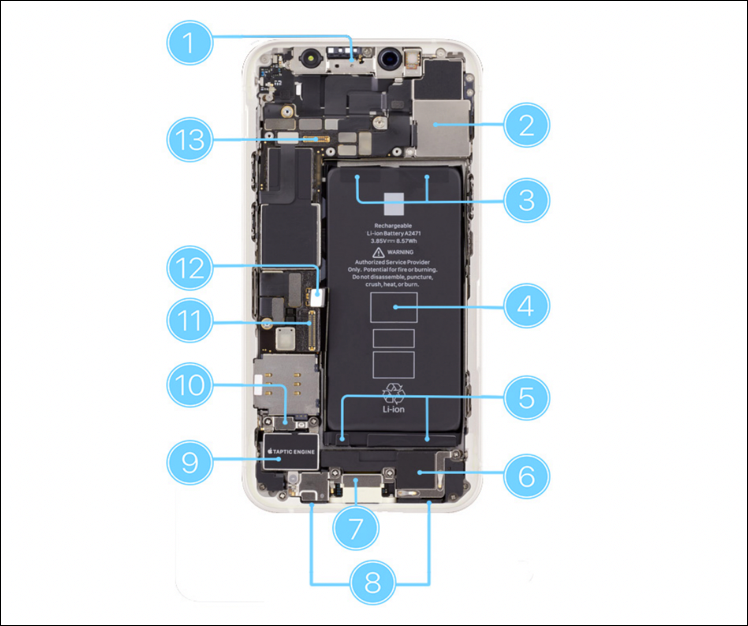 It's a dilemma, frankly. The Right to Repair is great, but without companies designing their electronics to be consumer repairable, it doesn't seem like it's going to have much value: If you can open your device, but lack the training to fix it, is there really any benefit? On the other hand, do we really want to force these companies to design for repair instead of design for features, capabilities, ruggedness, and size? Think of the gradual increase in water resistance with smartphones; would you rather have a phone susceptible to failure from the slightest splash but is easily repaired, or would you prefer one that you can drop in the pool without issue, even if it's harder to fix its damaged screen?
Want to give it a try? Start here: Apple's Self Service Repair Program.
Pro Tip: I've been writing computer and app help articles for quite a while, including lots of iPhone tutorials. Please check out my computer basics help and iPhone help areas while you're visiting! Thanks.
Note: All images are copyright Apple Computer and are included under the "fair use".