I don't want my Mom getting onto my Kindle Fire and poking around so I want to set up a password like I have on my cellphone. Can I do that on the Fire HD, and if so, how?
Hmm… as a parent, I'm a bit curious what you're doing on your Kindle Fire and what you access and store that makes you want to hide it from your Mom, but let's just leave that one alone. I'll let you and your Mom figure that one out!
There are two ways I can envision you setting things up. You can do the overt and obvious security code that needs to be entered to gain access to the device – as I'll demonstrate in just a minute – or if you wanted to be more sneaky you could simply use the parental controls to disable key features like Web browsing. Turn those off and while other people can get to the main portion of your device, they couldn't dig much further without entering the parental control password.
Still, that might be a bit more trouble than it's worth, so let's stick with the regular security PIN…
On any page on the Kindle Fire HD, drag the very top edge down and you'll bring up a set of configuration options:


Handy, but what you want to set up the security code PIN is under "More", so tap that.
Now you'll see a much more extensive list of settings: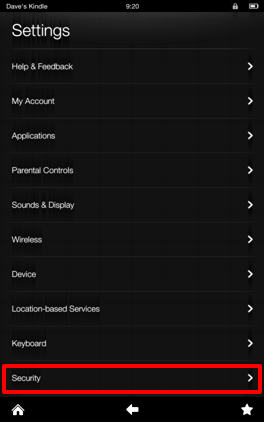 Choose "Security" at the bottom, as I've highlighted above. Now you'll see the option you want: "Lock Screen Password":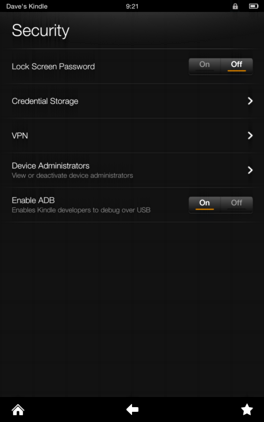 Tap on "On" next to the Lock Screen Password option and it'll prompt you for a PIN code or security code: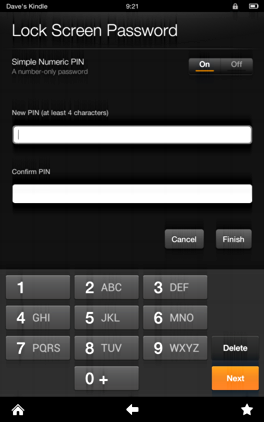 Enter the same code twice, tap on "Finish" and you're done…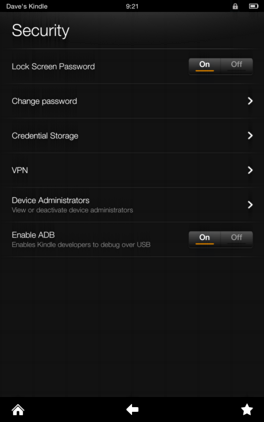 Next time you – or anyone else – tries to get onto the Fire, there'll be a password stopping them: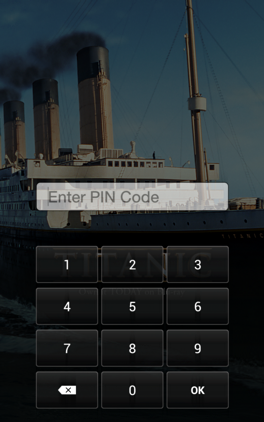 That's it. Easy. Now about that questionable content…