Every so often I get an email message on my iPhone 3GS and want to save it for later, rather than have it vanish as it's replaced by newer messages in the mailbox. I can't see any way to save it, though, other than in folders, and I have a feeling I'll just forget what's there. Is there a better solution?
You've sort of painted yourself into a corner on this one because folders are indeed the way that Apple suggests you keep your important or memorable email messages on your Apple iPhone. If you don't want to use those, well, there aren't a lot of choices left.
On the other hand, i will agree with you that it's pretty darn hard to figure out how to create and use mail folders on Apple's iPhone mail. Just a design decision on their part; if you want to have additional folders, you need to create them on a computer (using Apple Mail on your Mac) and then they'll show up. But, really, why not directly on the phone?
The other thing you can do with memorable email messages is copy and paste them into Notes on the phone, and that's a kind of fun use of the copy and paste capability, so let's demonstrate how that'd work.
When you're viewing mail messages, it's not obvious, but you can double-tap on the contents of the message and have the copy-paste feature show up: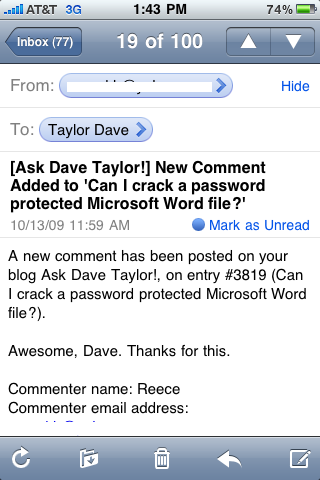 Tap anywhere. I tapped on "password":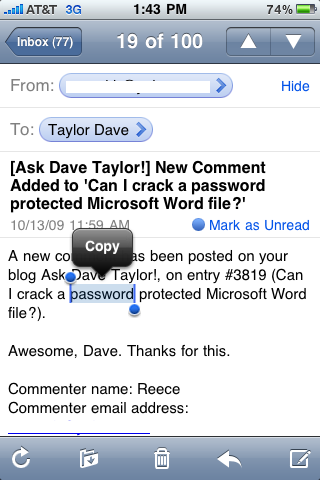 Given that, you'll want to drag the two edges of the copy selector so that you get all the material you want. That might involve scrolling, and sometimes you'll get a "Copy All", which of course makes it easy.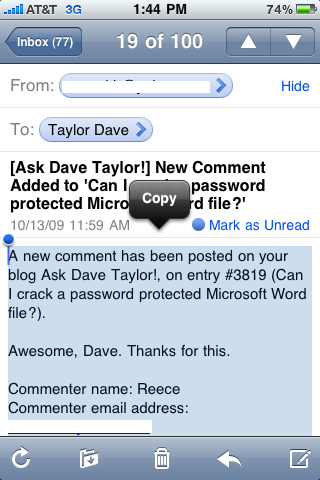 Once you've selected what you want, tap on "Copy", quit the mail app, and move to Notes. It'll look like this: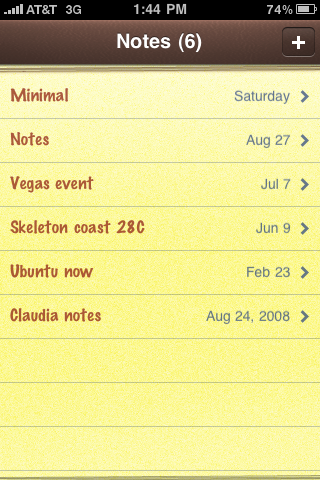 Tap ~ez_ldquo+ez_rdquo~ on the top right to create a new note, then double-tap on the blank area and you'll see this: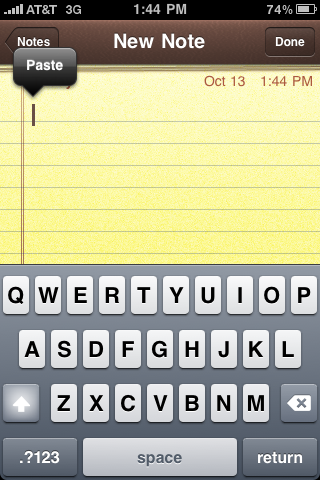 You guessed it, tap on "Paste" and it all magically shows up: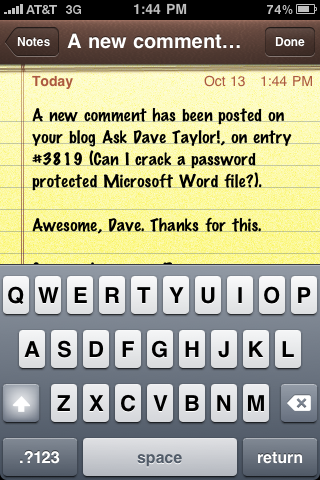 That's it. You've saved your message as a Note and it'll stay there until you delete it.