This is beyond annoying: I've been using the Notes application on my iPhone 3G to keep track of different things and now that I want to get the notes of, I realize that I'm kind of trapped. I can't see any way to access them off the phone, even within iTunes, which reports that it's backing up and syncing those same notes. Frustrating!!
You are not the first person to notice that the Notes app on the iPhone would be a ton more useful and helpful if you could actually see the notes on other devices rather than having them locked onto the cellphone itself. What's puzzling is that "Notes" is one of those things you can specify to have sync'd in MobileMe too, but what it's sync'ing to is a mystery.
There are third party apps that let you extract Notes from your iPhone backup files, both for the Mac and PC, but those aren't a good solution either. I mean, really, Apple, why isn't there a Notes app for the Mac and PC that has a "keep in sync with other i-devices?" option?
What turns out to work, however, is to stop asking about how to access those notes from another computer and instead look at how you can email them to yourself. Let me show you what I mean…
When you're in the Notes app, you probably have more than one note therein:


Tap on the appropriate note to see what you've tapped in: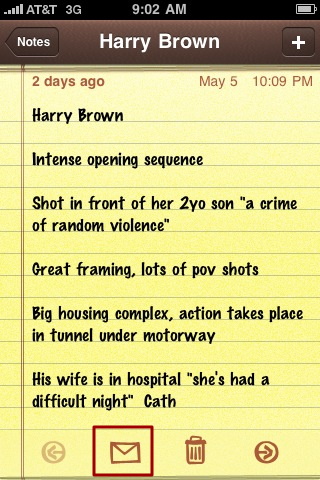 Can you see the highlighted little envelope icon on the bottom? That's what you want. Tap on it and you'll find that you're now composing an email message with the content of that particular note conveniently as the message body: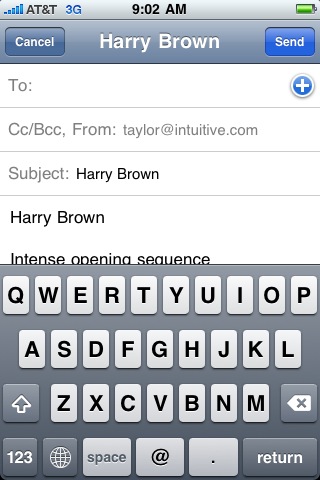 Send it to yourself, tap the "Send" button and a few seconds later you'll have the contents of that particular iPhone note accessible from any computer you can use to access your mailbox.
Not the most elegant solution in the world, but certainly quite passable as a workaround!