I read that there's an update to the firmware on the Apple Watch. Nice. How do I get it and install it on the device?
When you purchase the 1.0 release of any sort of hardware or device, it's inevitable that the company is going to learn a whole lot about what works and what needs tweaking within the first few weeks customers have them in hand. Apple gets more than its share of media and industry attention so it's no surprise that the company is even more eager to push out updates to make its latest – flagship? – product, the Apple Watch, the best it can be.
And so it's come to pass that what people are calling the "1.0.1" release of the Apple Watch firmware has become available in mid-May, just a few weeks after first customer shipments for the sleek, elegant device. And it's a big hodgepodge of tweaks, fiddles and changes.
Unfortunately, nothing on your watch is going to notify you that there's an update available, that's a job for the Apple Watch app on your iPhone device, and that might take days or longer before the available update notification pops up. So let's force an update check!
Surprisingly there's no way to check version or for an update on the Watch itself, so you'll want to open up the Apple Watch app. It'll look like this: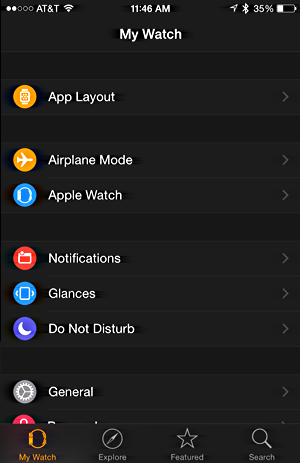 You want to look for, and tap on, General, which reveals these options: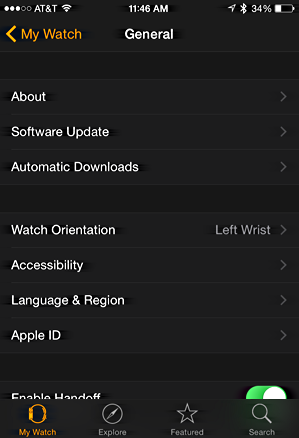 Lots to explore, but for now, let's stay focused.
Tap on Software Update and it'll immediately check…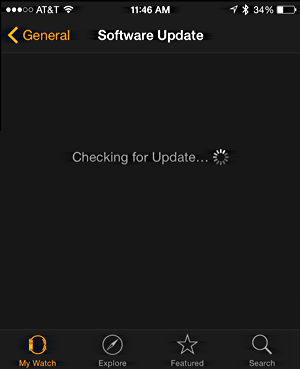 Most often, it'll then report that you're up to date, but since there is this new update available, you'll get a different message:
There we go, "1.0.1". Before you grab a copy, let's see what's included in this particular update.
To see the notes associated with a firmware update, tap on Learn More, which, in this case, reveals details of what's included in the 1.0.01 update:
Lots of update goodness!
To download and install the update, tap on Software Update on the top left to back up a screen, then tap on Download and Install…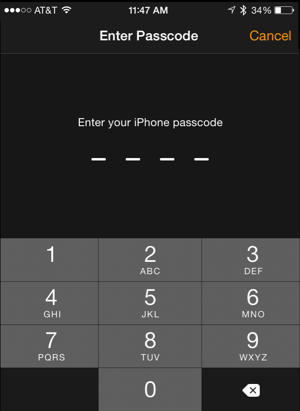 That's helpful. You don't want other people monkeying with this, after all. Note also that it's your iPhone security code, not the security code on your Apple Watch itself, just in case you have them set to different values (as I do, actually).
Once you've successfully validated yourself, it'll immediately start downloading:

It can take a while depending on your connection speed and how many million other people are trying to do the same thing, but eventually it'll finish downloading and be poised to install.
Meanwhile, on your phone, nothing. No indication that anything's going on: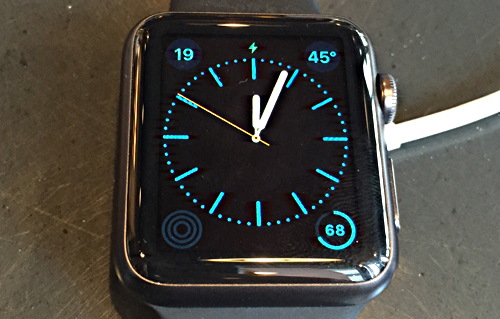 Okay! Back to your iPhone. Once it's downloaded the update, it should switch to install mode:

And now, finally, something will happen on your Apple Watch too: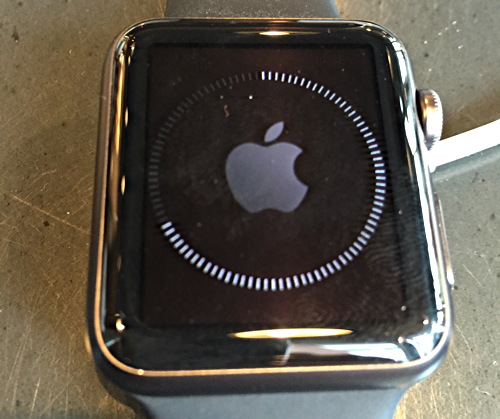 Once it's finished the install, it'll reboot and install again (not sure what that's all about, but the second time it goes a lot faster than the first time it "fills the dial" with hash marks), then it'll reboot the Watch: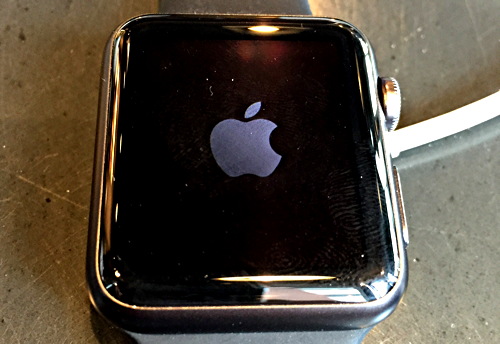 Once that's done — and the entire Watch install and restart took about five minutes — it'll finally show that you're up-to-date with the software version in the Apple Watch app:
Notice that it doesn't show the ".1" here, even though the more info screen correctly listed it as 1.0.1. So it goes. The important thing is that by this point your Watch will have restarted and you'll be good to go with 1.0.1 running and things being a bit faster and more stable.