My buddy was showing me something on his LG phone and I was startled to see him rotate his phone and his home screen shift to be horizontally ("landscape") oriented. Whaaa? How did he do that and how can I do that on my Pixel phone?
Smartphone designers have long since assumed that you're going to use it in vertical or portrait mode. Indeed, lots of mobile apps only work that way, including Instagram and TikTok: Rotate your phone and those will still keep their vertical orientation. If you're an iOS user, you also know that your iPhone can rotate the screen for specific games and videos, but the system itself is locked into that same vertical orientation. But why? Why not let things gracefully rotate on any screen if the user prefers?
That's just what Android can do and from what I can tell this feature's been around for a few years! There's a setting you need to change to allow this special rotation feature, then you also need to ensure that you have enabled auto-rotate on your phone too. Logical, right? Let's have a look…
ENABLE HORIZONTAL HOME SCREEN IN ANDROID
Grab your Android phone, make sure you're up to date, then go to your home screen. On my Pixel 5a, it looks like this: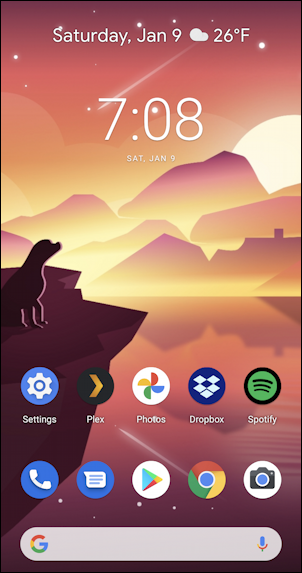 As a first step, ensure that you have auto-rotate enabled and try rotating your phone to see if the home screen will flip sideways. You can most easily do that by just swiping down from the top of the screen to get to the mini-shortcuts toolbar: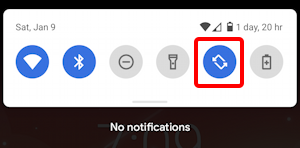 I've highlighted the auto-rotate feature and in this color scheme blue means it's enabled and grey means it's disabled. So I'm ready to go with the auto-rotate, but my home screen still isn't rotating.
To fix that, tap and hold on an empty area on your home screen. After a moment or two a menu will pop up: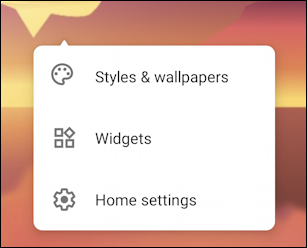 You've probably spent time fiddling with Styles & wallpapers and added a few Widgets to your home screen, but it's the third option you want to tap on in this instance. Tap on "Home settings" and there's a small set of options and features you can enable or disable: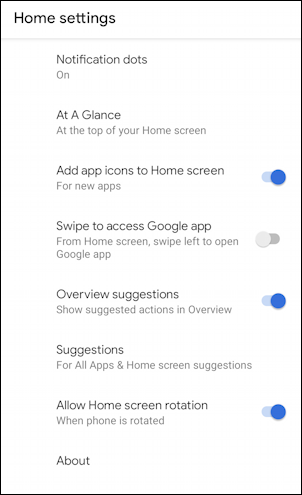 Mine is a bit different to most as I have not only enabled "Allow Home screen rotation" (near the bottom) but I have also disabled "Swipe to access Google app" midway down the list too. If you've swiped right from the home screen and gotten to a news screen, that's Google app. I prefer having a news app that I launch or not, so disabling Google app from the Home settings works better for me.
While you're looking at these settings, do consider – or experiment – with the other settings too. Some people prefer to disable "Notification dots" for a cleaner user experience, for example.
Done? Close this window, get to your home screen and… rotate your phone!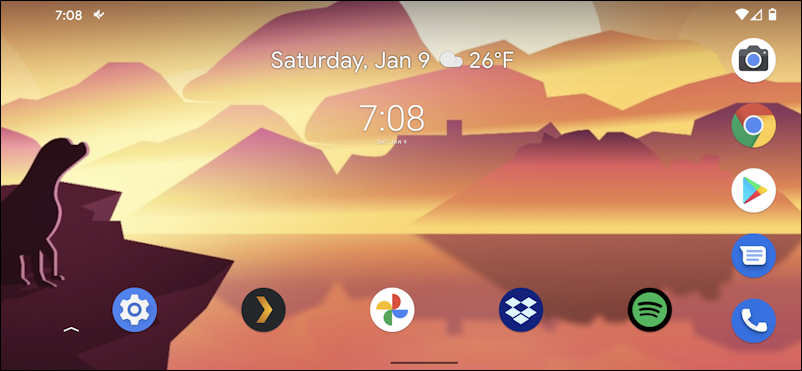 Pretty cool looking, actually, and a great trick to use when you need to taunt your iPhone owning friends. Just be really casual about it and then innocently say "What? iPhones can't do that? Huh. Maybe in iOS15…" 🙂
Pro Tip: I've been writing about Android since the launch of the popular operating system. Please do check out my extensive Android help library for lots of helpful tutorials and how-to articles while you're visiting the site. Thanks!