I've been moving around the smartplugs in my home and am now frustrated with the old and inaccurate names I need to use with Alexa. "bedroom lamp" should now be "office light", for example. Is there some easy way to rename plugs and other devices for Alexa even after they've been in use for a while?
In many ways, the modern smarthome does seem to be rather a set-and-forget design, where you deploy devices, name them based on their function or location, and then never rearrange anything. Moving to a new place? Fuggetaboutit. Not only that, but there are even further nuances if you're renting or a landlord, because if the smart home devices are pre-installed, who gets to name and control them, particularly smart locks?
And yet, it's surprisingly easy to rename your devices, switches and outlets and Alexa instantly knows the new name so there's really no reason not to move things around to best effect and rename clumsy devices to be easier to remember or more logical.
I have a similar situation myself with a TopGreener smart outlet. To differentiate between the two designs, I named this particular plug "Square" (even though it's technically rectangular). Except now I have a floor fan plugged in and would like to say "Alexa, turn on fan" rather than "turn on square", reasonably enough!
It turns out that there are two places that devices are given names and you can change both or you can just focus on the Alexa side of things. The advantage to changing it in the parent app (in this case, the TopGreener app) is that if you ever have to go back to basics, you'll know what's what. On the other hand, you'll still probably have to change the name in the Alexa app anyway, so it might be a bit of unnecessary effort. Still, let's start there. I'll fire up the TopGreener app on my smartphone:
Being extraordinarily innovative with my device names, you can see I have named the round plug Rounder and the square plug Square. Not only that, but Square is current powered on, as denoted by the green power circle. A tap on the specific device lets me rename it: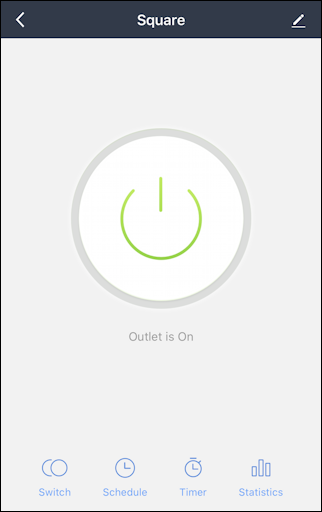 How do you rename it from here? Look for the pencil icon. In this instance, the top right.
But… there's no real reason to change the name within the control app, so let's instead jump into the Alexa app itself.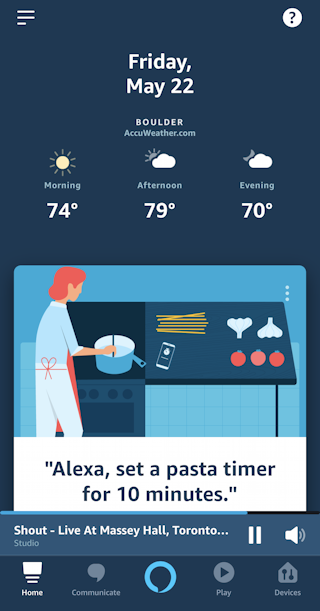 Interesting how Alexa thinks it's 74F outside while TopGreener thinks it's only 65F, isn't it? Ah well, totally unrelated to our task so let's proceed.
To access your list of devices known by Alexa, tap on "Devices" on the lower right corner.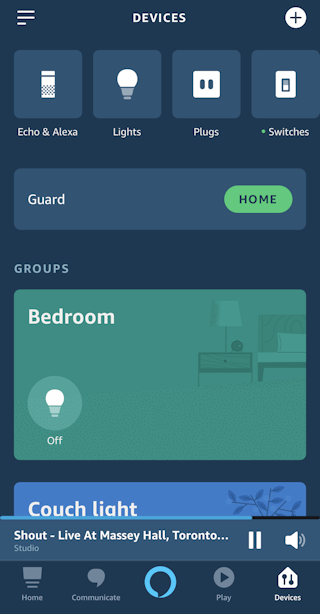 Now you will want to know the type of device you're wanting to change. If it's a plug or power outlet, tap on "Plugs" to proceed…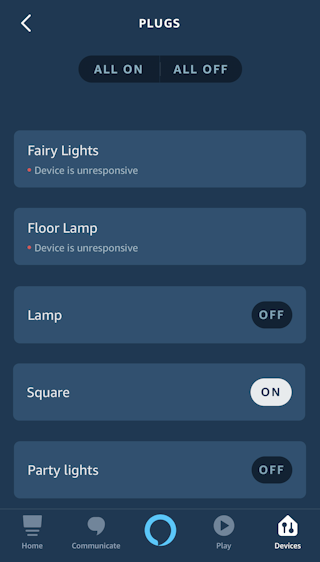 See how I have a couple showing as unresponsive? That just means that they're not plugged into the wall right now. We keep reconfiguring things in my home and office too. More importantly, notice the 4th entry down: Square. That's our plug!
Tap on the smart plug or other device in question and you'll see a much bigger switch control: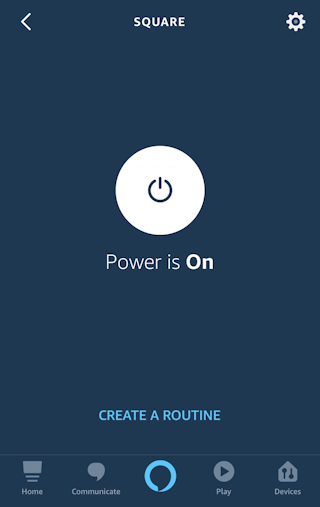 Far more importantly, however, is the gear icon on the top right. That's how we're going to be able to rename the device so that Alexa knows it by function, purpose or location, not generic vendor name or obsolete previous name.
Tap on the gear icon to proceed.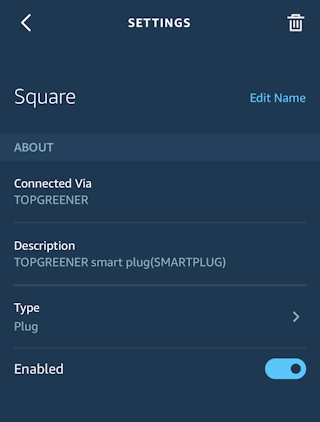 Tap on "Edit Name" to rename the device!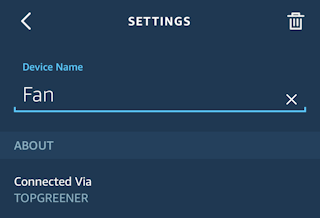 A tap on Save on the virtual keyboard and we're done. Mission accomplished. Now I can test it by saying "Alexa, turn off fan" and revel in the new smart name I have assigned my smart plug. Not too bad, really.
Pro Tip: I've been writing about Alexa and smart homes for quite a while, and reviewing products on my YouTube channel too! Please check out my smarthome help area and why not check out my YouTube channel while you're at it too? Thanks!