I notice that all the cool kids use emoji extensively in their Instagram post comments and descriptions. How can I use emojis too? I want them to work across platforms, of course.
The short answer is just use them! Though it's something few people realize, it turns out that emoji are standardizes and that there are international specifications for coding and value, though platforms are allowed to create their own graphics for a specific smiley, face, object or symbol. For example, a smiley face will be smiling on Android, iPhone, Mac, Windows and Linux, but whether it's a bit blobby or a crisp 3D graphic is up to the software developers.
If you're curious, the group that standardizes these emoticons (as they call emoji) is part of the Unicode project and has a pretty darn interesting Web site to check out: unicode.org/emoji/ where you can learn all sorts of interesting things. And believe it or not, emoji are not without politics and dissent, including order of ingredients on a hamburger and a frowning pile of, well, poo. These are apparently really important issues. 🙂
I use Instagram on an iPhone – follow me at @d1taylor – and here's how I added emoji to my most recent Instagram post. To start, here's a typical image with some text entered in the description field. I've tapped to get to the emoji keyboard and you can see my favorite emoticons in the display: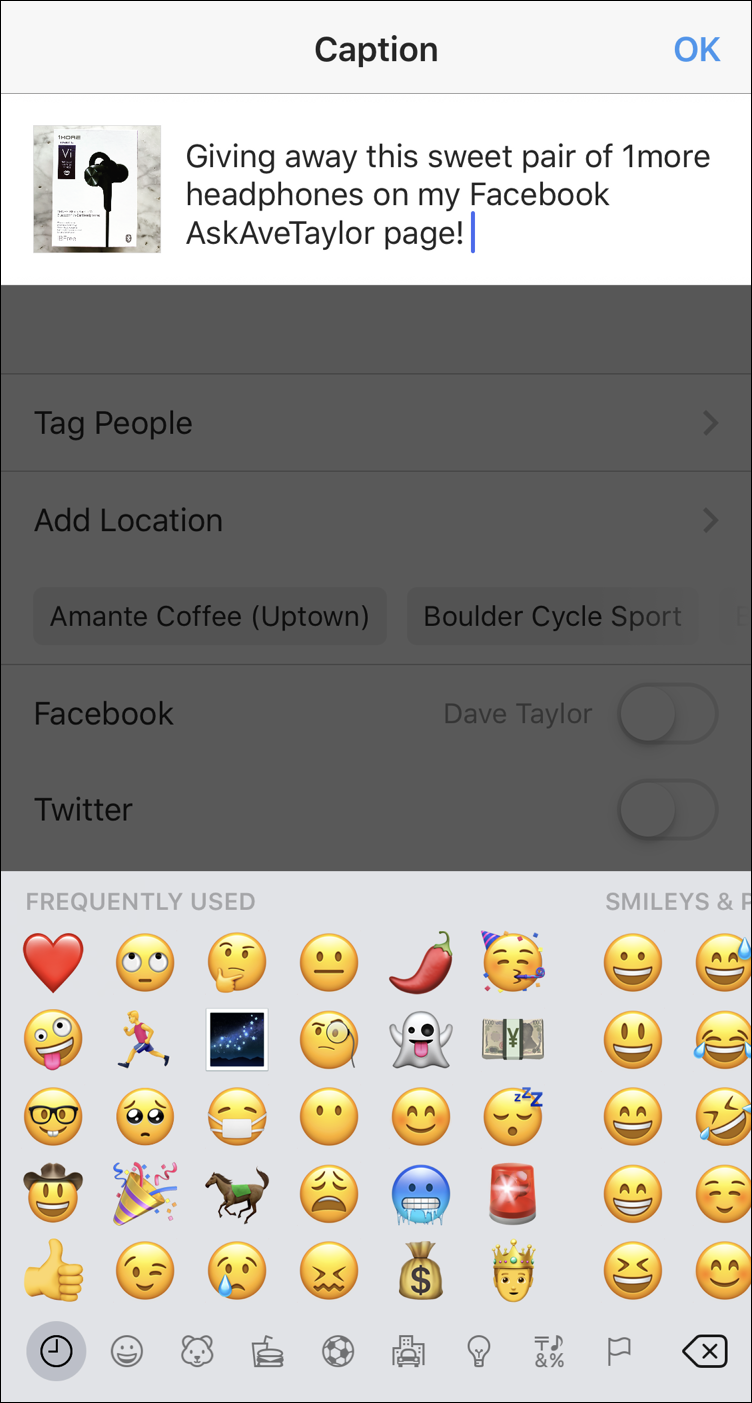 As I said, it's easy to just tap on the emoji that you want to use, which gives you a bit more visually interesting Instagram caption: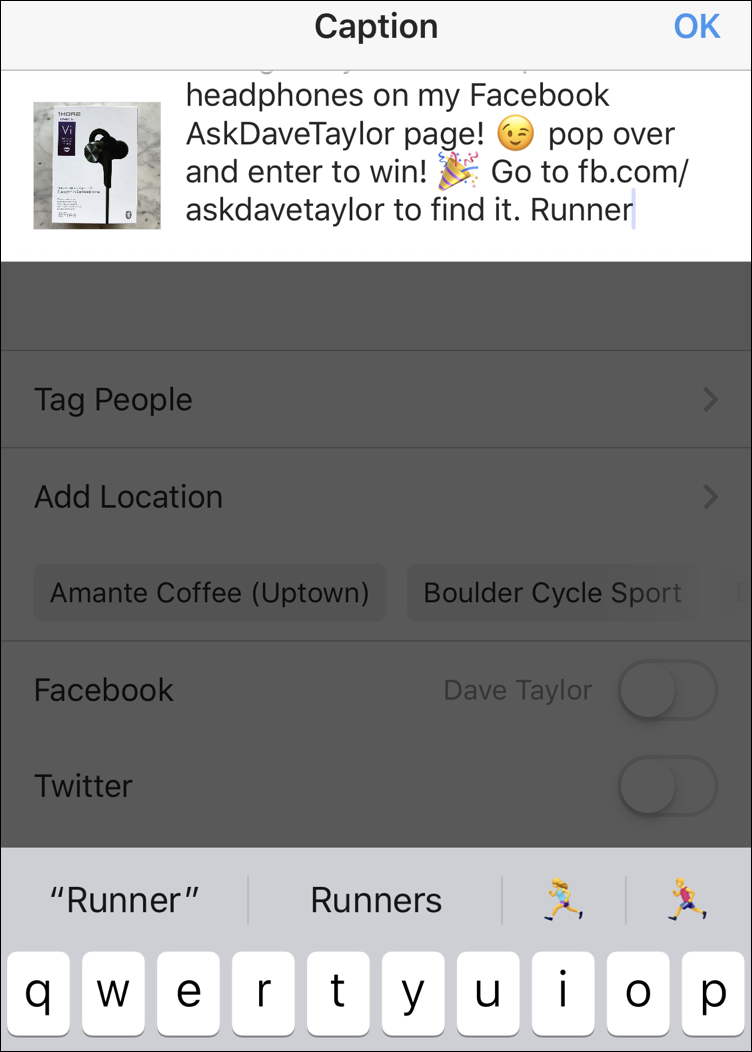 Notice that I'm taking advantage of another iPhone feature: Every emoji has a name and the keyboard actually looks ahead and suggests possible emoticons you can use too. I have typed in "Runner" and it's suggesting two different running emoji in the gray area. See 'em on the lower right? Tap on one and it'll replace the word with the image:
Pretty cool, right? Now, tap on it to post the image on Instagram and it'll show up on your smartphone exactly as you'd like:
I know, you're worried whether it'll look the same on a Mac or Windows system. So let's have a look! Here on the Mac it's no surprise that the emoji look the same as they do on the iPhone: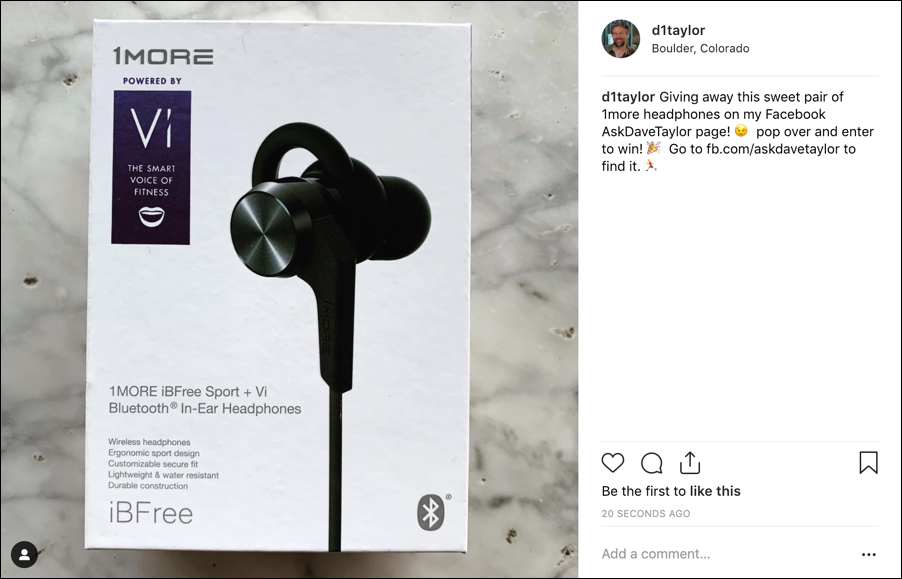 and on Windows it all looks the same, but yet somehow different:
As you can see, the emoji used on Windows in Google Chrome have the same meaning, but they're different images. All within the standards for emoji / emoticons, but slightly disconcerting the first time you see it!
Anyway, that's how to use emoji in Instagram. It's really quite easy!
Pro Tip: I have lots of Instagram help here on the site, please take time to check it all out.