I have an AppleTV and want to try out some of the newest features in TVOS. How do I force an operating system update on my Apple TV?
Like most modern tech products, your AppleTV is smart enough to check for updates and apply the latest firmware patches and improvements automatically. This doesn't always work, however, and worse, sometimes it takes days to have the update applied. This can be frustrating if you're excited about a new feature or capability you've heard about and want to try, needless to say. It's the same with your phone, TV, even your computer nowadays: Automatic update, sure, but when?
Fortunately Apple has folk just like you in mind with AppleTV and tvOS [the first two letters should be in lower case, according to Apple] and there is indeed a way you can force your AppleTV device to check for updates and apply one if needed. If your device has been offline for a while, this is particularly helpful, actually.
As it turns out, tvOS just had a new update become available, so let's have a look at how I can force my own AppleTV to update…
To start, go into Settings on your AppleTV:
You can see, it's the concentric gears icon above approximately in the middle of the screen.
There are a lot of settings in Settings (which makes the name entirely logical, right? 🙂 but what you want is System, near the bottom: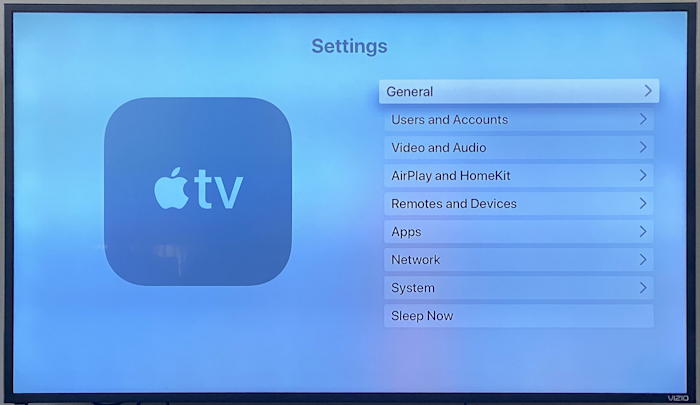 Choose System to proceed.
From this point you can probably guess how to proceed, actually:
Let's go through the whole adventure, however. Choose "Software Updates" from the above options…
The next screen is a bit, well, boring with so few options, but it does offer up a critical bit of information:
Look below the AppleTV graphic on the left side and you'll see what version of tvOS you're currently running. For me, it's tvOS 13.2 (17K82).
Thing of it is, tvOS 13.3 just became available. I could just wait for the automatic updates to apply (notice I have Automatically Update set to "On") but you can also choose "Update Software" to force the update.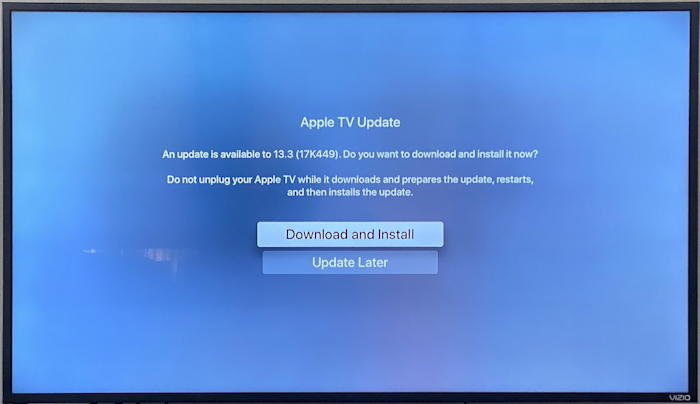 More often than not when you go to this screen it'll say you're up-to-date, but in this instance, there is an update. Woot!
You can defer the update to the automatic update software if you're in the middle of For All Mankind or something else from Apple TV Plus or another streaming service on your AppleTV, but… let's do it!
Choose "Download and Install". The download is fairly quick:

But the update itself can definitely take a while: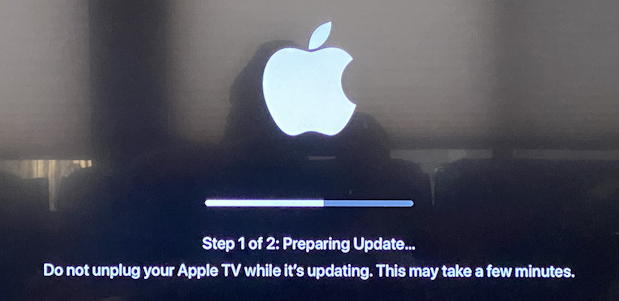 Eventually, maybe 10-15 minutes later, it'll restart and you're good to go with the updated tvOS on your AppleTV.
If you're curious, you can always go to About and find out exactly what version you're running: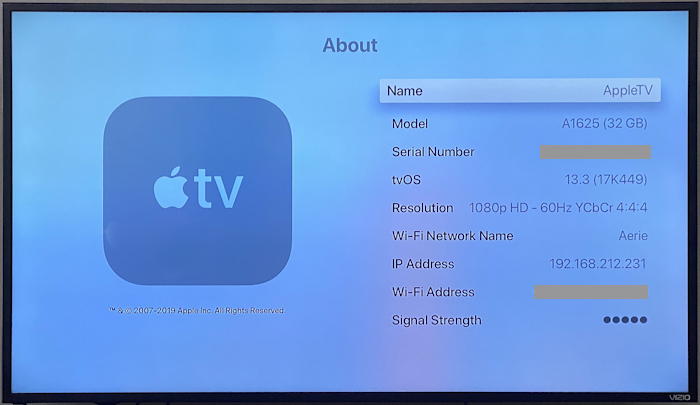 And that's it. Now you know how to force an update on your AppleTV. Whether you need to actually do so is another story, but hey, your device, your controls!