I read online that I can now follow not just people but hashtags on Instagram. Pretty cool. But how do I actually do that on Instagram?
Ah the lowly hashtag. It started out life as a way for people using Twitter to find each other's posts and one of the very first hashtags was #sxsw as Twitter really took off during the annual South by Southwest conference in Austin, Texas. Since then, just about every social service has expanded to include native support for hashtags, even when it doesn't make sense. 🙂
Instagram has the coolest implementation, however, because it shows you the popularity of the hashtag you're about to use and its variants, which is a great way to ensure that you're tagging things properly and using tags that others are using too. Avoid those misspellings, ya know. The latest wrinkle is that instead of you having to use search to track a hashtag, you can now follow a hashtag on Instagram just like you'd be following a person. Like, say, following me on Instagram.
Let's jump onto Instagram on the iPhone and you can see how it works. To start, here's a typical home screen, undoubtedly quite similar to your own:
The bottom row of icons is where you want to focus your attention. Specifically, tap on the magnifying lens to do a search. It shows a screen full of popular content: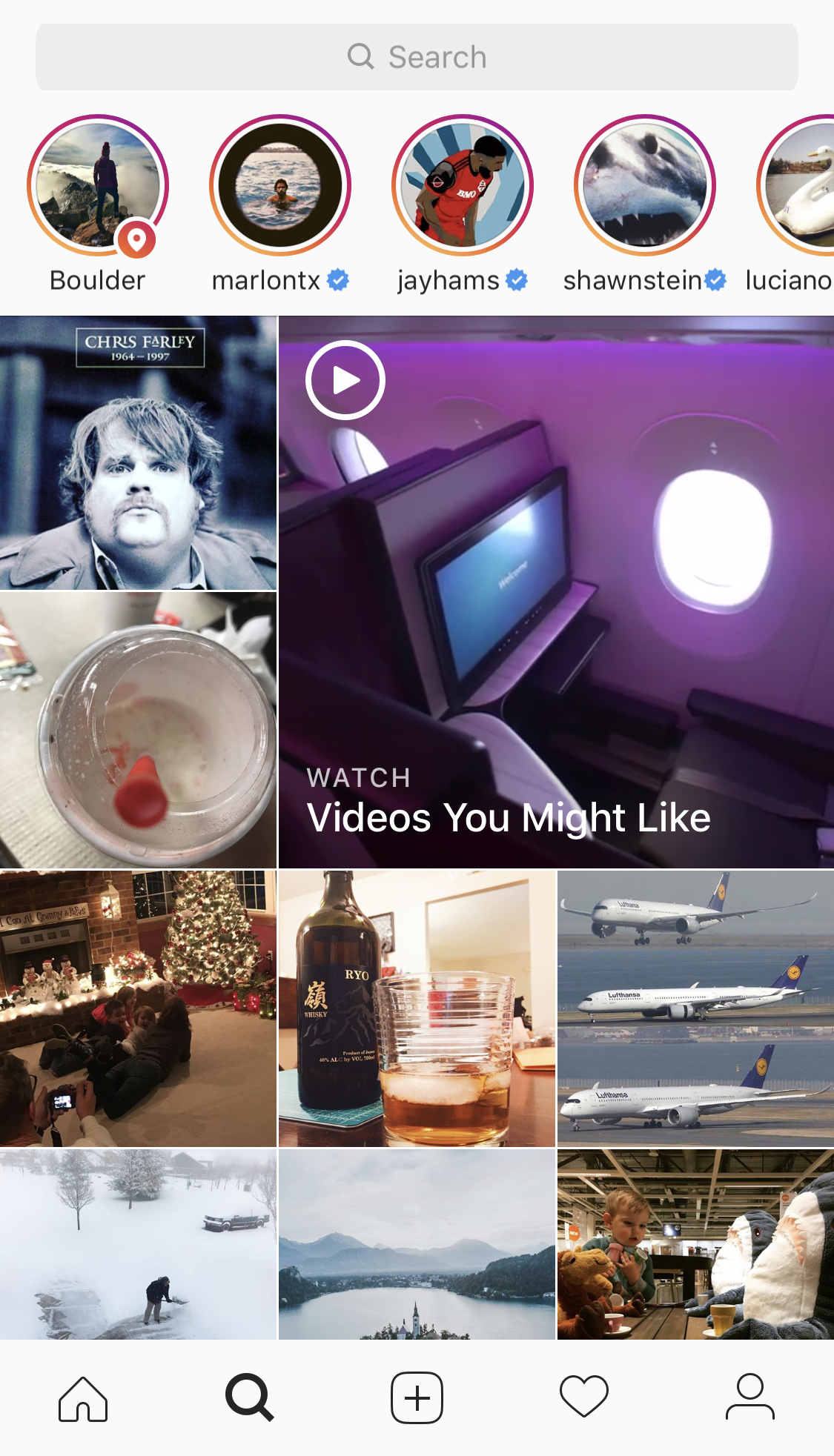 Don't get sidetracked! Instead tap on the search box near the top. Now tap on the "Tags" option below the search box and then type in the hashtag you want to track. Since you identified it as a hashtag, the good news is that you don't actually have to type in the "#" symbol. Here's an example, with me looking for #boulder:
Notice that it shows possible hashtags that start with #boulder and their frequency of use. In fact, #bouldering is more popular, but since I live in Boulder, Colorado, I want to use the hashtag that hopefully is associated with my home town.
A tap to select it and Instagram shows me all the posts that have the tag #boulder, in most recent-to-least recent order. These are completely independent of whether or not I actually follow the people posting these images: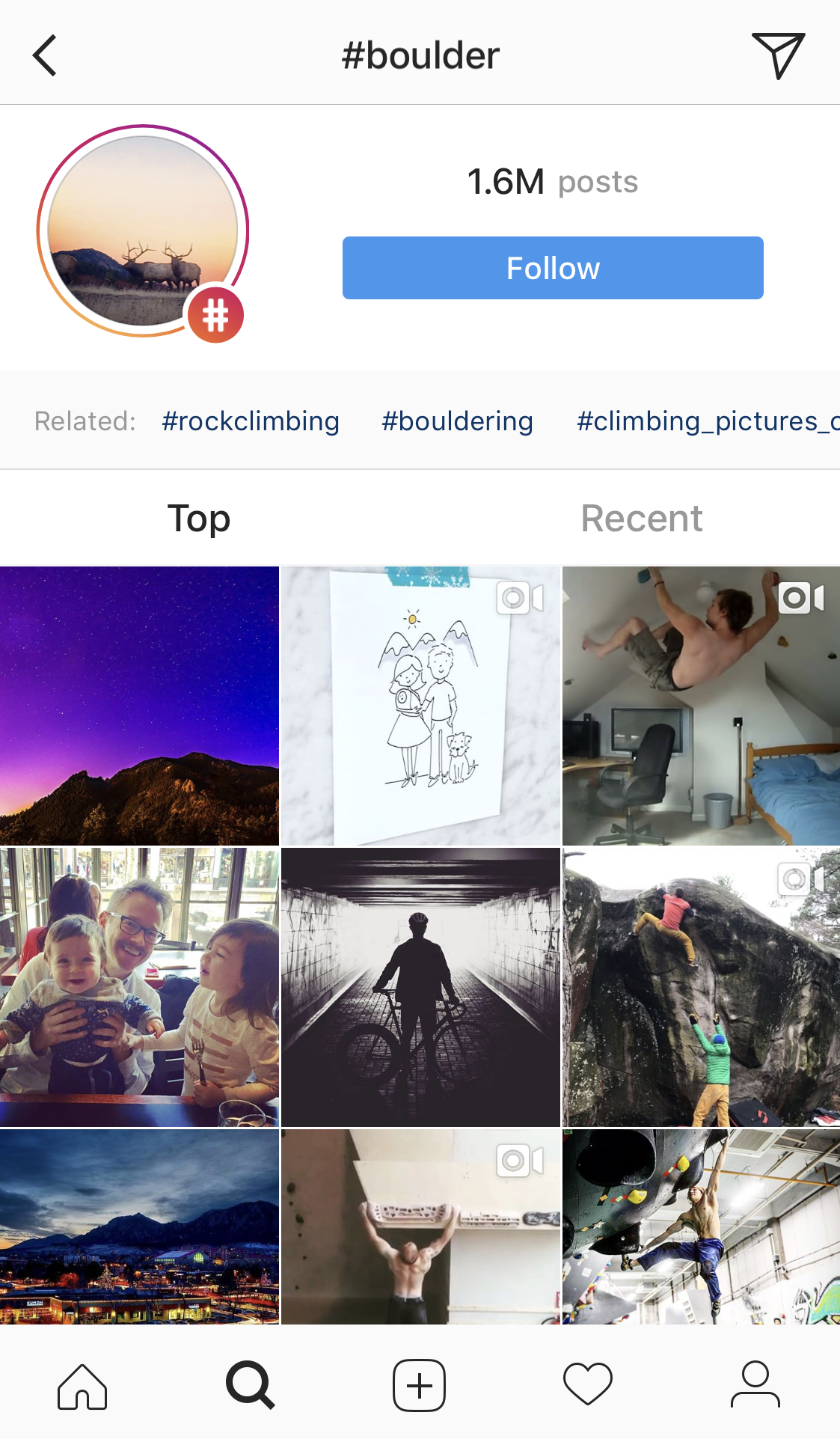 1.6 million posts with #boulder. Impressive. More fun is what's new on this screen: The "Follow" button. That's the answer to how you follow a hashtag in Instagram: tap on that button!
Now posts that include the followed hashtag will just show up in your Instagram feed, exactly as if you were following that particular person who posted the content. Like this: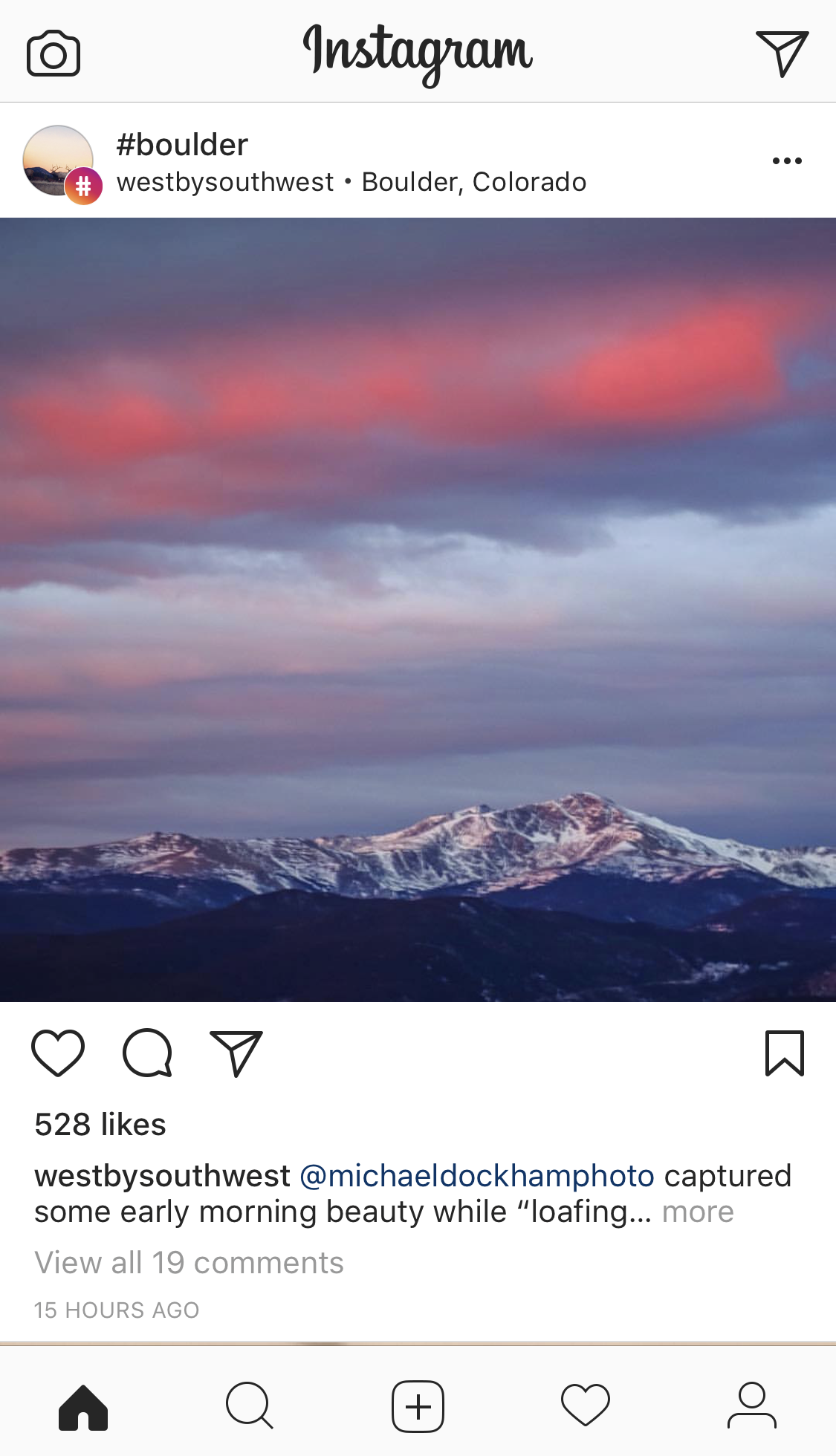 Quite a lovely shot there, westbysouthwest! No wonder it's got 528 likes 🙂