With the latest break-in at eBay and subsequent theft of millions of accounts, I'm now paranoid about every site I use! Is 2-factor account verification available on Etsy, where I sell my crafts? That'd be the worst for me to lose access to, for sure.
Over the last few years, a lot of the biggest Web sites have added 2-step or 2-factor authentication to user accounts, and it's a great thing for individual account security. What it means is that even if someone has your password, they still can't log in to your account without also having concurrent access to your cellphone, because as part of the login process a secret numeric code is sent as a text message and if you don't enter it within a minute or two, the login fails.
I have this set up on every site I possibly can, including Gmail, PayPal, Twitter and Facebook. Interestingly, eBay doesn't offer it (I wish they did!) even though PayPal, which is owned by eBay, has had it available for years now. One can only assume that's going to change very soon, since they did just suffer through a major data breech, but it's kinda dumb that it wasn't already in place, isn't it?
And yes, the whole issue with eBay's data breech and them saying that there were millions of account credentials stolen and that "it's a good idea ot change your password" is a big deal. In fact, pop over here and change your eBay password if you do have an account: Quickly change your eBay account password.
Back? Great. Now let's talk about Etsy, which does offer 2-step authentication for accounts and therefore is something you should enable ASAP.
Start by logging in, to Etsy then looking up top for this: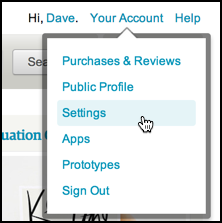 As you can see, you'll want to choose "Settings".
Do so, and you'll find a zillion options from which to choose. Click on the "Security" tab.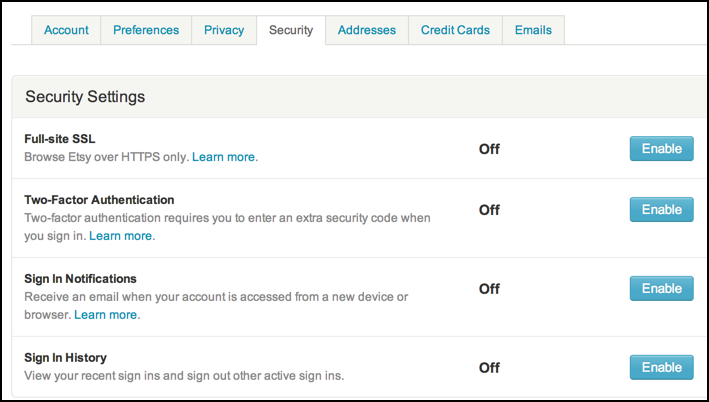 I suggest that all four of these should be enabled — that's what I did after I got to this screen — but for the Etsy two-factor authentication, let's stay focused by clicking on "Enable" adjacent to the second entry on the list. (You can always go back and enable everything else later).
You'll now need to enter your cellphone number. Make sure it's a device that can receive text messages (though you can also set it up to make a voice call, I find that really weird having robots call me!):
Once you click "Confirm Phone Number" it'll then pop up another window, while the system also sends the text message (or, I suppose, calls you) to send the two-factor authentication code.
Here's what you'll see on the computer screen: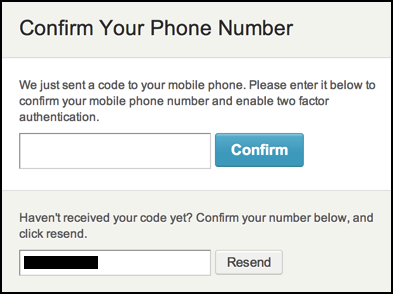 Meanwhile, on my smartphone, here's what shows up:
No point in responding, there's no human there and we haven't hit the singularity yet, so the Etsy robot probably isn't very bright or a very interesting conversationalist. 🙂
I enter the 35097 code, click "Confirm" and Etsy shows you a small number of backup codes you can use to log in if your phone gets lost, misplaced or stolen:
(Note that I am not showing you my backup codes, with which you could sidestep the two-factor authentication, which would not be good)
Print them out or save that screen shot for the rainy day that you need 'em. Just in case.
DONE. Congrats.
Now, when you go to log in to your Etsy account (log out and log in to step through this), after you enter your password  you'll now see this:
The security code — which changes each and every time, and only works for a max of five minutes — will have already been sent to your phone and usually shows up within just a few seconds. Enter the code, click "Sign In" and, if it's the first time you've used that particular IP address, you'll also be asked if it's a trusted system:

If you're on your home computer or favorite tablet device, you're good, choose "Yes". Otherwise, don't hesitate to click "No" on your friend's computer, the shared system at the library or most definitely at an Internet café you're using while on a grand holiday.
Good luck out there. Pick good passwords too, btw. 🙂