I don't know how, but it appears that my kids have figured out the security PIN I entered when I set up my Samsung Galaxy S20 phone. Frustrating! What's the easy way to reset the PIN to a different number sequence and lock them out again?
Whether it's to stop your kids, your spouse, or your roommate from browsing, it's completely understandable for people to what to have their phone locked down when it's just sitting on the table, couch, center console in the car, or even your nightstand. As with all security, however, a PIN code is a tradeoff between fast, easy to guess, and difficult to enter: You could have a fifteen digit sequence that would be well nigh impossible to guess – there are 10**15 possible 15-digit sequences! – but would also then be a pain in the $#@$# to enter each time you want to unlock your phone. Use the minimum of four digits and it's still 10**4 possibilities, though if someone's watching you tap that sequence, they might well be able to guess after a few viewings.
Modern smartphones offer biometric security for just this reason: It's effectively impossible to duplicate your facial structure or fingerprint and yet both are super easy ways to unlock your device. With the fingerprint, however, it relies on a fingerprint sensor being included with the phone, which isn't always the case. (It is included in the Galaxy S20, however). Android has a number of different security options you can utilize, however, so you can reset your PIN but it might be worth considering another alternative instead…
Let's start with the quick and easy way to change your Android security PIN!
UPDATE YOUR SECURITY PIN ON ANDROID
You've seen this screen zillions of times. In fact, every time you pick up your phone, it likely shows you this screen, and even if you have biometrics enabled, it still defaults to the alternate security code every so often anyway: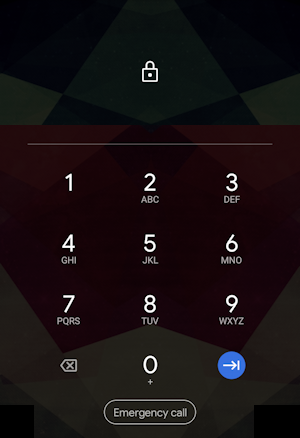 To change your PIN you will need to know your current code – which is an effective way of ensuring that others don't just change it for you. Indeed, remember that once your kids have guessed your PIN they can change it and not tell you! Let's hope that never happens. 🤓
To change your PIN code, launch Settings then search for "PIN":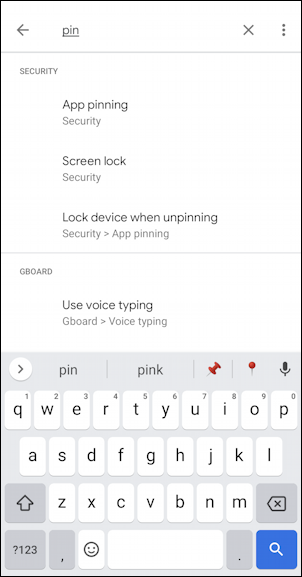 A couple of interesting possibilities, but you want "Screen lock: Security", so tap on that.
You'll jump directly into the Security settings and Android will flash to highlight the relevant option: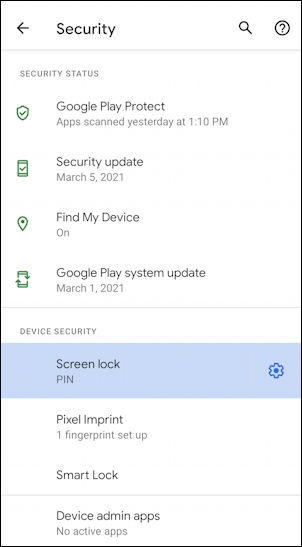 You can see that my current "Screen lock" is set to PIN (which stands for Personal Identification Number, of course). Turns out that there are a number of screen unlock options that you see when you tap on this setting: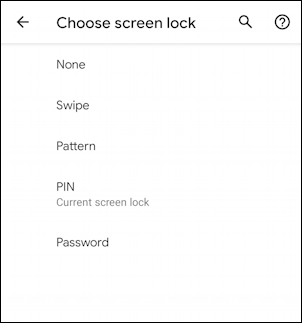 You can opt not to have any screen lock at all by choosing "none" or "swipe", though I really wouldn't advise it. Instead of a PIN, however, you could opt for a "Pattern" or "Password" if you want to try something different. Not sure that the Pattern is more secure, however, but a long password is definitely more secure than the same length numeric PIN!
I know you want to stick with your PIN. It's easy. Ok. To change it, tap on "PIN". It will then prompt you to enter the current security PIN to confirm it's really you, then prompt you to enter your new PIN: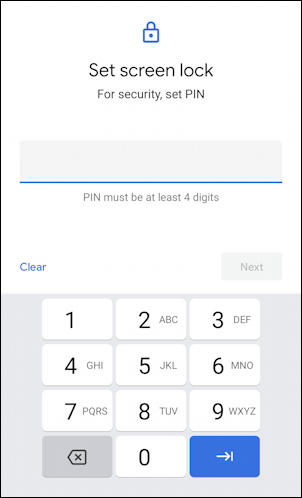 Notice that while it must be "at least 4 digits" there's no actual limit on how long it can be. Easy to remember is a phone number, though if it's your work number or your significant other's cellphone, those are both really easy to guess. Perhaps you can reverse the digits of a phone number as your PIN code or use a phone number minus the very first digit, though?
Enter your new PIN code, then confirm by entering it again, and you're done. It's set.
SETTING UP ANDROID SMART LOCK
One other option you might consider is to enable "Smart Lock" as an alternative to unlocking your phone when you're in a safe spot. Tap on "Smart Lock" and it'll explain the pros and cons: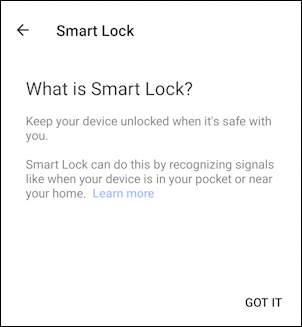 Tap on "GOT IT" on the lower right and you can see the three possible scenarios for using Smart Lock: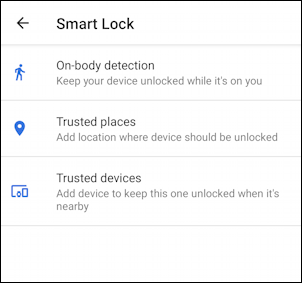 All of these have drawbacks, but here's the explanation for each if you're curious:
• On-body detection: Unlock once and your device stays unlocked as long as it's in motion, like when you're holding or carrying your device. Your device will lock when it detects you've set it down.
• Trusted places: When your device detects you're in a trusted place (like your home) it will stay unlocked.
• Trusted devices: Your device will stay unlocked when connected to a specified Bluetooth connection. For example, your car's Bluetooth or your Bluetooth watch.
Rather the opposite of what you seek, but for many people, having it stay unlocked if it's within a few feet of your Android watch or in your vehicle might be a great addition to the standard pattern, PIN, password, or biometric.
Hope that helps you get everything set up with your S20 security!
Pro Tip: I've been writing about Android since the beginning of the operating system. Please do check out my extensive Android help area while you're visiting, for lots more useful tutorials and guides! Thanks.