Hey Dave, I'm hoping you can help me out: I just got two notifications from my credit card company that Spotify had charged me for my monthly account. Two! What's going on?
First off, let's be clear: If you have questions about Spotify's billing practices, you really should take the question to Spotify, not to a third party like AskDaveTaylor! They're much more likely to be able to give you a definitive answer, recognize if there is an error on their end, and remedy things directly. Still, it turns out that the method Spotify uses to process payments can lead to what appears to be double-billing for a subscription, so it is worth exploring.
What I want to show you, however, is how to do some research of your own to see if you can ascertain what's going on without relying on others. Ready?
TWO BILLS FROM SPOTIFY FOR THE SAME ACCOUNT?
As it happens, I too got a double billing receipt from Spotify for my Premium account. Two receipts from PayPal, one day apart, each of which looked exactly like this:
It's the right amount, it says "paid", not "pending" or "authorization" or similar, so… it's a done deal, right? If I get two of the same, that must mean that I've been billed twice, correct? Well, it's not so simple.
CHECK BILLING STATUS ON SPOTIFY
The first step is to jump on to your Spotify account and check your billing status. I use the Web interface at spotify.com, but you can do it from within the Spotify app too. On my browser, I see my account name in the top right. A click on it and a small menu appears with the following options: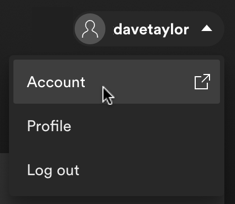 Choose "Account" and quite a few options appear on a new page. Scroll down on the left to find this set of options: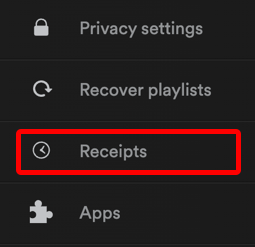 As highlighted, choose "Receipts" and you can see exactly what transactions have transpired for the last few months. Here's what I get: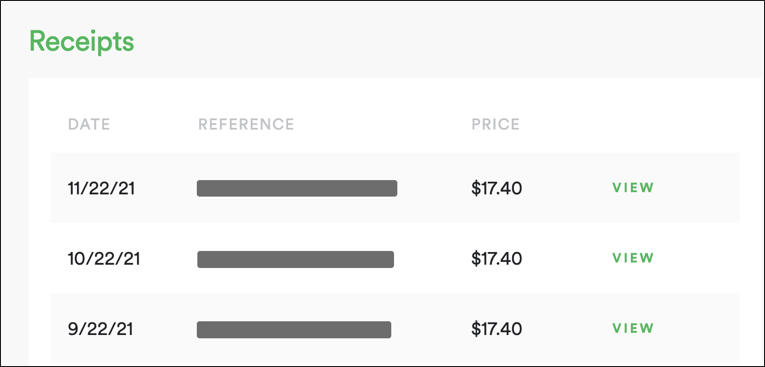 Importantly, there are no double billings. So what's going on? To find out, I'll have to go to my credit card issuer, in this case PayPal.com.
GET THE SCOOP FROM YOUR CREDIT CARD BANK
When I log in to my PayPal account and check on transaction history, here's what shows up:

Now the mystery is solved. Even though the emails looked identical, the first transaction was what's known in the biz as a pre-auth, a check to ensure that the account will honor a request for the specified amount. The actual charge showed up the next day as the "Debit Card pin purchase". Not double billed at all, but pre-auth verified that I can pay the $17.40 bill, then actually charged that amount the next day.
You can see "Pending" on the Temporary debit card hold, but that'll cancel out in a few days and it'll be marked as Completed (without actually affecting the balance, of course). A bit confusing, but nothing untoward is happening here with PayPal or Spotify. If you're being double-billed, it's probably something similar. Not sure? Check with Spotify customer service and they'll help you out.
Pro Tip: I've written a lot about computer and tech basics here on the site. Please check out Computer Basics Help for more tutorials on Spotify and a variety of other subjects. I also have a separate PayPal help area if you also use this popular online commerce system. Thanks!