Is it possible to convert a public Pinterest board into one that's a private Pinterest board instead? Actually, I think Pinterest calls them "secret boards", but you know what I mean. Can it be done?
The short answer: no, you cannot.
The reason for this is that it's impossible to figure out what to do with specific pins on your Pinterest board that have been repinned by others but then "vanishes" when the board becomes a secret Pinterest board. Do they vanish? Does the board go secret except that specific pin? To sidestep this dilemma, Pinterest simply decided that you wouldn't be able to turn a public board into a secret one.
Not only that, but you also cannot take a public pin from a board, even one you just uploaded seconds earlier and know hasn't been repinned, and move it to a secret board.
It's just a one way street: You can start out public or start out private, but the only link between the two is from private to public, not in the other direction.
While we're talking about secret Pinterest boards, however, a few things worth noting…
First, if you go to your boards and "edit" your secret board settings, notice that you can switch it to a public board at any time: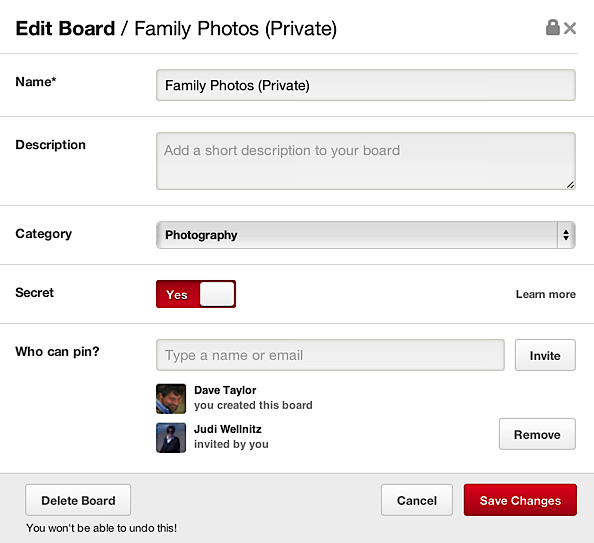 See that "Secret" slider in the middle? Move it from "YES" to "NO", click save and you've just turned a private board into a public one. That can be very handy if you're assembling enough images to make the board interesting on first launch, or if they're related to a product that's going to be released in the future.
This is, however, a one way street. If you turn a board public and change your mind, you're out of luck. There's no way to undo that change. So be careful!
Let's look at what happens when I try to switch a public pin to a private or secret board, though, so you can see I'm not making anything up!
Go to your boards and scroll down to find the "Create Secret Board" button: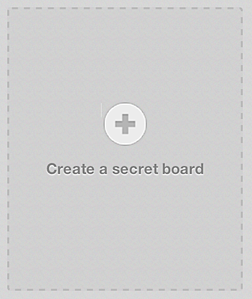 I'm going to create a secret board called "Hot Tamales". For, you know, tamale recipes: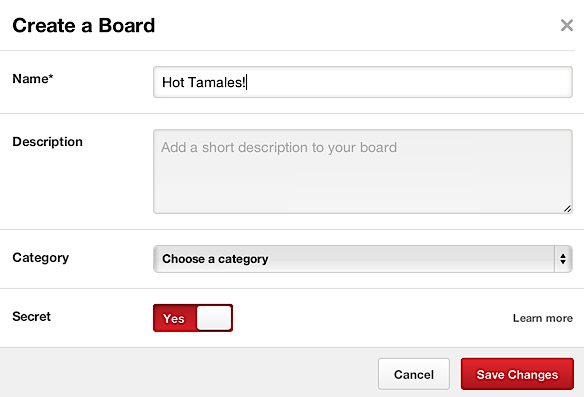 Now it just so happens I have another Pinterest board called "Mexican Food" which I do really like, as it happens: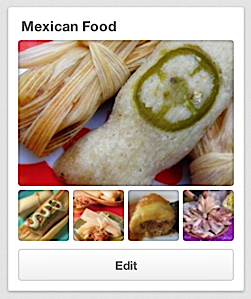 A click on any of the images and I can "Edit" it…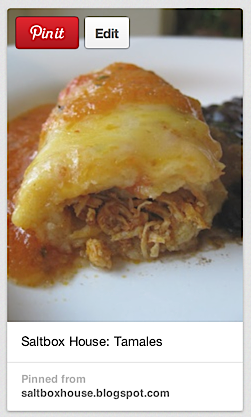 But, as you can see if you remember that boards are listed alphabetically, I can't choose "Hot Tamales" to switch the pin from this public board to my secret board: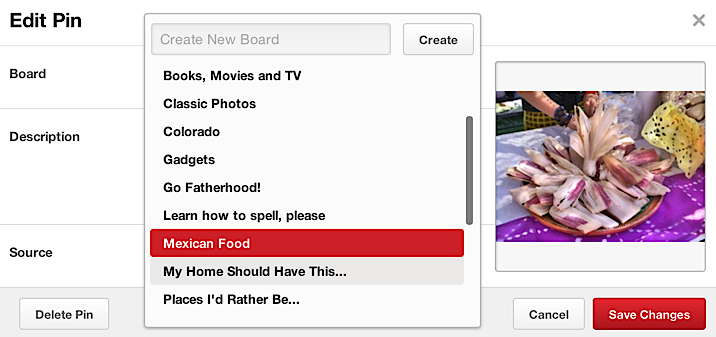 It just ain't there.
So the long and short of it is no, you cannot convert a public board into a private or secret board on Pinterest, nor can you move a pin from a public board to a secret Pinterest board either.