I'm perpetually late so I'd like to tweak my Apple Watch to be showing the time just a bit ahead of the actual wall time. In other words, when it's 11am, my watch would show 11:10 to help me out. On my old watch this was easy to set. How about on the fancy new Apple Watch? Doable?
I'm always intrigued by people who use this sort of strategy to try and compensate for their perpetual tardiness. Don't you just remember that your watch is set 10 minutes ahead and automatically compensate, thereby defeating the purpose of the entire effort?
The only time I can imagine this working is if you glance at your watch, see the time, panic, and react, all without giving yourself time to actually say "wait a second (pun intended, of course!), isn't this set ten minutes fast?" 🙂
In any case, rather surprisingly, yes, you can indeed adjust the current time on the Apple Watch, though what percentage of owners are going to tweak this is a darn interesting question.
To start, here's the time, courtesy of Mickey Mouse:
So it's about 11:08, right? Now, push the Crown to get to the Apps view and find Settings: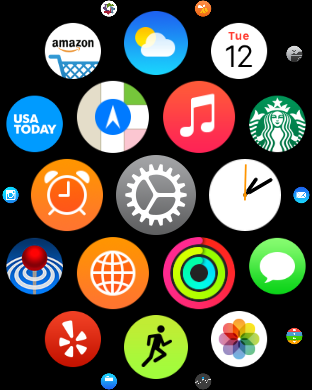 Tap on the Settings gear and you'll see the options: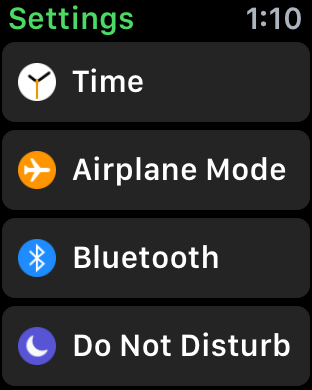 Almost there. Tap on "Time"…
There you go. You can tweak it to be ahead as far as you want, so it'll work great for you!
Notice that the alerts and notifications are still going to show up at the correct "wall time", so if you have an 11am appointment, your reminder will show up at 11:00am actual time, whatever your watch is showing you. If that's an issue, you might set your appointments 15min earlier too.
Oh, and don't forget that there are some useful clock settings in the Apple Watch app on your iPhone: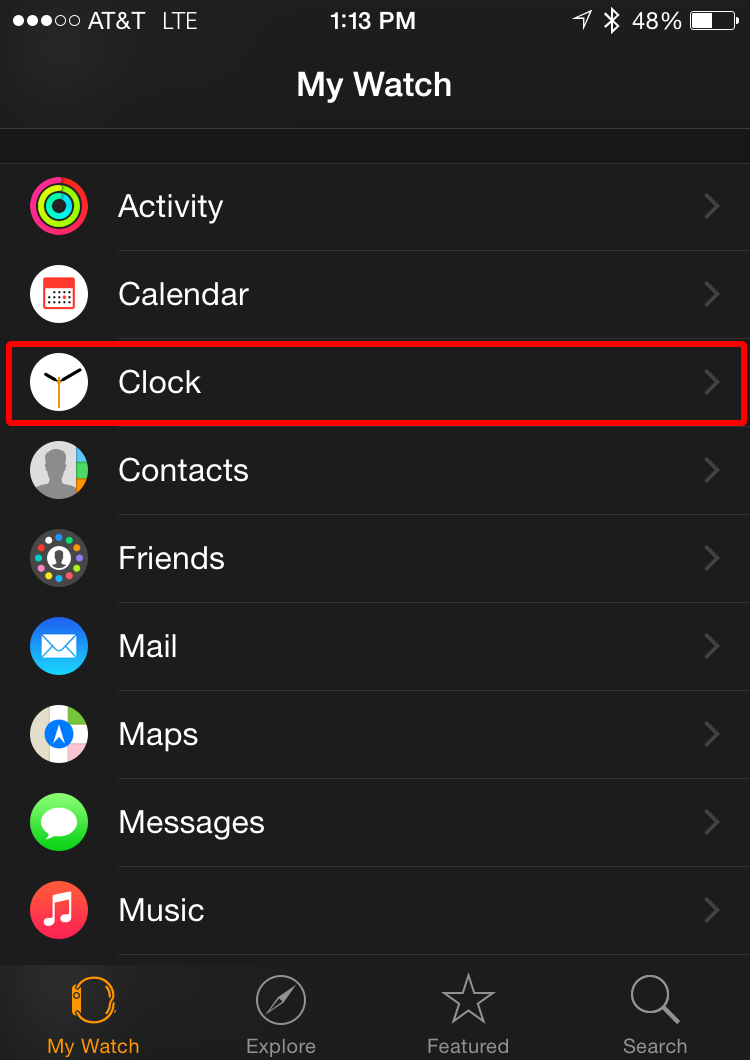 Tap on the "Clock" option, as shown above.
The results are interesting, though perhaps not quite as relevant to your own situation:
So now, as they say, you know.
And, quick, what time is it? Are you sure?? 🙂