Just updated to WatchOS 3 for my Apple Watch and as far as I can tell, there are no new watch faces. But Apple made a big deal out of all the new faces. Where are they??
Ah, you didn't get WatchOS 3.001, apparently, with its in-app purchases of watch faces for only $9.99 per layout.
Kidding! Just kidding!!
Actually, there are a lot of new watch faces for your Apple Watch in the new WatchOS 3, but you have to enable and configure them within the Apple Watch app on your iPhone. Yes, it's another area where being comfortable with your phone pays dividends with your Watch. A very co-dependent relationship, if you ask me!
Still, grab the iPhone that you've paired with your Watch and launch it so you can play along. The main screen will look like this: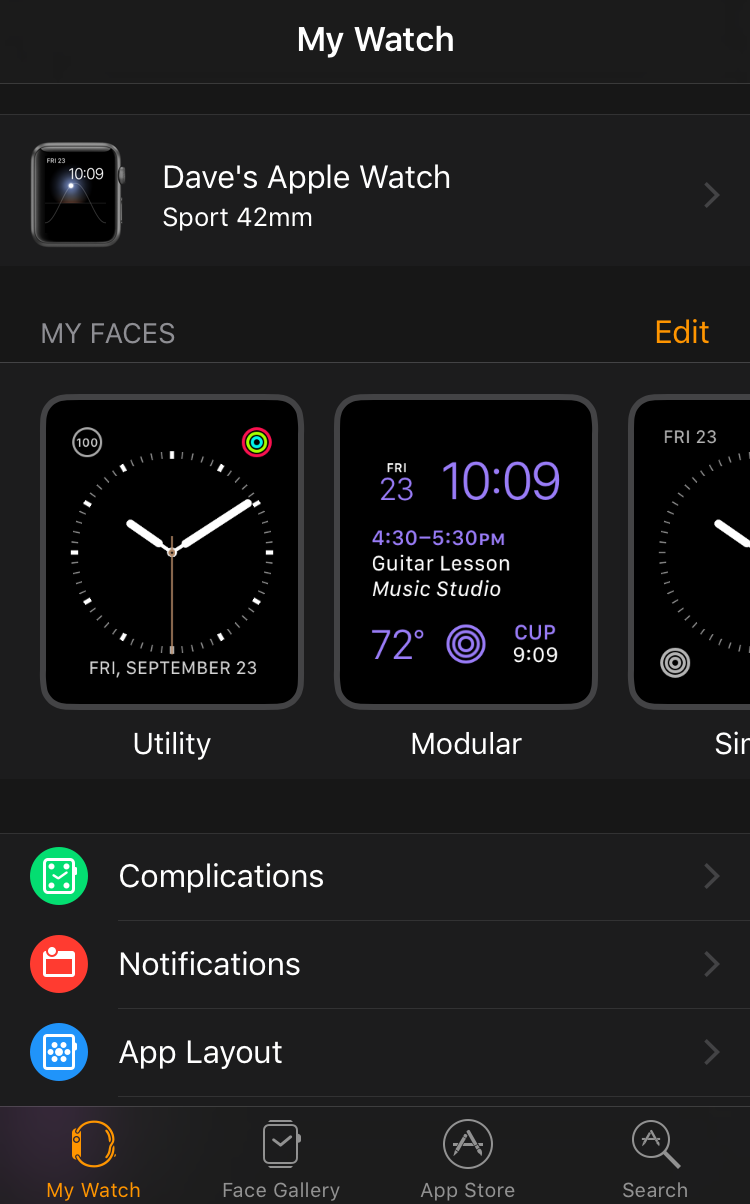 Now you can tap "Edit" to the right of "MY FACES" but that will let you change the order of your faces and delete ones you don't like, but it won't actually let you add any of the shiny new faces.
To do that, you need to look along the very bottom and tap on "Face Gallery".
Suddenly a whole new world opens up!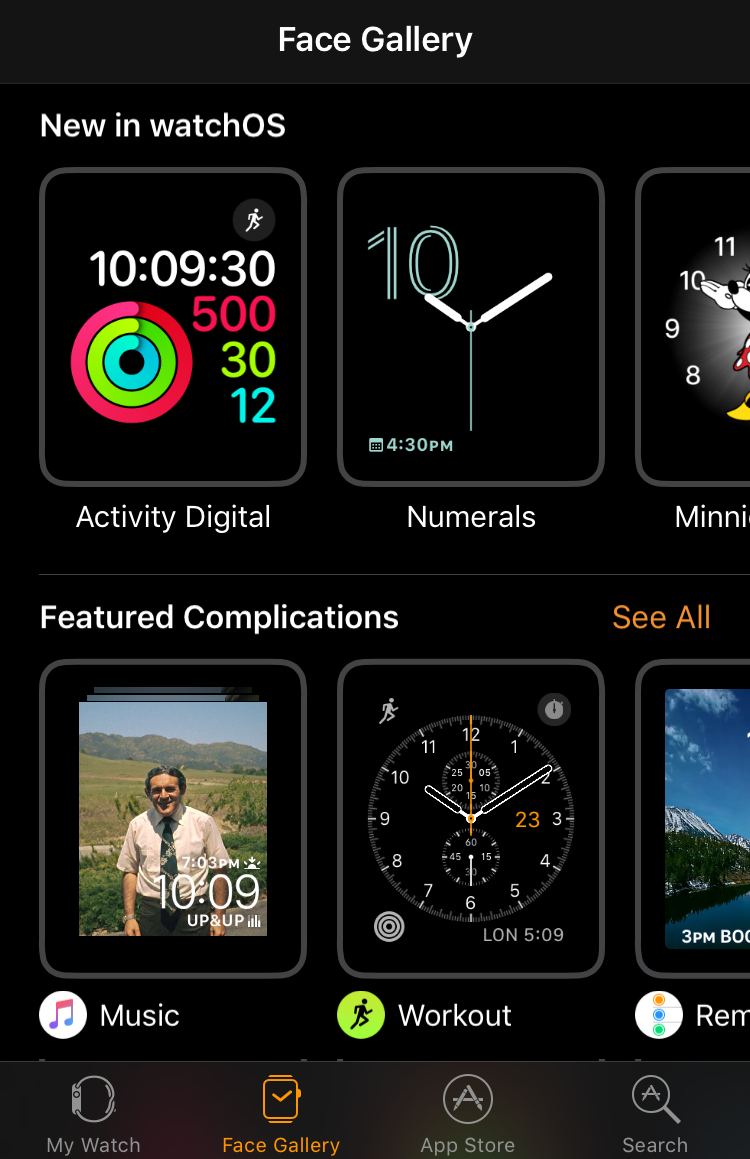 You can see right along the top there's a row of "New in watchOS", including Activity Digital, Numerals and Minnie Mouse (finally!). Swipe across and down to move around and see all the different faces that are now available.
Find one you like and tap on it. Now you can customize and configure it as desired. For example, here's Simple with its color options shown: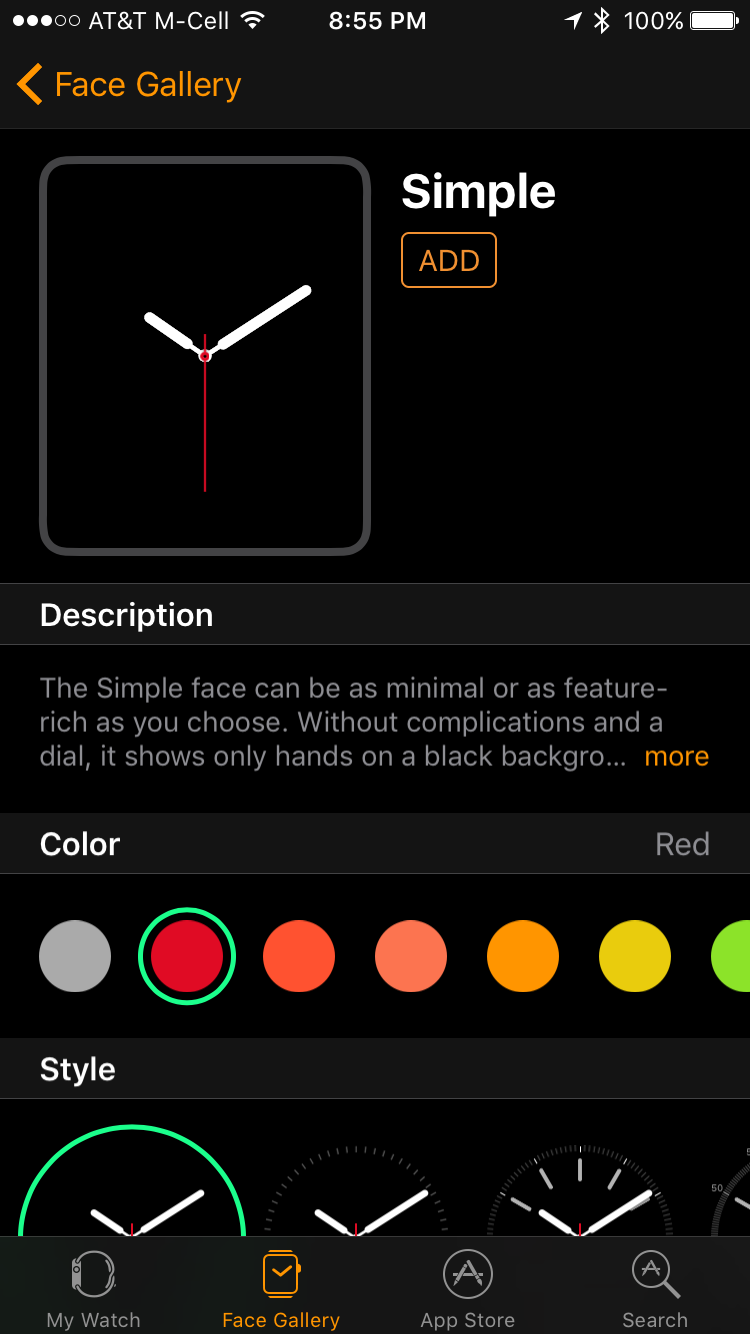 Further down you can get to different styles of presentation and specify which "complications" you want shown to offer a peek into additional data about your Watch and your life (weather, time in a different timezone, steps taken, date, etc).
Configured just so? Excellent. Tap on "ADD" near the top and it'll not just be added to your Apple Watch, but will then become the selected face. Easy!
That's all there is to it. Add as many as you like, then you can swipe left and right on the Watch face itself to select between them. For me, Simple works just fine: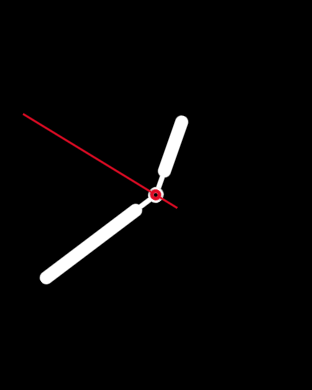 Have fun and go get 'em!