Is there any way to add my Meetup schedule of events calendar to iCal ["Apple Calendar"] on my Mac and iPhone?
Apple hasn't called its Calendar program "iCal" for quite a while, just so you know, but what you ask, the ability to subscribe to your Meetup.com calendar directly within Apple Calendar is definitely a thing. Better, Meetup has done a great job of making it fast and easy too, whether you're using Apple Calendar on your Mac OS X system or whether you use Google Calendar or even Outlook.
To do this, you simply need to log in to your Meetup.com page within the Web browser (I don't think you can do this from the Meetup mobile app).
Once you're logged in, your home page should look pretty similar to this:
Let's zoom in a bit on the calendar on the lower right, however, because there's an all-important link just below it: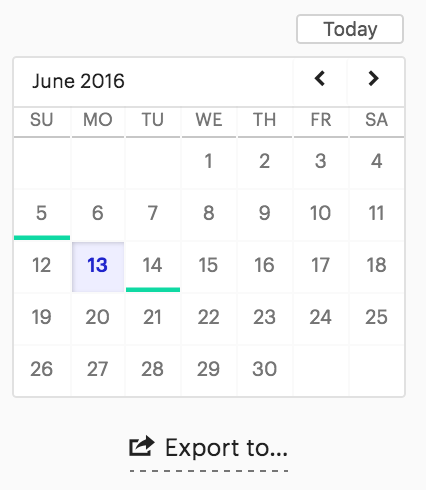 You can see my meetup schedule is pretty empty here in the early days of the summer, but still, I definitely want events I sign up for to show up on my calendar, both on my MacBook Pro and my Apple iPhone 6s, and since they are tied together with iCloud, that quite doable.
To proceed, click on "Export to…" and a menu pops up: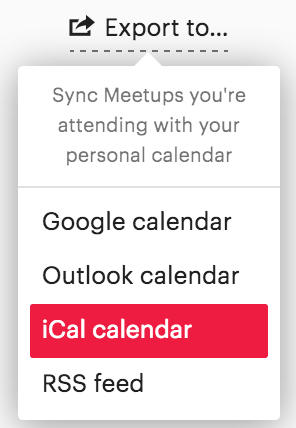 Hey, Meetup.com calls it "iCal" too. I should email them about the naming update!
Bah! Click on "iCal calendar" and your browser will most likely pop up an external protocol request warning like this one I get from Google Chrome:
Believe it or not, this is all good. It basically says that when you clicked on the "iCal calendar" link the page tried to send data directly to your calendar program. Good that there's a warning, and okay in this instance for you to proceed.
Tip: I never choose "remember my choice for all links of this type" because I always want to know when a Web page sends data to another application or service on my computer. You don't have to do that too, but it's a good security measure…
Click "Launch Application", Calendar will launch and pop up this message:

The URL is automatically generated by Meetup and is indeed your own event schedule.
Proceed by clicking the blue "Subscribe" button, and you get all sorts of options to fine tune things:
I pay the most attention to the color that's going to be used for these events (the tiny color box on the top right) and how often I want this particular subscription to be refreshed: make it too infrequent and you'll find recently RSVP'd events aren't showing up. Make it too frequent and you're just wasting computer cycles for no real benefit.
Here are the primary options for subscription auto-refresh in Apple Calendar: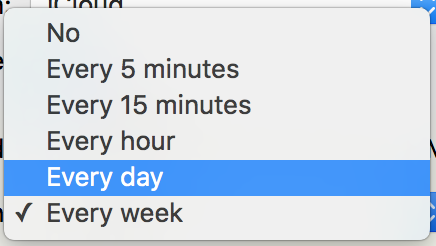 I choose a daily update, which seems to work well for me.
A click on "OK" and the events will show up on your calendar and, after a few minutes for iCloud sync time, will also show up on your iPhone and any other Apple devices you're sync'ing through iCloud. Cool and very, very useful!