Ever had a hard drive crash on you? Or maybe lost a smartphone with hundreds of photos you neglected to back up? These sort of things happen every day, and whether you have backups or not, these problems are anxiety-provoking. Worse, it turns out that those external devices you own might not last as long as you think. Which is why The Cloud is your friend.
The latest stats suggests that 60% of computer owners have backed up their data, which is a big improvement over the dark old days. Still, not only do we need to consider whether you back up, we need to talk about the device or devices you use to back up your data. Turns out that 140,000 hard drives fail in the USA every single week. The older the drive, the greater the chance it'll fail too.
Many people believe that solid state drives are more reliable because there are no moving parts, but the surprising reality of SSD design is that they have a lifetime based on the number of writes to the device, not time. So if you back up to the device and let it sit on the shelf, you'll probably be okay, but if it's your main drive or an active secondary drive, it might only have a lifespan of a year or two before it starts exhibiting data fail errors. Those little USB Flash Drives? They have the same hardware inside, so they exhibit the same issues with longevity too.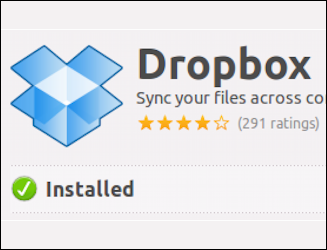 Oh! And we haven't even mentioned malware and ransomware that can lock up your data or even make those backups useless piles of random data bits.
Fortunately there's a pretty simple solution: cloud storage for your backups. There are plenty of companies that specialize in system backup, but one of my favorites is easy, compatible with every darn device in the universe and has a great reputation: Dropbox.
You might just think of the service as being focused on letting you share documents with others or distribute photos after a school event (and it does both of those very elegantly), but Dropbox offers a lot more. It certainly makes file recovery super easy, as easy as just browsing your phone, tablet or computer's file system.
More importantly, though, Dropbox has an entire team focused on ensuring that malware and ransomware never touch its servers, so you never have to worry about things being locked up or inadvertently removed. Which would be awful!
Dropbox also has a highly redundant storage architecture, which means that at any point a drive or two can fail without affecting a single byte of your data; the service just rolls over to new drives automatically and they can then swap out the failures and replace them with new, fully functional drives. By the way, Dropbox paid customers get at least 2 terabytes but Dropbox itself works with multi-exabyte storage systems, built atop an architecture they call Magic Pocket.
Without getting too technical, Dropbox does something else smart too: Every file you upload to their server is encrypted with 256-bit AES encryption. This means that no-one else can access or poke around in your files and that even if worst case you upload malware, no-one else can be affected on the Dropbox server system. Ideally, of course, you should be running some solid, reliable anti-ransomware, anti-malware utility too. Better to run it when you don't need to then regret not having installed it after you get hit.
Suffice to say, if you're one of the 40% of all computer users who are just trusting your computer or smartphone and hoping nothing bad will happen, you are at serious risk of losing everything. And oh, what a bad day that would be. Backing up to your own drives is a definite step in the right direction, but keep in mind that they can fail too, so redundant backups to the cloud – to a service like Dropbox – can be the best way to guarantee that those precious baby pictures, wedding videos and critical business spreadsheets are still accessible years down the road. It's worth the effort; it's your digital life.
Disclosure: This is a sponsored post for Dropbox. All opinions are my own. Dropbox is not affiliated with nor endorses any other products or services mentioned.