I installed the new Pinterest "Pin In" button into my Google Chrome web browser and now every time I move the cursor over an image a stupid little "pin it" button shows up. I hate it. How do I go back to the original non-intrusive Pinterest button?
Oh, I share your pain. I did the exact same upgrade, moving from having my Pin It button on my bookmark bar to having it be an actual extension in Google Chrome, showing up on the right edge of the Address bar with a nice, cheery Pinterest "P" logo. Works well, except for one feature that also drove me crazy, almost crazy enough to remove the extension entirely.
In fact, it was as I was going through the process of deleting the Pinterest extension for Google Chrome that I realized that there was indeed a way to turn off the "hover pin-it buttons" feature.
And thank goodness, because I was about to give up on Pinterest entirely!
Let me start by showing the problem. So you're in Chrome and you install the new button. Then you're looking at an image, here one that's on my Google Plus page: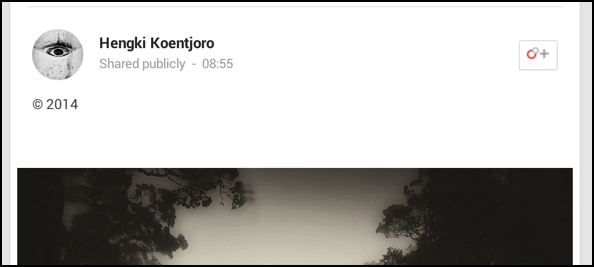 Nothing unusual, but if I move the cursor over the photo itself…

Seems pretty benign with large images, but smaller images are also on the Pinterest hit list and more than once I have found that I couldn't get to on-image control buttons (like the one in Google Plus that lets you step from one image to another when posting a link to a Web page) because the Pin it button was in the way. AUGH!
To fix it, go to Preferences…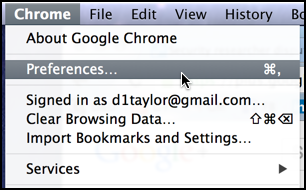 Then click on "Extensions" on the left side. A ways down (depending on how many extensions you have installed) you'll find:

It's subtle. Really subtle. But "Options" is what you want, so click on it…

Ahhhh… that's what we want. "Hide hovering Pin It buttons". Click on it to check the check box.
Now close the preferences tab and… done. Gone. The Pinterest button is still on the top right, but the hovering buttons are no more.
Phew. Just when I though it was time to bail on Pinterest.