I get a lot of status updates and notifications via text message from FedEx, UPS, Apple, AT&T, and more. Useful, but annoying that they're always these 4 or 5 digit numbers. How can I give them all names?
I know exactly what you're talking about. Not only do i get text messages from companies like AT&T but I also get a lot of messages from sites like PayPal and Google because I have two-factor authentication turned on. Lots of 334-3 and 537-7 numbers and the like. Except on my iPhone I have it set up so that each of them identifies itself and I can tell at a glance that a message is from Bed, Bath and Beyond, for example, and know that it's something I can safely ignore for a while, versus it being from my bank and something I need to check immediately.
The solution is easier than you think, actually, because while we see them as special four and five numbers digit numbers the phone just sees them as, well, phone numbers. So to associate a name with each of these robo-texters, simply add them as contacts.
Here's an example. I got this text message from AT&T a few days ago: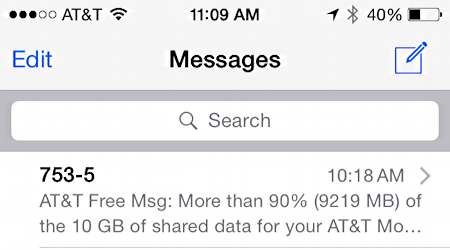 753-5? Who is that when I'm glancing at a series of incoming text messages??
Let's associate it with AT&T. To do that, tap to get into the message itself: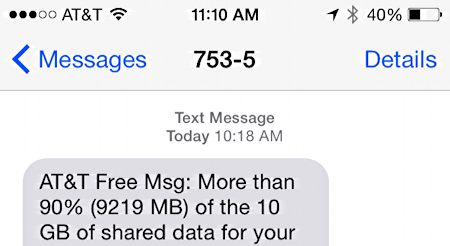 Now tap on "Details"…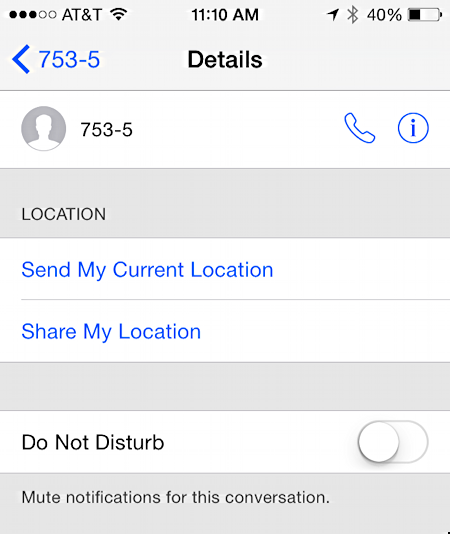 Still no joy.
No worries, tap on the circled "i" information icon to the right of the telephone icon.
It'll look like this: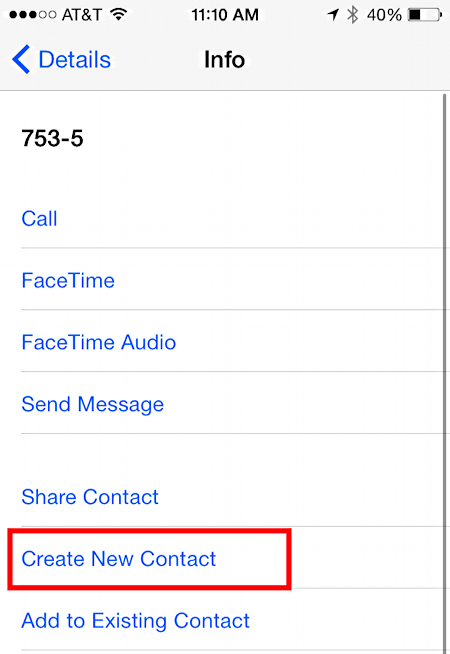 As I've highlighted, click on "Create New Contact" on your Apple iPhone 5, 5s, 6, whatever ya got.
(alright, you probably don't have an iPhone 6 yet. But you will soon!)
From this point you simply fill in all the contact information as desired. If you're lazy like me, just fill in the first name field:
I did that, specifying "AT&T Bot". A click on "Done" on the top right and when I go back to my text messages summary, it's way more informative:
Much better. Do this for the half-dozen automated message senders you commonly receive text sms messages from and you'll tame this mess in no time!