Dave, my son borrowed my F150 truck and now it looks for his phone before connecting to mine. How can I delete his phone from the truck's Bluetooth? It's a 2022 Ford F150, if that matters.
Ever since our vehicles started to work with Bluetooth connections, we've had our challenges getting the settings to be just so for each driver. Does your partner also have a phone that's paired with the vehicle? It can be a bit of a game to see which connects first and therefore has control of the system. Wireless Apple CarPlay and Android Auto can make it even more interesting. Fortunately, there's not only a way to set the preferred device but every system allows you to delete connections from Bluetooth too.
I drive a lot of loaner cars myself, and as a habit, I delete my phone from the Bluetooth system as a way to ensure that the next driver doesn't have access to my contact list and phone history. In your situation, if your son is a frequent driver, it might be good to leave his phone on the list, just set your own as the Preferred device. Sounds like what you want to do, however, is just get rid of it. No problem, you can disconnect and forget whatever devices you want from within the Ford entertainment system Settings area. For this tutorial, I've used a 2023 Ford Maverick, but the system should be identical to your 2022 Ford F150.
FINDING THE BLUETOOTH PHONE LIST ON A FORD
Start up your truck, then tap on the Settings button on the system. It's probably a double-gear icon, similar to the button on the lower right of the grid shown below: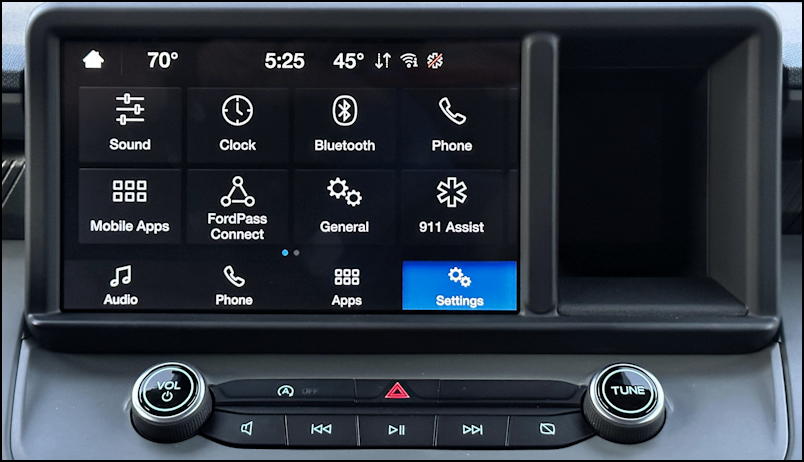 Turns out that Ford offers two paths to the spot you seek from this point, something I haven't seen with any other manufacturer's vehicle infotainment system. Tap on "Phone" to proceed…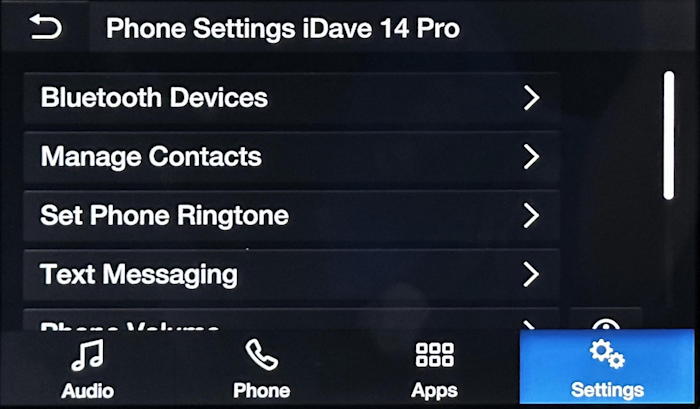 At this point it's showing me the Settings for my connected phone – the "iDave 14 Pro" – but that's okay. A tap on "Bluetooth Devices" and it will list all known phones, not just the one currently connected: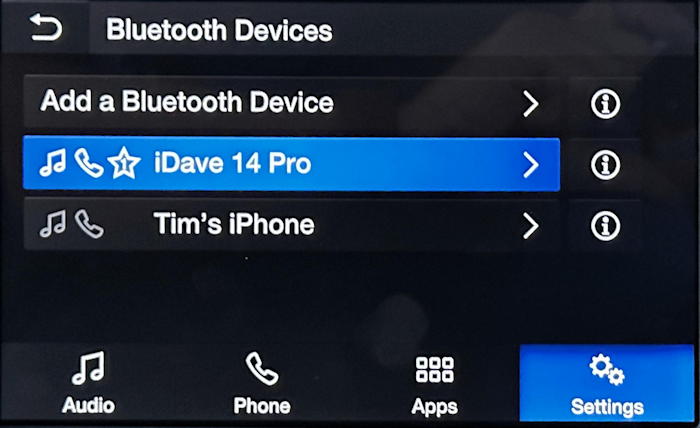 If I wanted to remove Tim's iPhone at this point, the process is actually identical to unpairing, forgetting, and deleting the currently connected phone "iDave 14 Pro". Before we go further, however, notice the star adjacent to my phone with the "1" within. That denotes that it's the preferred phone if both are present.
HOW TO DELETE A PHONE FROM A FORD VEHICLE
Your inclination might be to tap on the "i" information button on the right edge, but it turns out that while it produces some really interesting information, it's not actually useful for our task: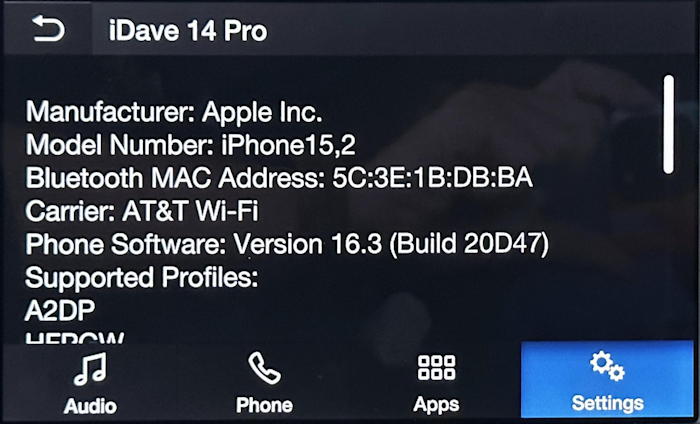 It is a bit odd that my iPhone 14 Pro is identifying itself as an iPhone 15,2 but we'll just assume that's some weirdness of Apple's internal device naming scheme. More importantly, there are no buttons, functions, or options at this point to proceed.
Instead, back up and tap on the name of the device instead of that "i" in a circle icon. Now the options are more useful: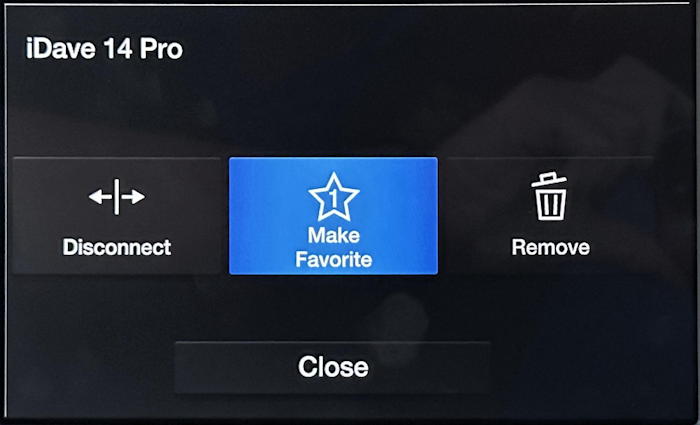 You can see this is where you can choose a particular device and make it a favorite. Handy! For this task, however, tap on "Remove" instead. You'll be asked to confirm the action:

Tap on "Yes" and it's mission accomplished!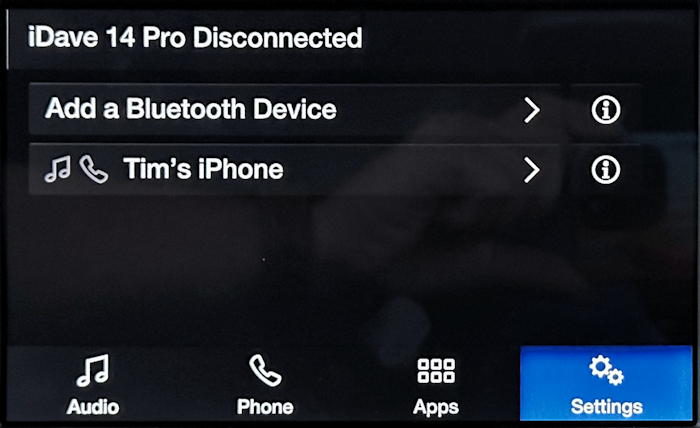 That's all you need to do. If you want to add a new phone or other Bluetooth device at any point, get to this same screen in Settings and tap on "Add a Bluetooth Device". Easy enough!
Pro Tip: I've been writing about basic computing, including automotive systems, for many years. Please check out both my auto tech help and computer basics tutorials to see what other helpful articles I've written!