It's driving me crazy, Dave! Ever since I updated to the latest version of Windows 10 it logs me out after just a minute or two of inactivity. HELP! How do I disable this "feature"?
Back in the old days of CRT (cathode ray tube) computer monitors, computers were designed to turn off screens or switch to a "screen saver" that would vary the image on screen over long periods of time to avoid "burn in". Remember flying toasters, anyone? Go to an old video game arcade and you'll see the problem: after enough time with a static image on the display, those pixels would be 'burned in' and permanently display a ghost image, even with the screen completely turned off. LCD (liquid crystal display) screens changed that but screen savers stuck around and remain a part of every major operating system.
Because of security concerns in multiuser environments like a library or corporate office, smart developers tweaked the idea of a screen saver so you could optionally have it also prompt for a password on wake. That would ensure that while you're at lunch, say, someone didn't pop by and use your computer or access your files and data without permission. For most users nowadays, that's probably unnecessary and passwords are clumsy security anyway, but… sounds like that's what you have enabled on your Windows PC, so let's fix it.
First off, let's differentiate between the screensaver and the login prompt on screen. The former might look like this: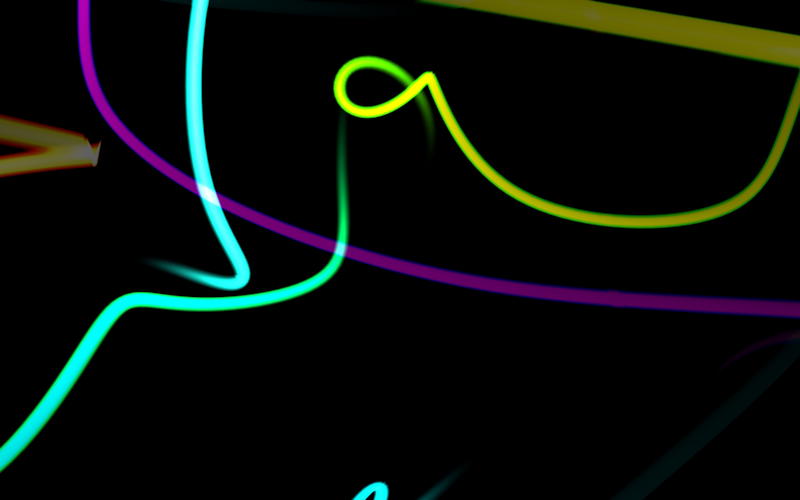 Pretty, somewhat mesmerizing, but you probably just want to get back to what you were doing, watching or reading! Move the mouse or tap on a key, however, and you're prompted to log in again!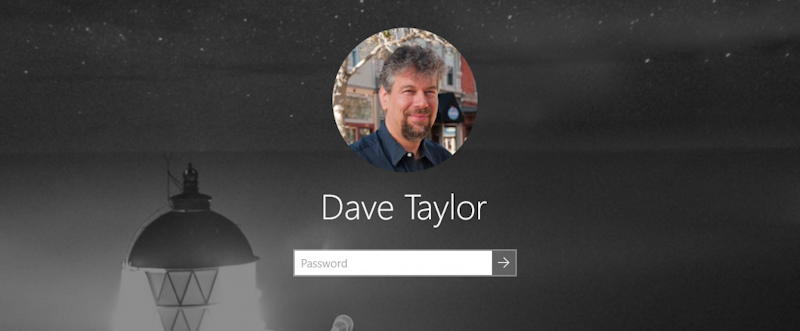 Sure, you can log in again and maybe after 30 minutes or more of inactivity that would make sense. I don't mind logging in every morning, for example. But every 60 seconds of inactivity? Wayyyy too much. So let's fix it.
Go to the Cortana search box and search for 'screen saver':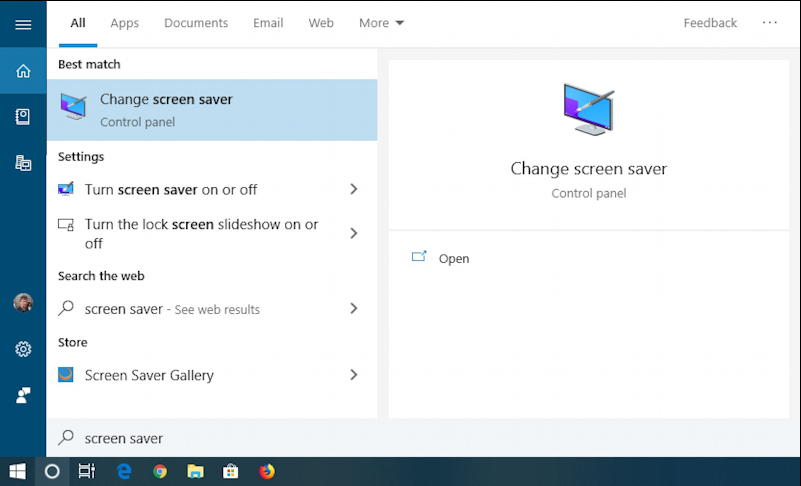 Note: If you're not using Cortana search in Windows, you're missing out on a great tool. It's way more sophisticated than in earlier versions of Windows and is well worth learning more about to become a power user!
To launch the Change Screen Saver Control Panel, simply click or tap on the icon shown in the search results. It pops up a window that shows you every setting you need to fix things!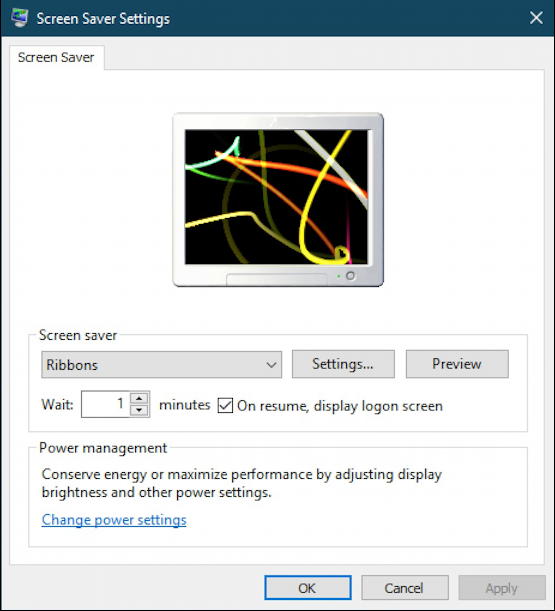 As you can see above, there's a wait setting (currently set to 1 minute. Yikes!) and a checkbox that lets you enable or disable "On resume, display logon screen". Change them both as appropriate – I like to have a 5 minute delay on screen saver and to uncheck the logon screen display option.
While you're here, consider checking out a few of the other screen savers included with the standard Win10 setup: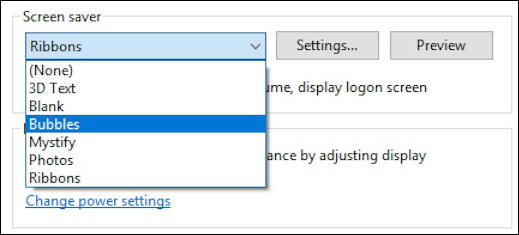 There are hundreds of third party screen savers available too but I will caution you to be careful downloading them; they can easily carry a malware payload too and once installed, it can be hard to clean things up again afterwards. Bubbles isn't too bad by comparison 🙂
The only other thing you might want to check are your energy and power settings. Click on the blue "Change power settings" link at the bottom of the screen saver settings window and it'll pop open these additional options: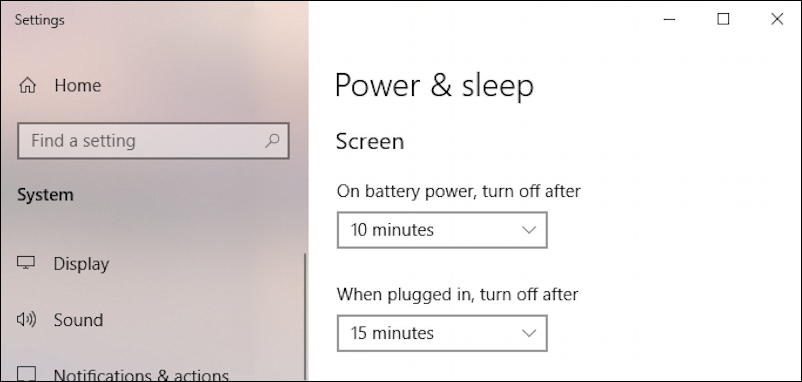 Obviously, if you have your screen set to turn off after 10 minutes, but have your screensaver set to fire up at 15min of inactivity, it won't work well. In fact, Power & Sleep has precedence, so if you do want to enjoy your screen saver, just make sure it turns on well before your inactivity powers off your screen. Easy enough once you know the interplay between these two settings.
Done. Now you can relax and have your screen sit for as long as you want without any hassles.
Pro Tip: I've been writing about Windows since the early days and have a lot of Windows help and tutorials here on the site. Please take a few minutes to check 'em out while you're visiting!