I don't really get it. Suddenly some of the images I drag onto the Mac desktop from my Web browser are in WEBP format. What a pain! How can I just save these images in JPEG format instead?
Turns out that Google introduced the WebP image format quite a while ago: 2010 to be exact. It's a pretty interesting format with some reasons to prefer it in terms of size, efficiency and flexibility. Unfortunately, ten years later it still isn't widely used within Web apps and is mostly something you find on Google sites, particularly when you're using Google Chrome as your Web browser. Of course, since the latest version of Microsoft Edge is also built atop Chromium it also has strong support for WebP, but MacOS X overall? Not so much.
Mostly this isn't a big deal but you can definitely hit situations where having an image in .webp is less convenient than having that same image in .jpg format or similar. Tools can help convert it, but why be stuck having to take those extra steps? Instead let's look at some ways to sidestep and change the format and a plug-in that automatically converts all WebP images into JPEG within Google Chrome too.
To start out, I most often encounter WebP as the result of a Google Image Search. Like this search for photos of the fun board game Shadows Over Camelot: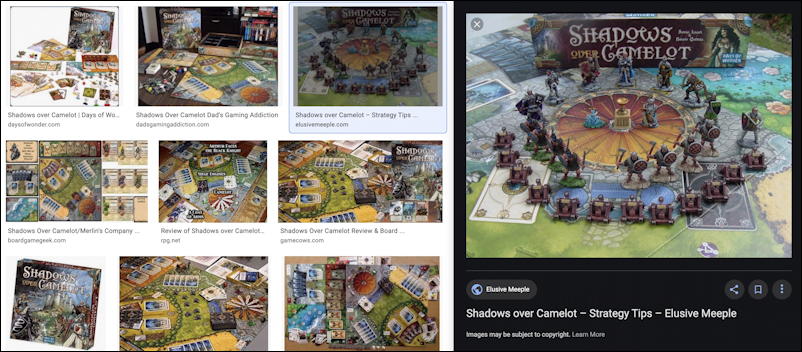 There's nothing to indicate that the larger image on the right, from the Elusive Meeple Web site, is in WebP format, but if I drag and drop that image straight out of Chrome onto my Mac desktop, here's what results: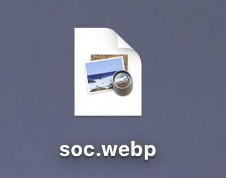 Notice that the Mac can't even show a preview of the image, and this is ten years after the image format was introduced. The preview feature unsurprisingly can't show a preview either: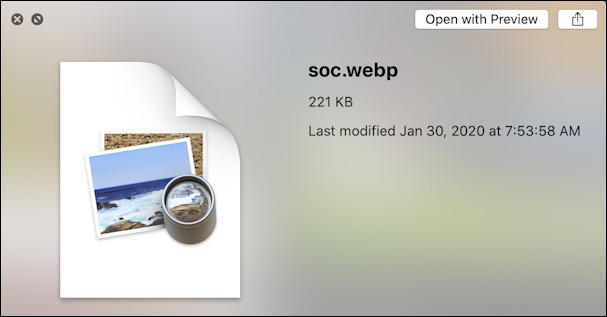 Well ugh. Not so good. But here's a surprise: The image on the original Web page is actually a JPEG so a right-click in Chrome to "Save Image As…", as shown: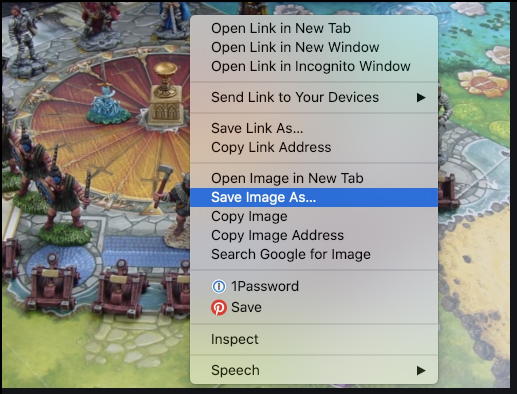 And the default image format that appears is not WebP as you might expect, but rather JPEG!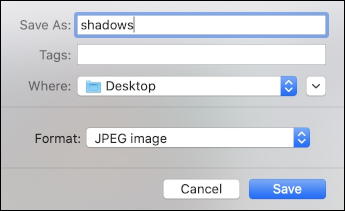 Other images are in WebP source format, like this one on Wikipedia: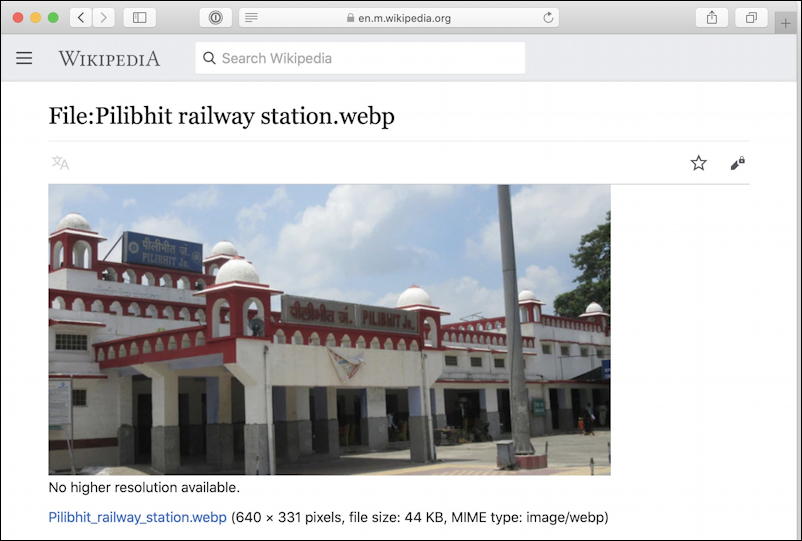 Again, perhaps unsurprisingly, in this instance that Save Image As… trick won't work: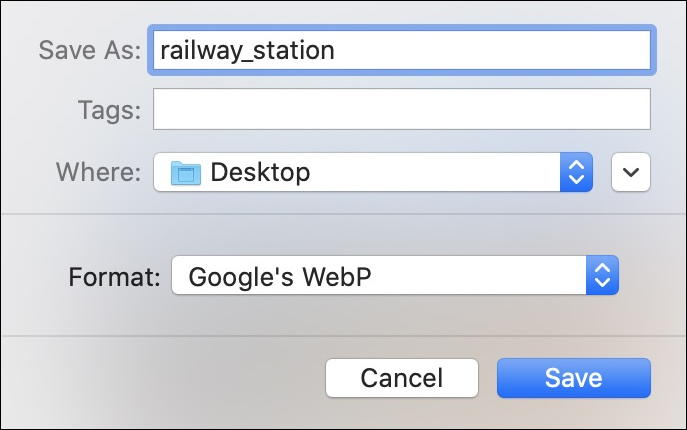 So what to do? There are two solutions: First off, open the image in its own tab (to get it as large as possible) then just take a screen capture. Odds are, that'll then save it in PNG format, which is much easier to work with.
The other possibility is a very neat little Google Chrome extension called Save Image As PNG:

Add that to your Chrome browser (including Microsoft Edge or any other Chromium-based browser) and you'll have a new menu item in addition to "Save Image As…" that simply specifies "Save Image As PNG…" Pretty darn easy, really.
And that's the solution. Me? I use screen capture when it's a significant issue, and I grumble every single time. 🙂
Pro Tip: I have a ton of useful Mac help and general computer help here on the site. Please take a few minutes to check it all out while you're visiting!