I know how to check for updates within Microsoft Windows 10 for the operating system itself, but how do I check for updates to individual apps and programs on my PC?
Microsoft's done a very good job improve just about everything in Windows 10, but rather surprisingly the update hasn't done much to help make it clear how to check for and apply updates to the individual programs and applications on your Windows system, whether they're from Microsoft or third parties.
What's worse is that the usually excellent Windows search feature fails completely on this particular task, leaving people scratching their heads and sending questions in to Web sites like AskDaveTaylor. 🙂
Here's what I mean…
To start, a perfectly reasonable search for "app updates":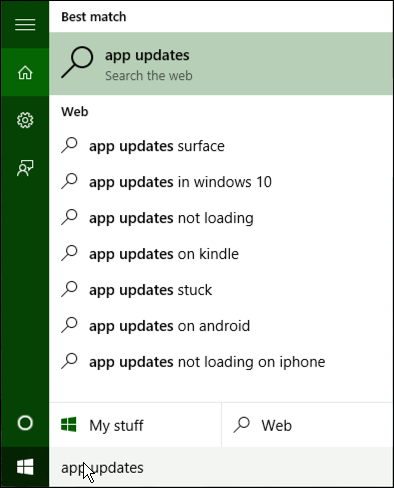 I guess we could search the Web, but really, isn't that the point of the Win10 search system in the first place?
Turns out that the secret is buried within the Microsoft Windows 10 Store program!
Launch it and after a few seconds, you'll see: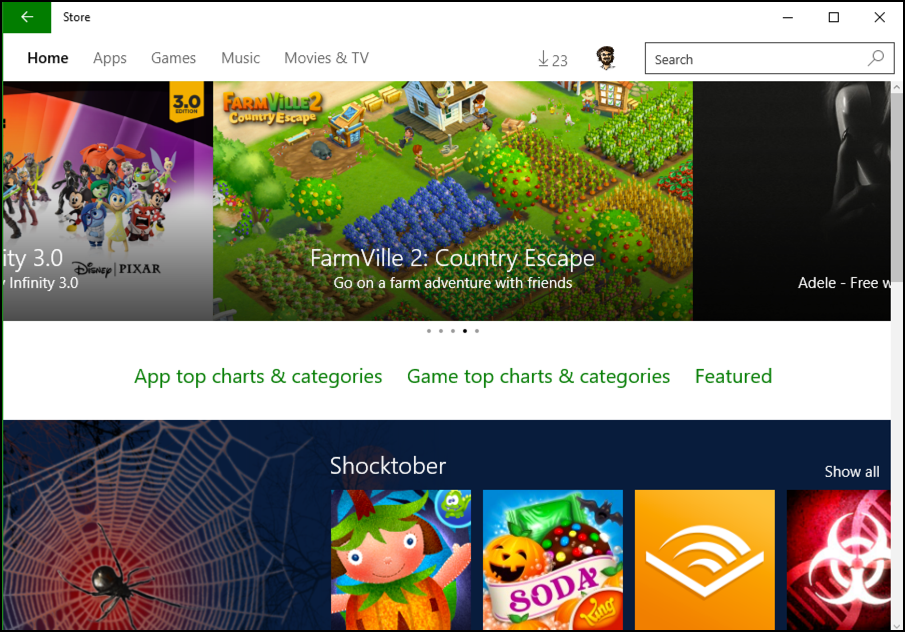 So where's the software update capability given that the choices along the top are Home, Apps, Games, Music, and Movies & TV? Just a bit further along, next to your account mini-icon.
On mine it's "23". See it?
Click on it — or whatever number you have shown — and you'll get to the Updates area: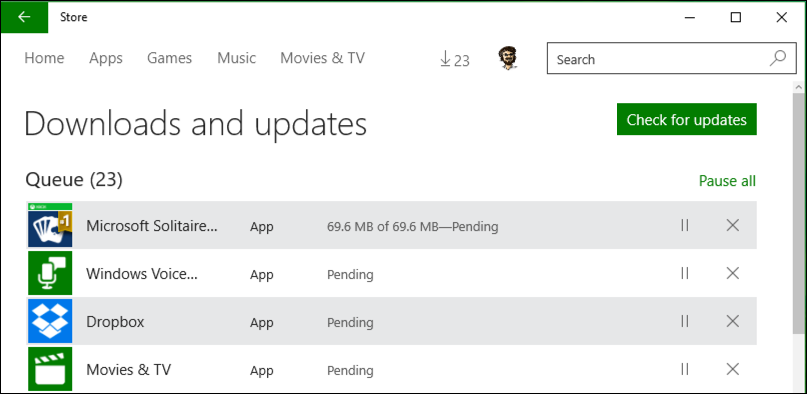 As you can see, the store's already started updating apps with available updates. 23 of them, in fact!
Sometimes a click on Check for updates can show an update that isn't automatically queued up for actual updating, and that looks more like this:

Either way, apps go from "Update available" to "Waiting" (when there are a lot of updates) to "Downloading:

And eventually the downloads will be done and they'll be installed:

That's all there is to it. Easy.
The only comment I'll add is that sometimes it sure seems to take a long time for individual app updates to download and install, so don't be surprised if it takes a while to complete all your updates.