I have a new Samsung Galaxy 4 and it's great. In fact, it's too great. My kids keep wanting to play with it. How do I set up a security password or similar?
You're in for a treat if you haven't looked at the many different Android security options available with the latest version of the Android operating system, enough options that even if your kids are diligent little hackers they're quite unlikely to sneak onto your system. Then again, if they have a big photo of you, that might be a slight risk, but I'll explain more about it when we get to that point, okay?
Seems like so many people keep their phones on their person nowadays that it's sometimes hard to imagine why you'd need a security code in the first place. Then again, I do have kids and I know exactly what you're talking about. In fact, all but two of the games on my own HTC One have been added by my children and I have no idea what most of them even are. So yeah, I can sympathize.
Let's get back to topic, however, because talking about kids and technology can eat up another 100 paragraphs, or longer!
Grab your Galaxy and find the "Settings" icon, as shown here: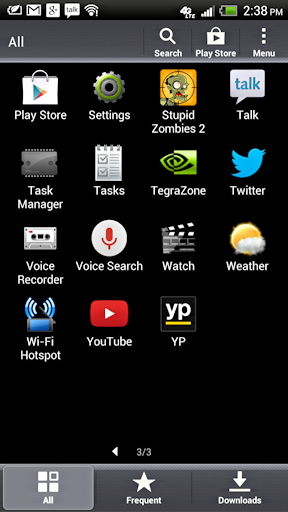 Tap on "Settings" and look at the very bottom item on the screen (your screen will vary slightly because you won't have the "HTC Media Link HD" entry as I show below):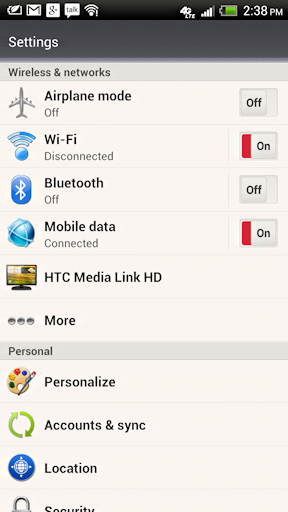 Tap on "Security". You can juuuust see it at the bottom of the screen above.
Once you do, there are a lot of different options you'll want to consider:
In fact, it's always a good idea to go through the various security settings on every device you own. You'll be surprised at what you can set and change.
But for our task, we want "Screen lock". As you can see above, I already have a Screen lock set on my HTC One — a "Pattern".
As a result, when I tap on "Screen lock" it requires me to enter my existing security pattern:
If I don't know my pattern then I have a different problem!
Since it sounds like your phone doesn't have a security code set, this won't be an issue for you and you'll go directly here:
As you can see, there are four – four! – different ways you can set up your security code, ranging from the simple — a 4-digit pin code — to the sophisticated with facial recognition. I did warn you about your kids having a full size photo of your face, right?
Let's have a closer look at each one. First, Face Unlock, which has all sorts of warnings: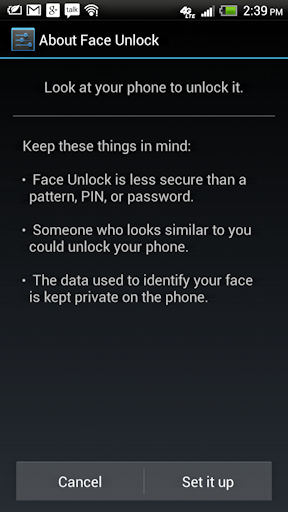 Got it? If you want to proceed, tap on "Set it up". If you want to explore the other options, tap "Cancel" to go back to the different choices.
The second option is to set a pattern, which is the one I prefer. It'll prompt you like this:
Change your mind again? Alright, tap on "Cancel" again.
This time, let's set up a PIN code: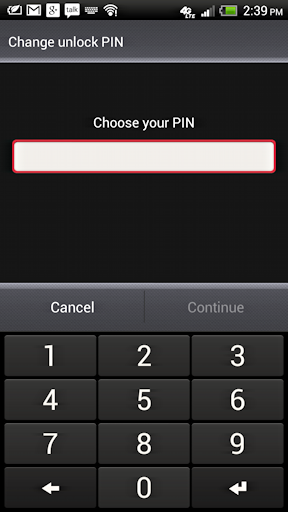 Changing your mind again? OOohhhhhkkkaaaayyyyy…..
Tap on "Cancel" and choose "Password":
That's all we got. Four different options. Set up one of them, whichever catches your fancy, and you should be good to go.
Until your kids figure out how to hack it. 🙂