Sometimes friends post updates or photos that I'd like to track, particularly comments other people leave. How can I do that without liking, commenting or otherwise engaging with the post overtly?
I completely get what you're talking about and won't even say that it's stalking because we here at AskDaveTaylor don't judge. 🙂
Seriously, though, it's okay and there are definitely times when you encounter a post on Facebook that is intriguing but that you don't necessarily want to actually "like" or comment on, just track and watch what other people have to say. Political posts are particularly good in this regard because that way you can somewhat vicariously enjoy the inevitable battle without worrying about people judging you for your own comments.
And tracking a post is pretty easy, so it's clear that this is a popular activity on Facebook too!
Here's a typical Facebook comment that I'd like to track, though I'm not going to add a comment because I don't really have anything valuable to add to the discussion: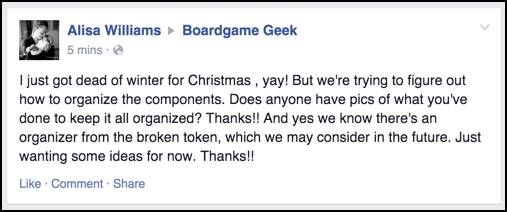 See the light grey downward arrow on the top right of the box?
That's the secret link. Click on it and a menu appears: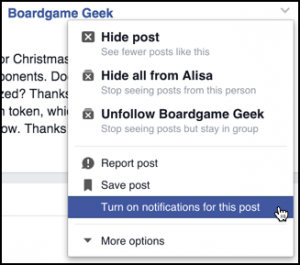 As you can see from the highlighted link, it's as easy as clicking on "Turn on notifications for this post".
Done.
Buuuuutttt… let's look just a little bit more closely.
First, you'll get a notification that you're now tracking the post, with the ability to change your mind:
Want to stick with it? No worries, just keep using Facebook as usual.
Then on your Notifications menu, you'll see updates show up for posts you're tracking, as is shown in the third of these items:
Notice that by moving the cursor over the particular entry a small circle and "x" button have shown up.
Click on the "x".
Yes, you can unsubscribe from the particular post (or photo) notification stream, though I always have a moment of confusion about whether this means I'm unsubscribing from the Facebook group itself or not.
Click on it and you'll see what's happening:

A click on "Unsubscribe" and you've disabled notifications for the post again.
And that's how it's done!