I got a notice that an email message I'd sent was blocked by Google's Bulk Email Filter. What the heck? What does it mean and how do I avoid having my email being blocked by Gmail in the future?
Skepticism. That's a very helpful attitude to have with the modern Internet. When you get something that doesn't really make sense or doesn't ring true, it's time to investigate it and really scrutinize the message, what it asks you to do and where it's sending you if you do click.
In this instance the email message with the subject "Message you sent blocked by our bulk email filter" is a spammer's trick. I know, I get these messages too (along with a huge number of other spam, phishing and outright scam email invitations) and have learned to be super suspicious of just about everything that arrives in my inbox.
This message isn't as bad as most as there are no glaring typos or formatting mistakes, but even on the face of it, "bulk email filter"? If Google has such a thing, why would they send you an email notifying you that your message has been blocked? Odds would be good that you would be a spammer to trigger this (fictitious) filter and that would make you the very last person they would want to alert. 🙂
Let's look at it more closely, however. To start, here's the version of the "blocked by our bulk email filter" email message I received:
First off, pretty darn sure that you aren't going to be getting email from "GoogleTeam". Does that even sound legit??
Still, it's not overtly bogus, so let's have a quick look at the "Learn more" link by hovering the mouse over it:

I'm 100% sure that Google isn't going to send you to a site called nursing-entrance-exam.com for more information! Not only that, I note with amusement the respect that the spammer has for people who are naive enough to click on the link: cretin.php
But let's say that you do click on it because you're not paying attention. Modern browsers like Google Chrome will pop up a warning!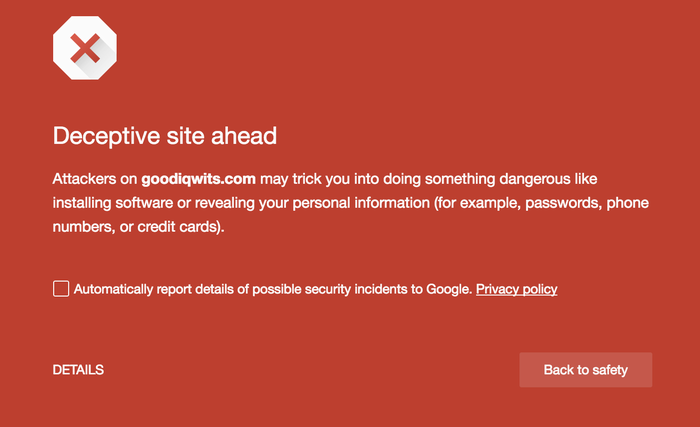 Wait, where'd goodiqwits.com come from? It's from a redirect in the "cretin.php" page, so to get here I've already bounced off one site onto another. One way or the other, however, it's hard not to be alarmed and bail!
Have an older browser that doesn't use the shared URL warning database? Then you'll end up on the destination site which actually looks surprisingly legit: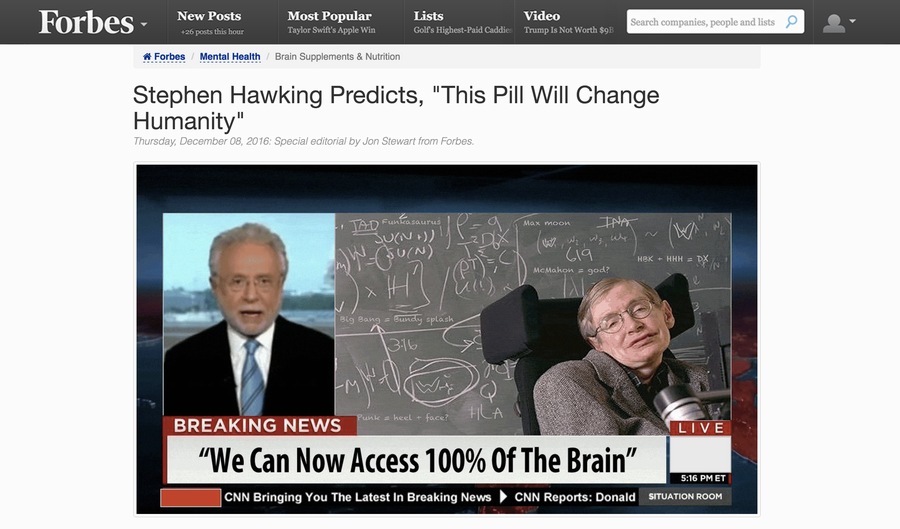 This is where the scammers have put in the most effort, the page is actually well done, with "user testimonials" as comments on the page and a big advert for some memory enhancement drug. It's, of course, complete garbage so we'll finish our exploration here, but if you do think that the page might be legit just glance at its URL for confirmation.
In this instance the "Forbes" page has this URL:

Yeah, definitely not forbes.com
The moral of this story is that you should be skeptical and cautious. There are people – and companies – out there on the Internet that will go to extraordinary lengths to trick you, con you into junk products or even try to steal your logins, passwords and identity. Your vigilance is your best defense.