I bought an Amazon Echo Tap a few months ago and just read that I can now use it like my regular Echo, without tapping the button. Excellent. How do I enable the Tap's hands free mode?
We're huge fans of the Amazon Echo line, with an Echo, a Tap and two Dots in the house. The Tap is a winner with its portability and rechargeable battery, but you're right, having to push the button every time you want to use it makes it way less interesting and fun than the other devices that are always listening. Apparently we're not alone in that assessment, because as of early 2017, Amazon released an update to the Echo firmware that allows you to turn off push-to-talk mode and enable hands-free mode on the Amazon Echo Tap. Cool!
It's easy to turn on this feature too, but you have to remember that all configuration and settings for any of your Alexa units is done through the Alexa app (either the iOS version or the Android version). And that's where we'll have to make the changes to upgrade the Tap too, so let's go through the steps!
To start, launch Alexa on your smartphone. I have an iPhone, so that's the version I'll show here. And you can see what kind of music I listen to when I'm working too. 🙂
This is the Amazon Alexa app home screen, and as you can see, it shows what's going on. In this case, I asked my Echo "play music from the 80's" and this is what it found. To proceed, you want to tap on what's called the "hamburger button", the three horizontal lines on the top left. A menu pops out:
Lots to explore, but you want to tap on "Settings", about 2/3 of the way down the menu list. Now you'll see a list of all your devices, either just the Amazon Tap or, well, more, much more: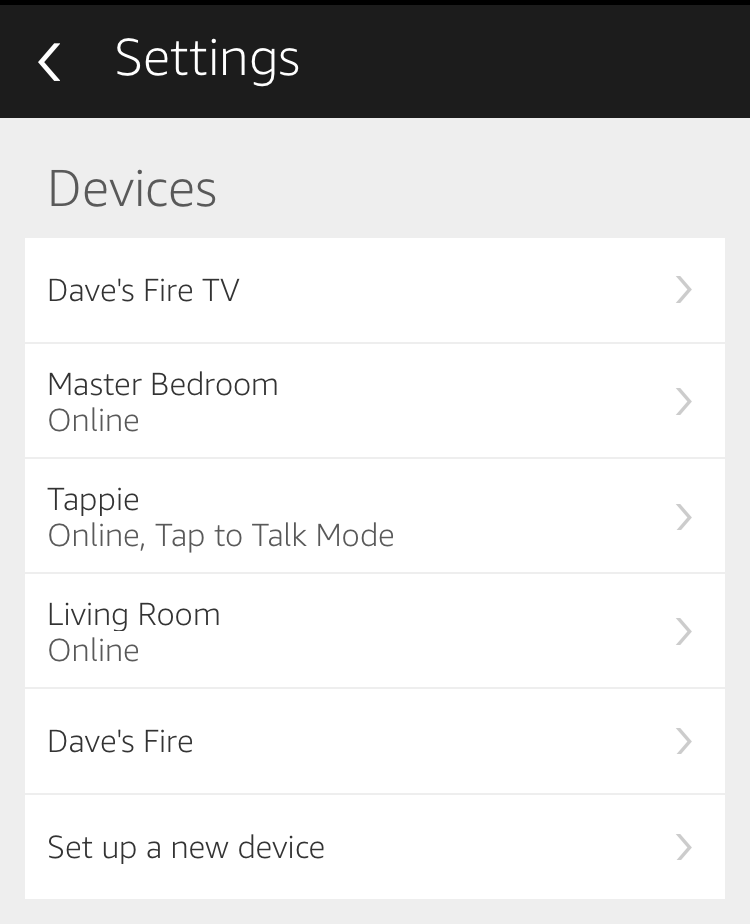 In the middle is our Amazon Tap, which we've ingeniously named "Tappie". Notice in particular it says "Tap to Talk Mode".
We don't want that! A tap on that entry and the settings for that device show up: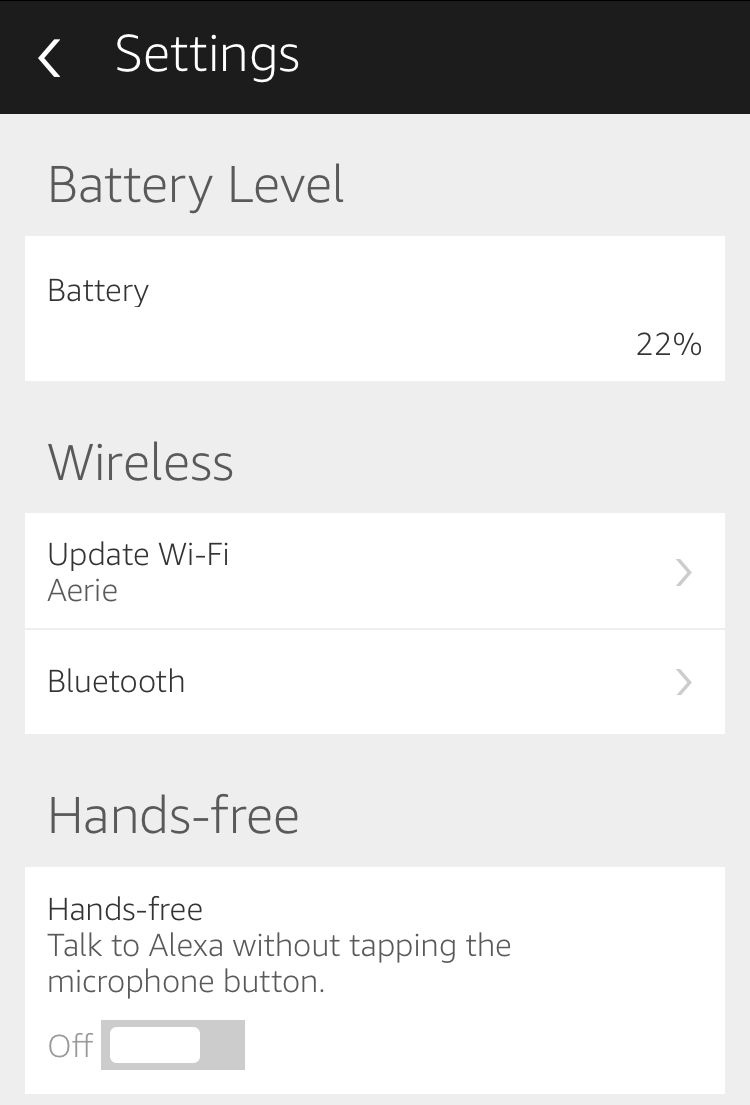 It's the third section that shows the setting you want to change: Hands-free. Tap on the slider to switch from "Off" to "On".
A window pops up with a few functionality reminders, new stuff they had to add once the Tap could go hands-free:
Unfortunately, unlike the other members of the Amazon Echo family, the Tap cannot be switched to a different wake word. It's "Alexa". But notice that Amazon implemented a mute feature and a sleep mode to preserve battery. The latter is particularly important because obviously in hands-free mode it's going to eat up battery far faster than just as a speaker.
That's it. Tap "Continue" and you're done, good to go, ready to chat with your Tap!
You can see the change in setting on the screen. Now grab your Tap and test it out!