I hear that Netflix now lets you download movies and TV shows to watch when you're offline? I'm on planes a lot, that sounds excellent. How do I use this new Netflix feature?
Netflix has been on an interesting journey with content. I can remember when the company started it it was all about mailing you DVDs that you'd watch and mail back. The different tiers of service involved how many you could have out at a time and the max number you could rent per month. And it was game changing! That has gradually evolved to online streaming as network connectivity has improved and we've all managed to move away from metered bandwidth. From mobile devices to tablets, computers to televisions — even in hotel rooms — if you have a Netflix account, you likely have streaming.
While the dream of many is ubiquitous, always-available high speed Internet connectivity, we're not there yet, so after years of user requests, Netflix has finally figured out how to allow subscribers to download content to watch offline. Not everything in the Netflix catalog is downloadable (is that a word?) but there's a lot that is, whether your tastes run to Netflix original content, movies or TV series from broadcast and other TV sources.
To demonstrate, I'm going to download the new Made for Netflix movie True Memoirs of an International Assassin on my Apple iPhone 7. To start, make sure you have the very latest version of the Netflix app so you have download features: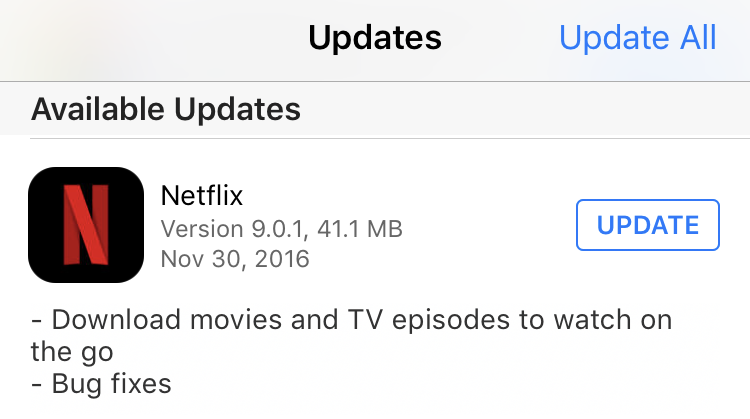 Once you've updated, the first time you launch Netflix you should see a splash screen announcing the new feature: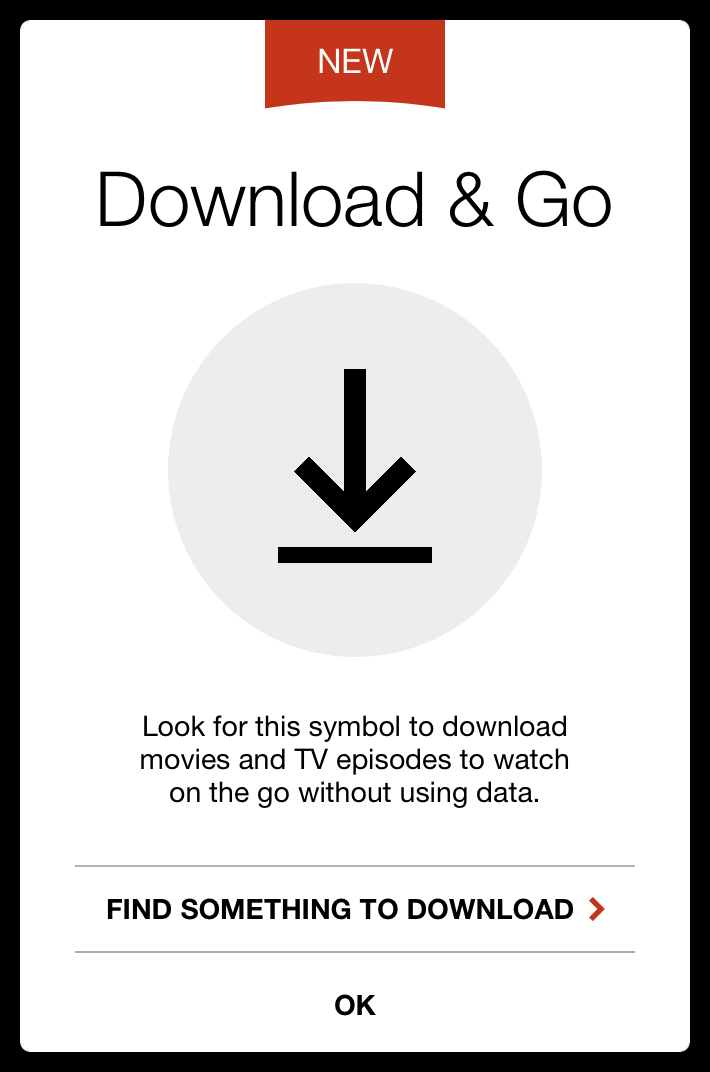 You can tap on "Find Something to Download" but let's assume you don't pay attention, tap past it to get to your favorite show, and… are then wondering how to download it for your next plane flight!
Here's what to look for: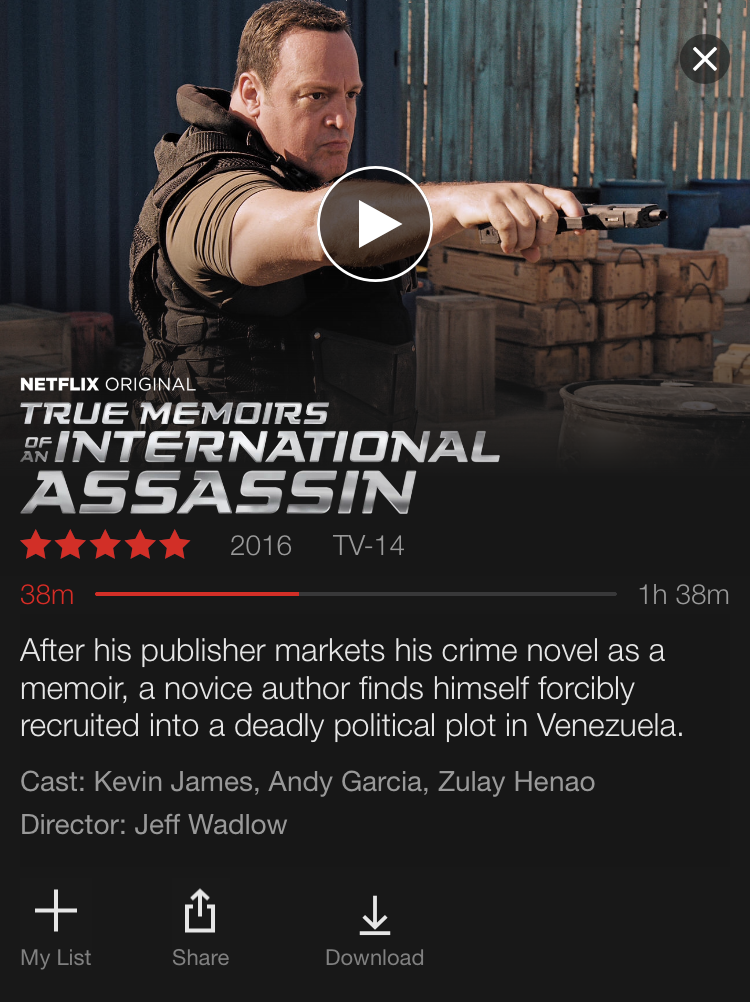 Can you see near the bottom? Adjacent to the Share button? Yup, the arrow pointing downward with the text Download is… any guesses? Yes! The download button.
Tap on it and the video content will start downloading: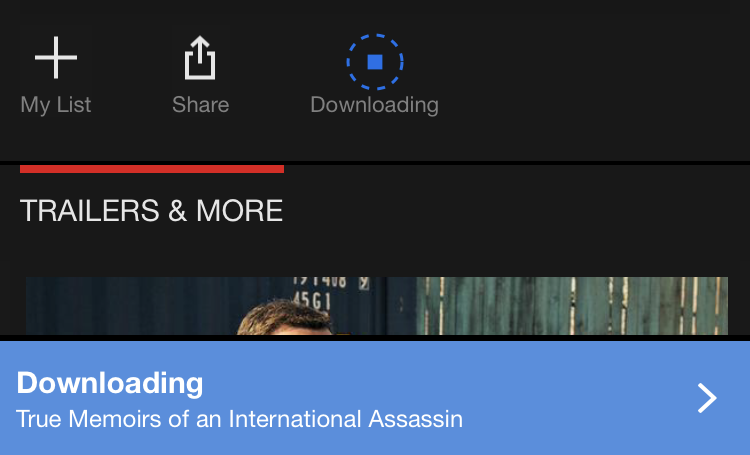 There's a tiny red progress bar that will show up and indicate how far it's gotten, but times will vary dramatically based on your network connectivity, of course. Eventually, however, you'll be done and it'll indicate as such: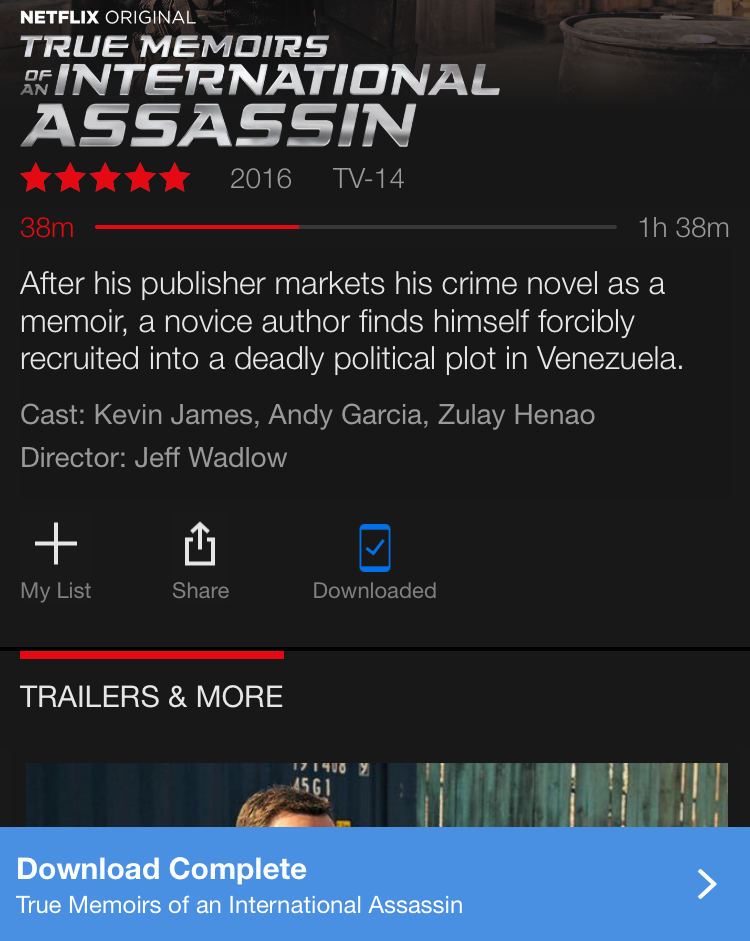 Notice that the "Download" button has a new icon and label: Downloaded.
Cool. Now, to test it, I disconnected from wi-fi, ensured I had "don't use cellular data" set for my Netflix app, and tapped the play button to resume watching True Memoirs of an International Assassin: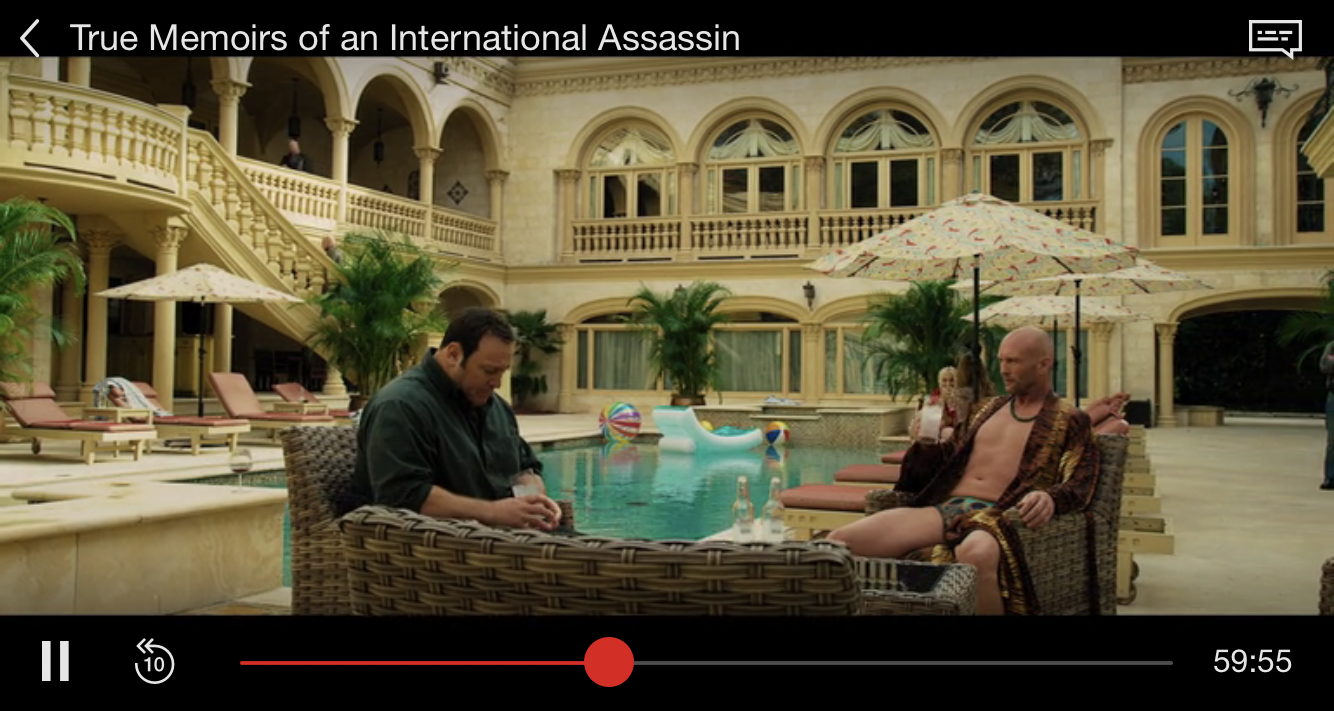 Works great and, as you can see, it was pretty darn easy to accomplish, just requiring enough advance planning to ensure that you are allocating enough time for the download to complete.
Back at the main Netflix screen, the menu off the top left (three horizontal lines) button has a few new options too: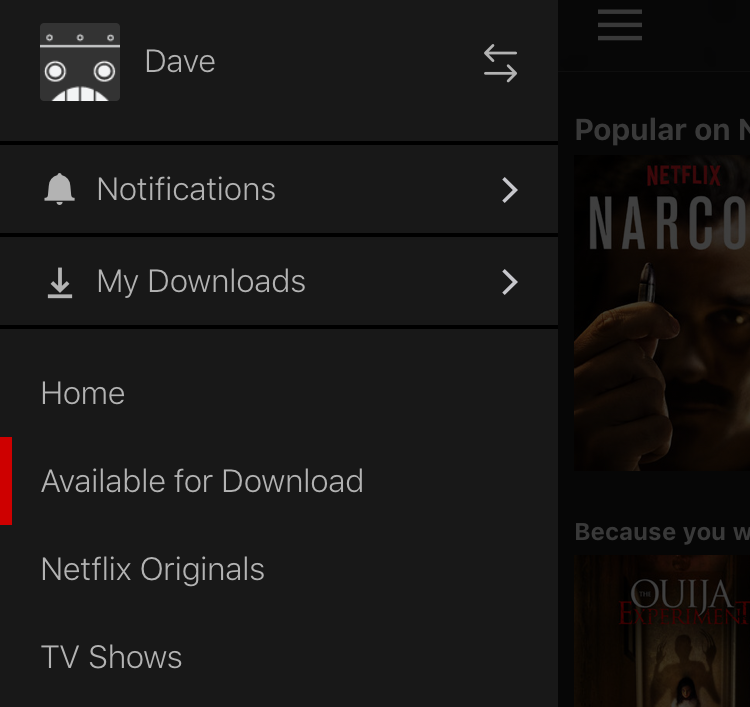 Notice both the "Available for Download" and the new "My Downloads" on the menu. A tap on 'My Downloads' and you can see the Assassin movie, queued up and ready to watch:
And of course, it's impossible to resist tapping on "Find More to Download" so do so and there are a ton of choices: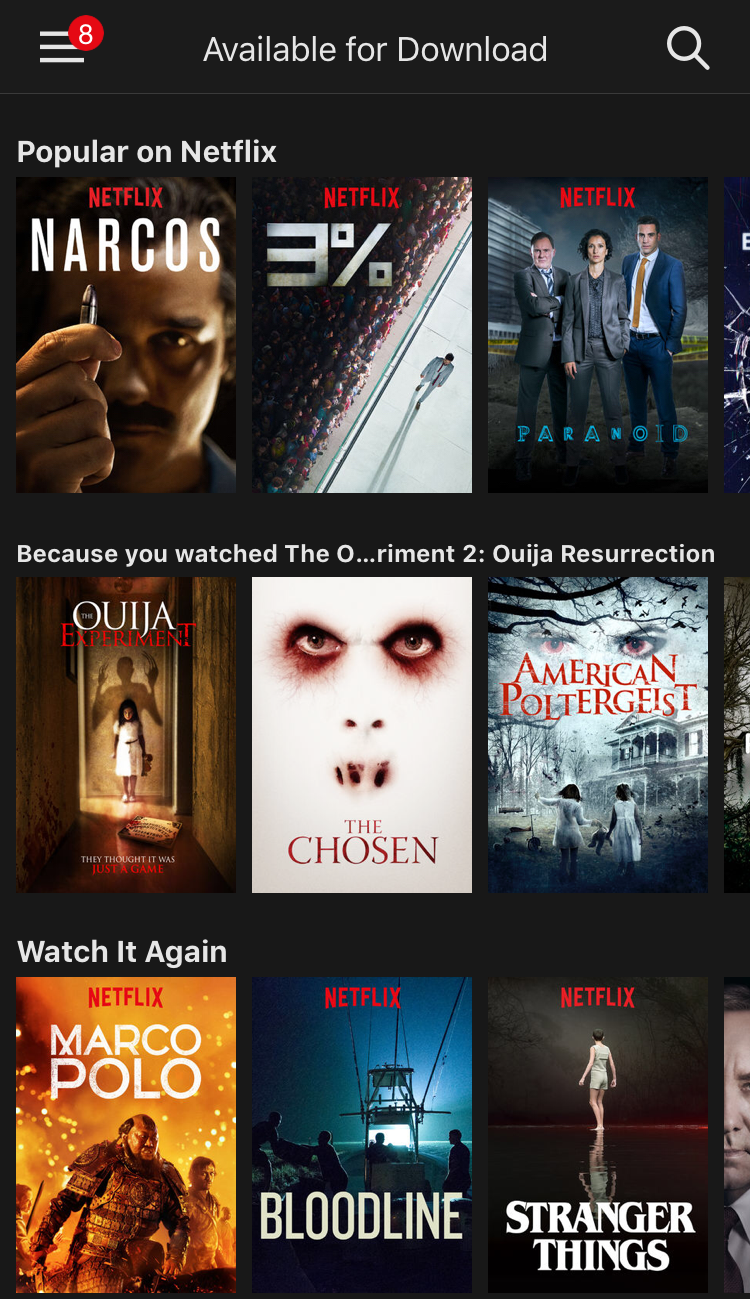 And look, many of my favorite horror films, along with some splendid Netflix original series. All ready to download and watch offline. Excellent.