There's a company in town that constantly misdials and calls my number by mistake. Super annoying. Is there a way to set their number to no ringtone or silent?
That sounds really annoying, no question! The easiest way to deal with it is to actually block their number, which you can do by going to your Recent Calls area in the Phone app, tap on the "i" adjacent to the call, then choose "Block this Caller". Done. Easy.
Then again, you might opt for a different strategy if there are a lot of numbers that seem to have you in rotation since as far as I can tell the cellular do not call list clearly isn't working as I'm on it and I get 10-20 calls/day nonetheless. What I do is drop all those numbers into a single contact I created called "Ignore Me" and if my phone rings, vibrates, my watch lights up, whatever, a quick glance confirms that it's not anyone I need to bother actually answering. At this point I think I'm up to 20+ numbers in that contact, actually.
For this scenario and others where you don't want to block someone (tho they don't know you've blocked them) it's useful to have a silent ringtone. So useful that it's a surprise that it's not one of the options included with iOS, actually. Fortunately, we know how to make our own and it turns out that the sequence is exactly the same if you want to record someone and use that as a ringtone too. Like… your dog barking, or your baby laughing or your partner saying "honey, honey, honey, honey!" 🙂
Much of the work is going to be done in the powerful but often overlooked Quicktime Player app. Launch it, then choose "New Audio Recording…" from the File menu:
A little recording control window shows up:
If you want to actually record someone, have them nearby and ready to go. If you just want silence, it's probably good to be in a very quiet environment for the next step. You're going to click on the red record button in the middle, count to 5, then click on it again.
Now you'll have a recording you can audition to ensure it's what you want by pressing play:
Sounds good? Great. Time to save it as an audio file. This is done by using the Export feature from Quicktime:
As you can see above, choose "Export As" -> "Audio Only…" then specify a memorable filename that's going to become your ringtone name. I'll use "None".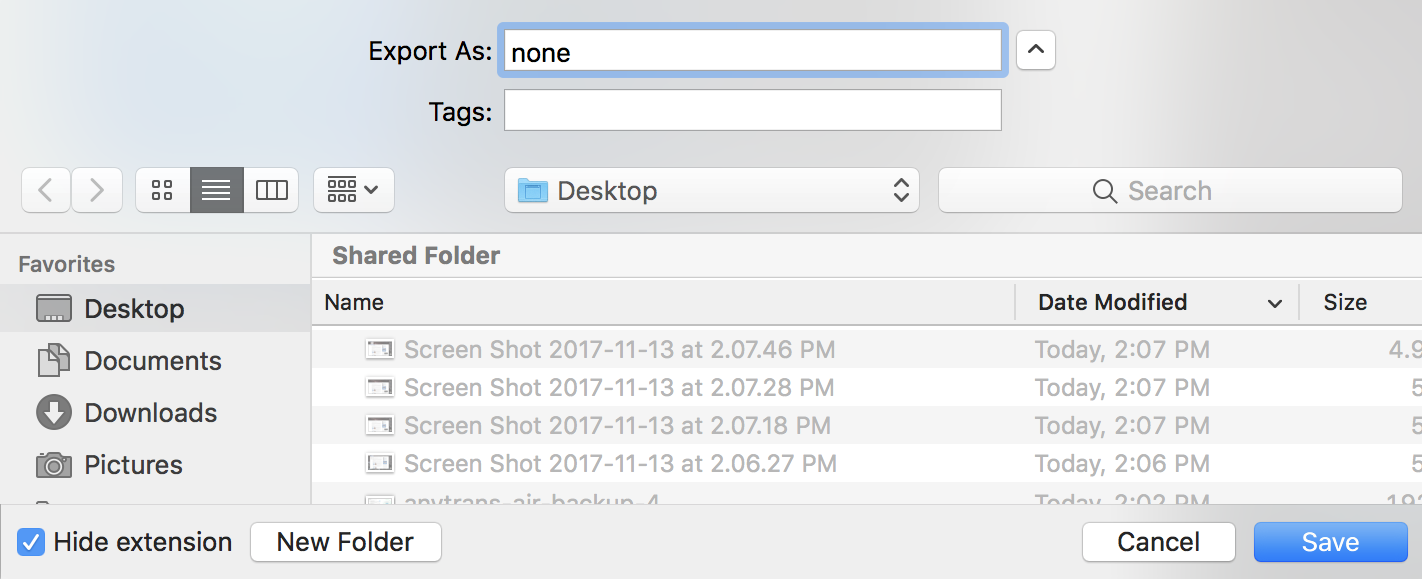 Once it's exported, you'll have a file on your Desktop with the name specified and, well, the wrong filename suffix. By default, Quicktime Player saves audio files with an '.m4a" suffix, but we need something different to indicate to iTunes that it's actually a ringtone.
You can change the suffix of a filename in MacOS X by just clicking and typing in a new suffix, however, so click twice (slowly) on the icon to be able to edit the filename, then add ".m4r". MacOS will complain because it generally doesn't believe we users are smart enough to know what we're doing when changing suffixes, so you'll get a message like this:
You do actually know what you're doing, so click on "Use .m4r" to proceed. And you're done. The file will look completely the same but that's okay.
Open up iTunes, plug in your iPhone and go to "Tones". Then you can simply drag and drop the new ringtone into iTunes:
Once you've added it to iTunes – which will be super fast as it's a tiny audio file, right? – you're ready to Sync with your iPhone.
Great, phase two done.
The only thing left now is to go onto your iPhone, pop into Contacts to find the contact you want to assign a silent ringtone, and swipe down in Edit mode to here:
See where it says "Ringtone Default"? Tap on that and you'll be able to assign a custom ringtone…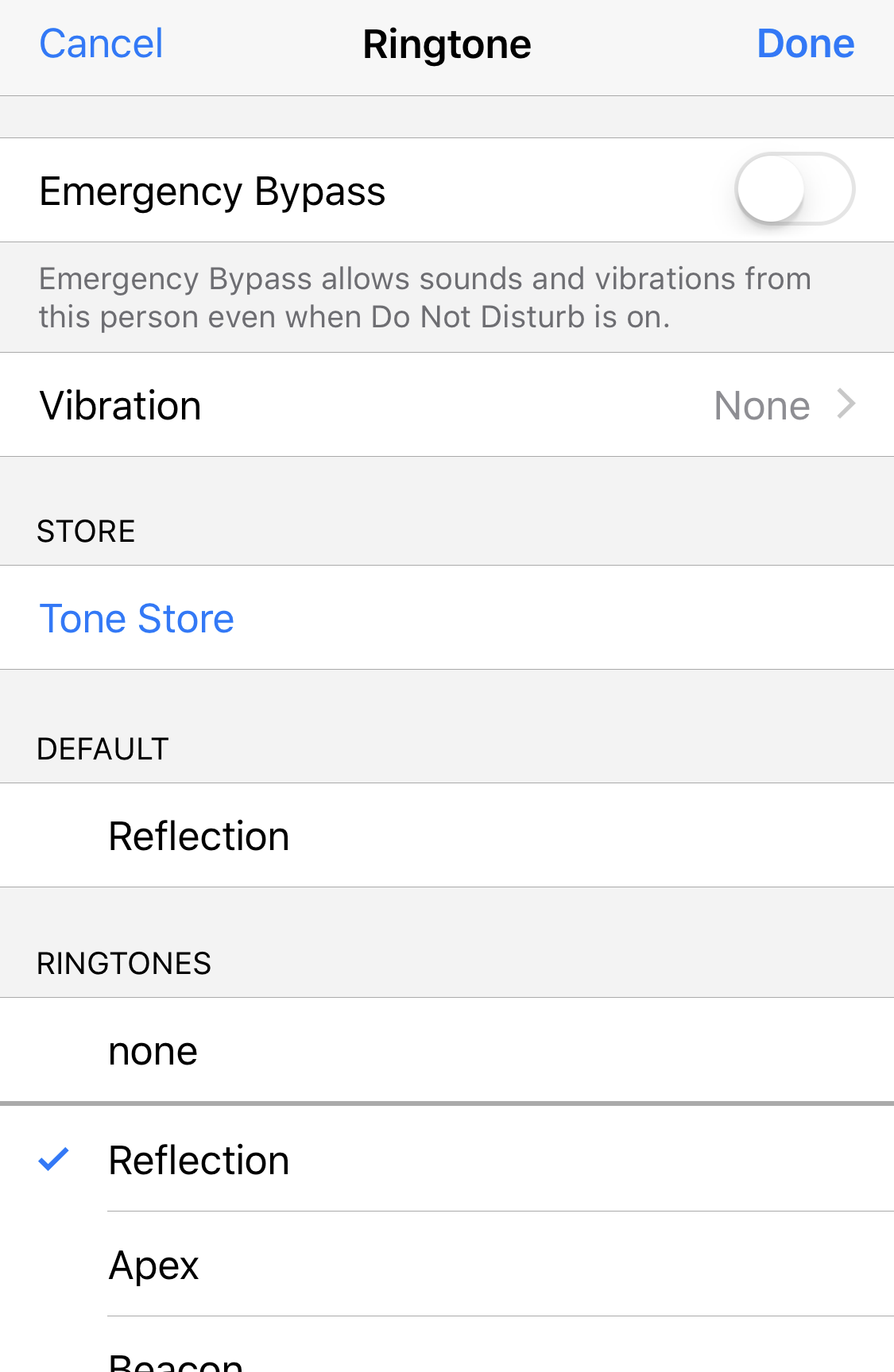 There it is, just above the default choice: "none". Sweet! Choose that, tap Done and you've just assigned a silent, muted ringtone for that specific number on your iPhone.