Cleaning up my children's rooms I found a couple of iTunes Gift Cards. Nice. But before I throw them away, how do I check to see if they've been redeemed? I'd hate to throw away a valid iTunes card!
You clean up your children's rooms without them being involved? What a nice parent you are. That's more than I do with my kids, though since their stuff seems to sprawl and spread throughout the house, it's probably a moot point because I also end up cleaning up their messes. Just in different places. 🙂
Like all gift cards, part of the iTunes economic model is based on the fact that some percentage of recipients will never actually cash in the card, so it's quite literally money for nothing. Nice for Apple, not so nice for consumers. Still, gift cards have become so popular, it's no surprise that we all end up misplacing them when there's $7.00 balance, or $2.97, or similar. Big ones for lots of money? Easier to keep track of, I find. Most of the time.
The only challenge here is that if your children have their own iTunes accounts, you won't be able to check to see if the cards are redeemed without being logged into their account on your system. Otherwise it'll just apply the credit to your account, which I figure is payment for you being nice enough to clean their room, but your mileage may definitely vary!
When I recently cleaned my kitchen, I found two iTunes gift cards shoved into the back of our junk drawer, so I went through the same steps to confirm they'd been redeemed. Since we're very good about writing recipient names on cards, these were also unusual in that they were anonymous. All the more reason I figured they could end up mine if they hadn't been redeemed.
As a first step to check the iTunes codes, I opened up iTunes 11 and clicked on the iTunes Store button. On the right side the following options show up: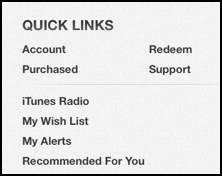 Click on "Redeem" to continue and it'll ask you to log in again to your iTunes account:

Well, don't log in to my account, please. 🙂
Once you've logged in, however, you'll get to the main redemption screen with its cheery pic: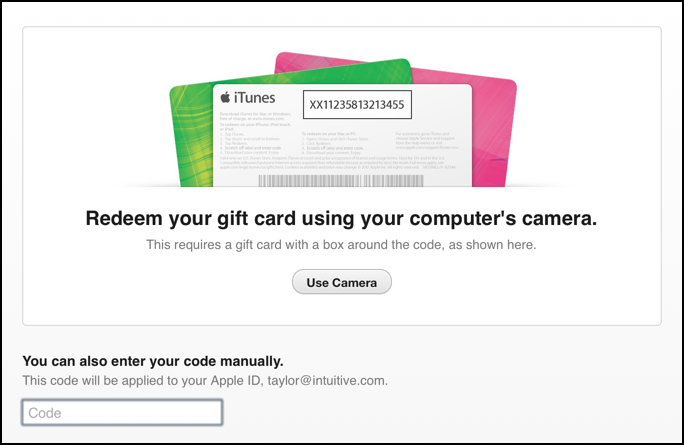 I never get it to work, but let's try with the built-in camera.
Click on "Use Camera" and hold the card up to the camera on your laptop: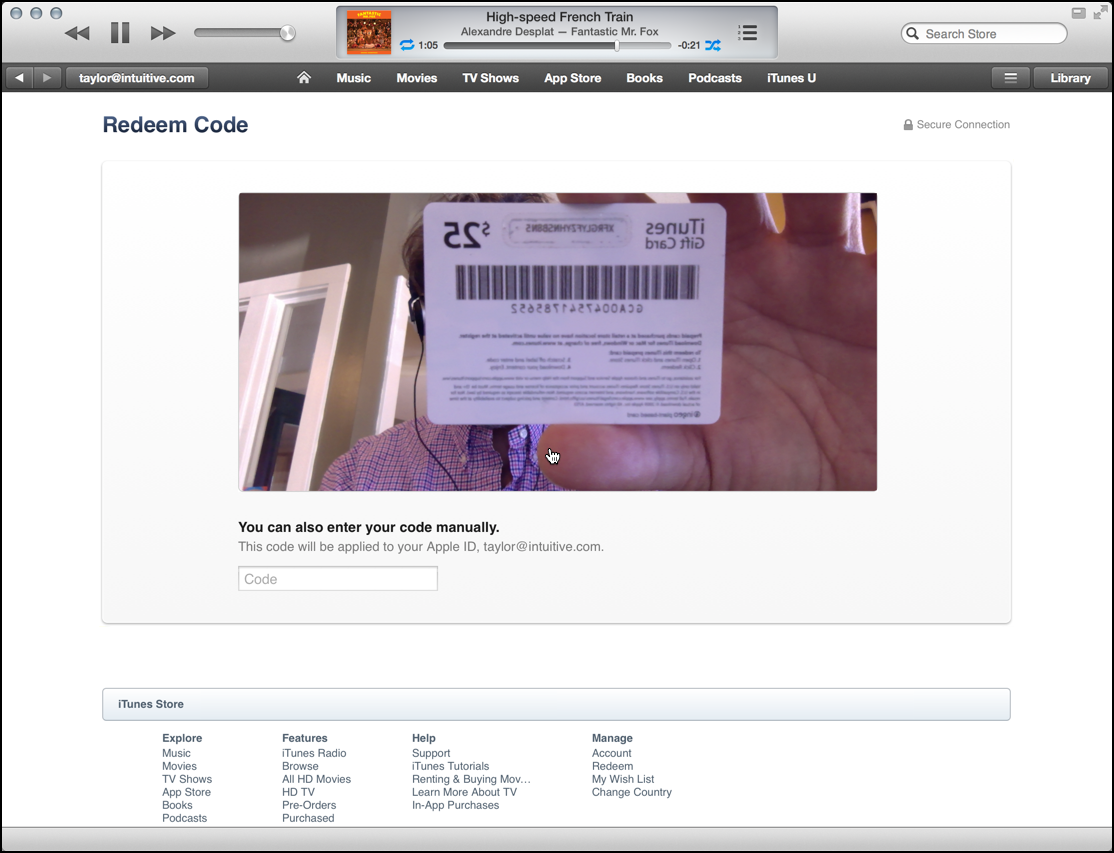 It tried. It tried really hard. But never quite figured out what was going on.
Instead, I simply typed in the code you can see in the image above. Tedious but quite a bonus at the end:

Wow! I didn't expect the $25 gift card to work.
Now what can I buy? 🙂
I had a second card, so below the confirmation is a button (not shown) "redeem another card". I clicked on that, entered a second code and this is what you see if the card's already been redeemed:

Oh well, that's a dead one. But the other one? I would have thrown away a $25 gift card without ever realizing.
I'm really glad you sent in this question!